Another lights out season from FPO's finest.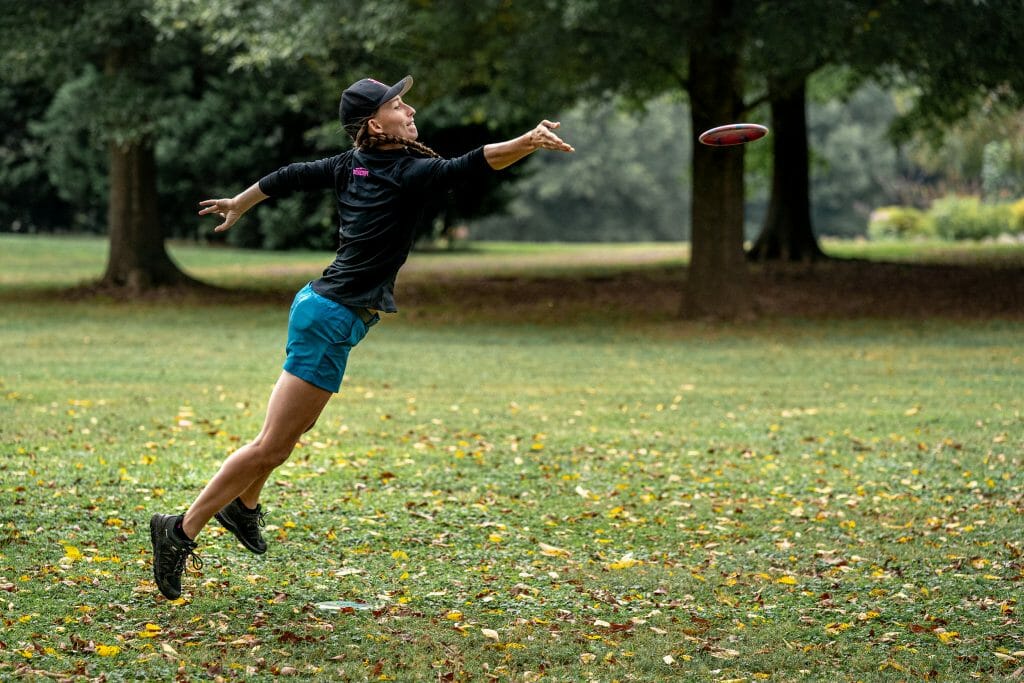 Be honest: when the 2020 season broke in March after the Waco Annual Charity Open, did you consider that Paige Pierce might be losing her grip on the Open Women's field?
Pierce didn't win an Elite Series event over the final four tournaments of 2019 after a dominant summer. And despite an impressive showing at the 2020 Memorial Championship in a win, Pierce failed to cash in Texas for the first time since 2013 and, for the first time ever, finished outside of the top 10 in the Open Women's division.
Between the influx of young and foreign talent to the competition, the constant challenge from players like Catrina Allen and Sarah Hokom, and increasing skill from the newest players on tour,  Pierce maybe seemed like she wasn't an absolute lock to make the podium at tournaments throughout 2020.
Ha.
Spending some time on an avocado farm to reset during the tour hiatus may have been all she needed. Whatever it was, from June to October, Pierce was back in a major way. It's why she was unanimously voted Ultiworld Disc Golf's 2020 Women's Player of the Year.
---
What what measure should we begin for why Pierce is deserving of POTY honors? Let's take a look at them in turn.
Rating
Pierce was one of only three players in the top 10 ranked women in the world to raise their rating by 10 points or more during 20201 — and she did so from an all-time high rating for a women's player — 980 — to push it even further north to the current 991.
Wins
Of the 14 tournaments Pierce entered, she won eight. It's actually pretty typical for her to win more than 50% of the events she enters, and even with fewer opportunities this season than in more than 10 years, she kept up her absurd average. What stands out about the wins, however, is that she was even more focused at Elite Series events.
Of the 11 tournaments that made up the Disc Golf Pro Tour in 2020, Pierce won seven and finished second in two. The difference in regular season DGPT points between Pierce and second place Catrina Allen was more than 150 points, a difference larger than the spread between Allen and sixth place finisher Jessica Weese. Pierce may not have taken home the big cash prize at the DGPT Championship, but she still took eventual champ Hailey King to a playoff.
The only Major of the year, the Women's National Championship, was a wire-to-wire win over four rounds.
Stats
I've been trying to decide which stat sticks out the most on Pierce's 2020 UDisc Live page.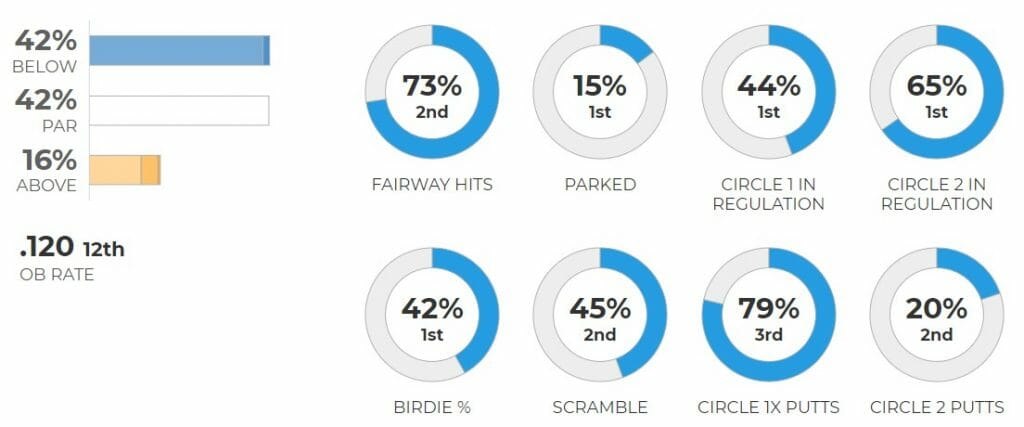 It's a sea of #1 rankings in driving categories and awash with some more second and third place showings around the circle. I guess that's what happens when you throw 16 rounds rated 1000 or higher in a calendar year.
But over on the left side of the chart is an intriguing breakdown of how Pierce puts those stats together. Her percentage of holes scored under par more more than 10 percentage points higher than the next best player's under par percentage, yet she she throws out of bounds A LOT. That's why that holes above par percentage isn't offset by the holes under par.
When you watch Pierce play, there is no holding back. Those OB shots are 90% of the time caused by playing aggressively. She definitely loses some strokes because of the strategy, but Pierce is also capable of executing those risks better than anyone in the division. Even when holding onto a lead in the final round, if there's a reward on the other end of a nervy shot, you can bet Pierce is going for it.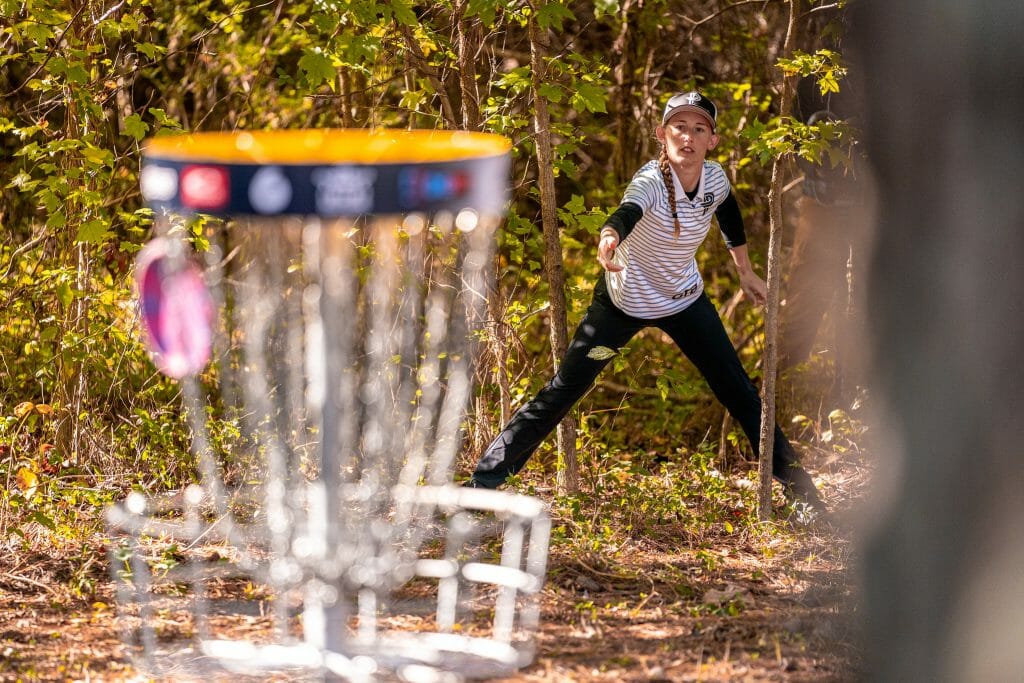 In 2020, Paige Pierce not only showed us the future of women's disc golf on the course, she also showed us the potential off it.
Her sponsorship and branding under Discraft exploded with a new line of merchandise and discs that are anecdotally more popular than any other women-sponsored products we've seen in disc golf in the past. This doesn't factor in to the decision to name her Player of the Year, but it certainly seems necessary to highlight the impact she made on the culture of the sport.
Until further notice, all female players are going to be compared to Pierce. And for those trying to catch her, good luck: she continues to improve the benchmarks she's already set.
---
Hailey King and Heather Young were the other two ↩