Getting out of trouble and into birdie position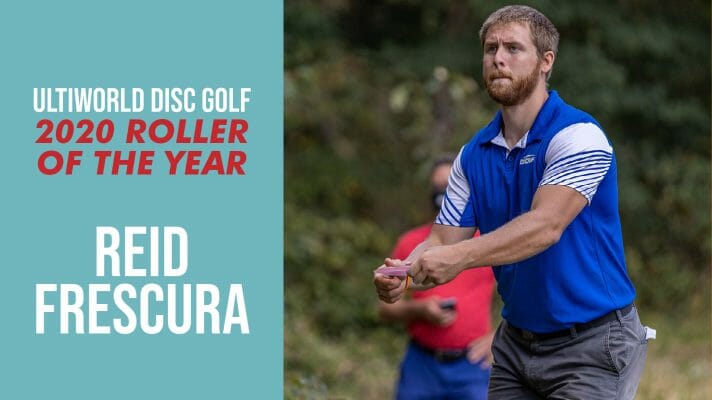 A "patent pending" stance is often used to get out of trouble. Rollers can also be utilized to escape from a tight spot. It can be hard to employ both tactics simultaneously, but the results can be worth the risk.
Playing out of the left side rough of hole 15 during round 2 at the Music City Open, Reid Frescura still needed to get down the fairway and finish left back into a protected green stuck in the woods. With his back toward the basket, the lefty tossed a disc on a high roller line in hopes of finishing near the pin.
The disc hit cleanly and began tracking toward the basket, going as far as rolling up the small ridge to land within 15 feet of chains for an easy birdie on the par 4. Calling the action on Ace Run Pro's coverage of the event were Shawn and Sara Sinclair who called it probably the best shot they've ever seen on the hole.
reid frescura music city open hole 15 roller GIF