The team was faced with a tough task and an uncertain road ahead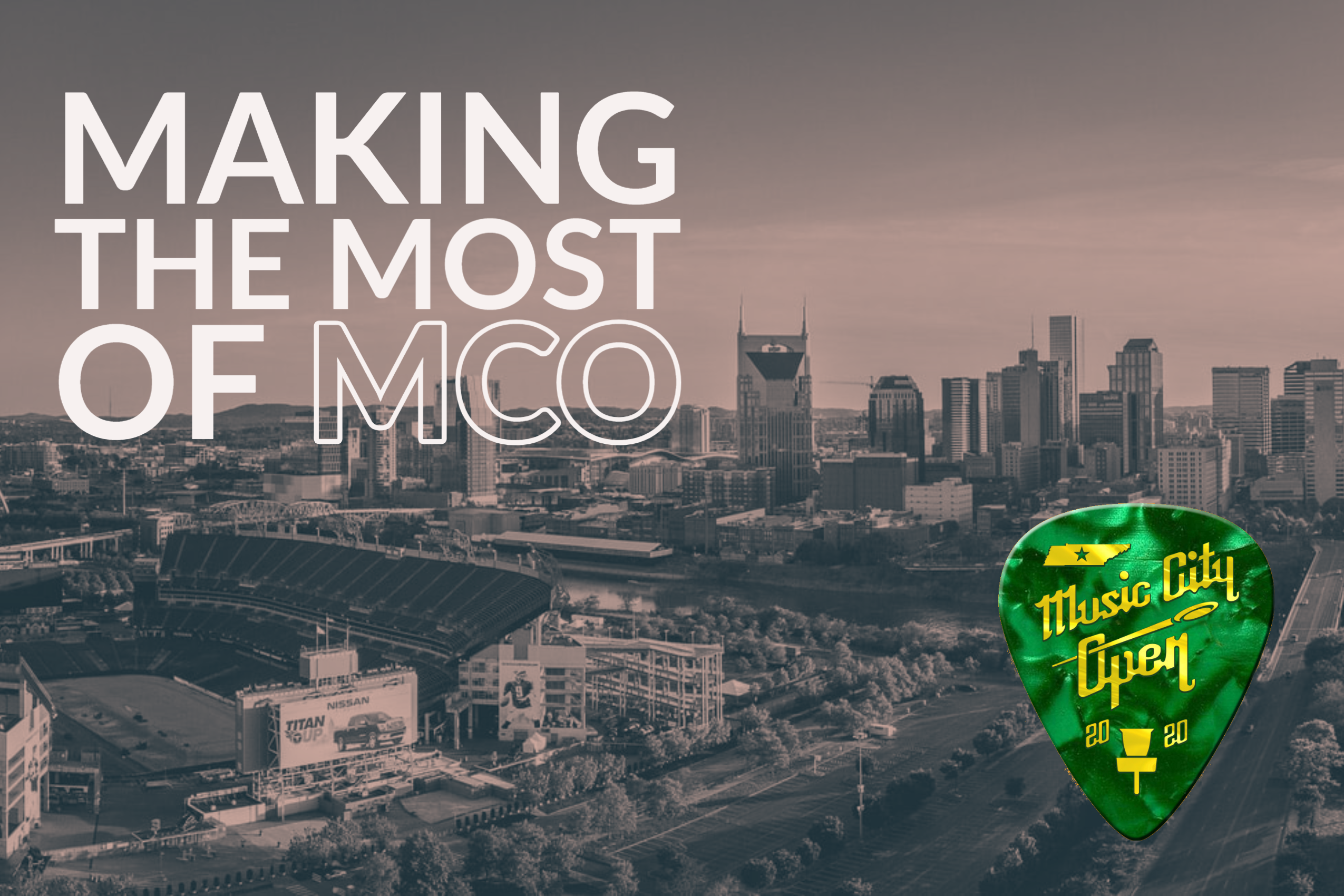 Well, 2020 has certainly been a wild ride! Following the statement from the PDGA announcing the cancelation of the 2020 National Tour, I've seen some confusion and misinformation circulating on social media in regards to the status of the 2020 Music City Open, and I thought I would take a moment to elaborate on some of the decisions that we've been forced to make, and clarify where we stand going forward.
First, it's important to appreciate the full scope of the planning and preparation necessitated by events of this scale. The more special the event, the more moving parts it has, and all of them demand frequent and ongoing negotiations, meetings, and communications with multiple other parties. Most successful A-tier tournaments experiencing sustainable growth require more than twelve months of preparation, so those TDs are often well into planning the next installment while executing the current year's iteration. If you're at the wheel of an established A-tier and decide to lobby for your first appearance on the National Tour, two years could pass between submitting your bid and game day. If you aim to host a World Championship or Major, you can add another year to that timeline.
Once you've spent all that time scheduling, sanctioning, selecting courses, building registration, soliciting sponsorship, securing venues, applying for permits, contracting media, promoting, purchasing insurance, adding ancillary activities, and more, and you're a couple months away from the first day of competition, you place all your orders. At this stage in the process, you spend a few weeks hemorrhaging most of the cash that you've brought in from entry fees and sponsorships, and it's essentially the point of no return. To be responsible for one of the biggest disc golf tournaments in the world and be past this stage in planning, only to be forced to cancel the event due to something entirely beyond your control, is the mother of all worst-case scenarios. This is precisely what happened to my friends Steve Storrie and Doug Bjerkaas, and many other TDs and promoters this spring, and I feel a staggering sense of gratitude that we didn't find ourselves in a similar position with the Music City Open.
As a tournament director, my priority is to do everything in my power to ensure the safety of my players and provide them with the best experience possible, and as the president of Music City Disc Golf, it's my responsibility to protect the interests of the Nashville disc golf community and honor member investment in what we're building. At the beginning of April, the whole world had begun to shut down, and after the suspension of sanctioned events by the PDGA and the indefinite suspension of all organized MCDG activity, things were looking increasingly uncertain, and I started to have doubts about September. Already, we had lost our proposed venue, the old Ravenwood Country Club, following the announcement from Metro Parks that phase one of extensive construction on the property was set to begin this summer. We were in the process of designing and testing a brand new championship course at Mill Ridge, spring would soon give way to summer, and we were losing months of vital time. We had already canceled two of the annual events that we depend on to raise money for the MCO and our other operations, and many of the businesses that we had targeted for sponsorship were unsure whether or not they would even be open come the fall. Sponsors that we had already partnered with could no longer justify the expense of their commitments with little return on investment in an event with no spectators. Our fundraising engine had completely seized.
I felt that the right thing to do for our club and the 100+ players already registered, while we were still in a position to refund entry fees, was to develop a new plan for the MCO, communicate it clearly with all parties involved, and give everyone the opportunity to adjust their plans accordingly. I discussed all of this with our MCDG Board of Directors, and we agreed that the circumstances at hand effectively prohibited us from performing the grand showcase of Nashville disc golf that originally motivated us to pursue a spot on the tour, and it just didn't seem like pushing forward as planned was the best thing for our community. Four of the six events in the NT series had already lost their dates, and I knew that whatever decision we made would influence the status of the tour at large. After seeking the advice of other trusted colleagues, I reached out to the PDGA to express our concerns.
I must pause here to express my sincere thanks to the folks at the PDGA, particularly, Shawn Sinclair, Andrew Sweeton, Mike Downes, and Tennessee State Coordinator Rod Norton. These are people who live and breathe disc golf, and I truly believe they want what's best for everybody who plays the game. While I don't always agree with the PDGA's stance, I'm often disappointed in the narrative of uninformed criticism that surrounds many of the organization's decisions, but that's a story for another day.
As the suspension was announced prior to the tour opener, we discussed the possibility of moving the scheduled 2020 National Tour back to 2021, and rolling the incoming bids back to 2022. We acknowledged that at some point, we were going to start playing disc golf again, and a multitude of tournaments were going to be seeking to reschedule within a short span of time, while thousands of disc golfers, now also struggling financially, would be anxious to salvage something of the 2020 season. We talked about potentially making adjustments to the 2020 Tour Standards including reductions in minimum added cash, mileage restrictions, and even recommended entry fees. While the PDGA Board spoke with the staff of the other events and deliberated on the specifics of our path forward, my team set about restructuring the 2020 MCO A-tier to better function in this new landscape.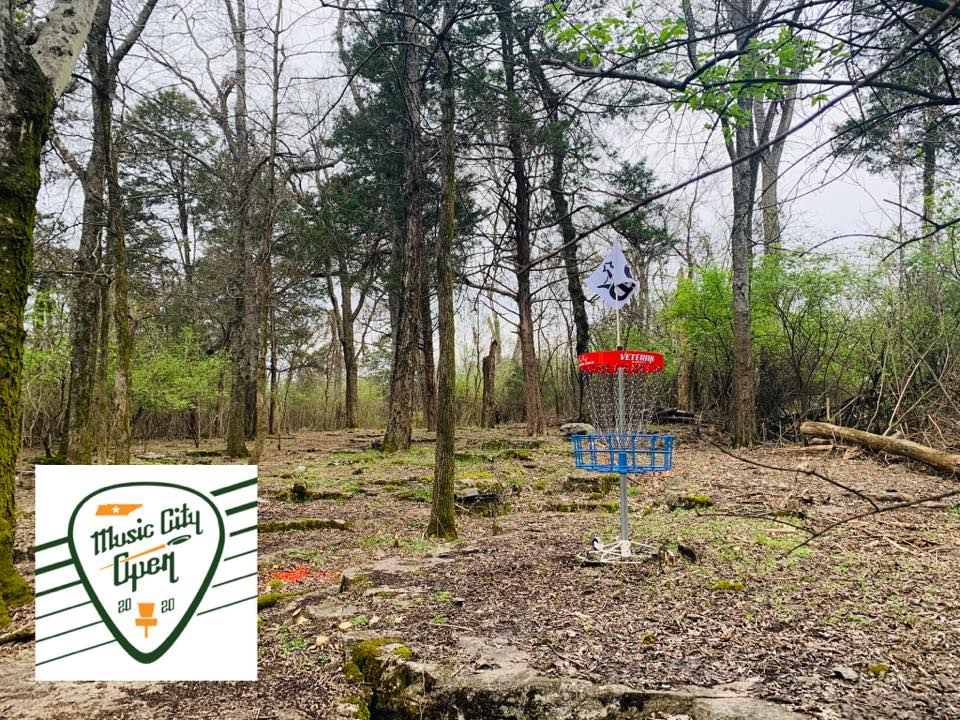 The changes we made included comprehensive social distancing protocols, reduced entry fees for all divisions, a new pool/course schedule, and the absorption of the MPO and FPO divisions back into the rotation. All players registered on the NT side were given the choice of withdrawing with a full refund or having their information rolled over to the A-tier, where they will now be competing for three days on a special new layout at Cedar Hill Park. We will take the extra time between now and next year to further test and perfect the new course at Mill Ridge for our National Tour debut in 2021, and that too is for the best. Thank you to everyone who has reached out in support or to express their condolences, but I don't feel that anything has really been "canceled." Our new format allows room for more competitors, and MCDG is committed to making this year's Music City Open awesome for everybody that chooses to visit Nashville in September. Details and registration are available on DGScene!
This has been a difficult time for us all, and everybody is struggling in one way or another. When faced with such unprecedented challenges, it's important that we remember what it is that makes our community so special. Rather than pointing fingers and trying to find somewhere to assign the blame for all that has happened, let's unite in mourning what we've lost, and working together to pick up the pieces and carry forward. This July, all PDGA members will receive a ballot and be invited to cast their votes for two available seats on the Board of Directors, and 30 available slots for state and provincial coordinators. I realize that this may seem like a trivial thing to some, but one of the benefits of membership is the ability to have a voice in the direction of the organization, whether that be running for a seat on the Board yourself, or researching the candidates and supporting those who best represent your interests and values.
At the time of this writing, I've just been informed that the sanctioning of events has been approved in the state of Tennessee effective immediately. As we get back on the course and make plans to attend all the MANY events that will be returning to the calendar, I encourage everyone to remember that we are, all of us, a family, and try to be respectful of one another's differing circumstances and opinions. Disagreement is the foundation that all new ideas and innovations are built on, but only if we remain willing to engage in a cooperative dialogue. I'm excited to get this machine moving again, and I hope to see some of you in Music City this September!