It's time to get down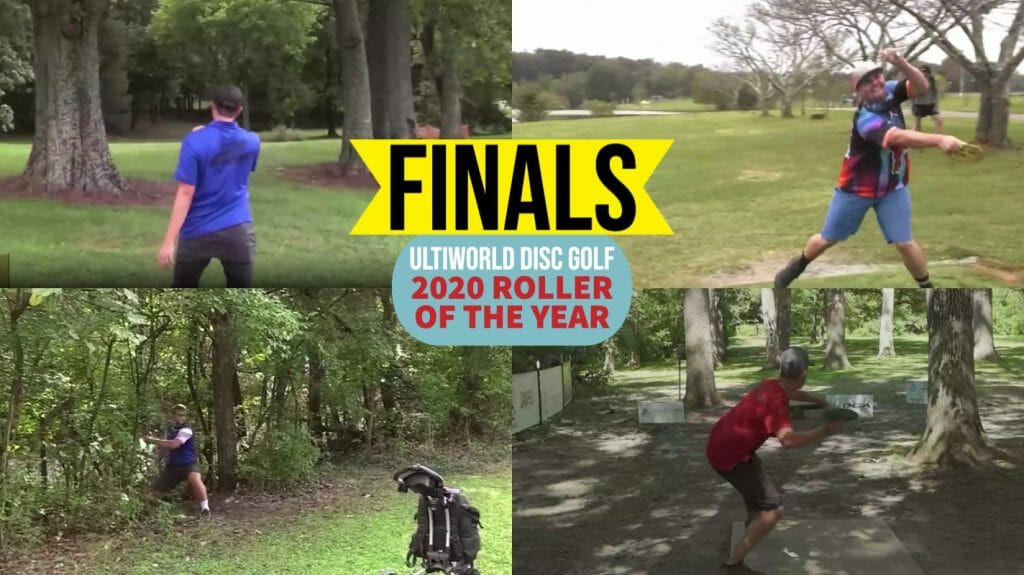 Four players escaped the opening round of voting to earn their place in the 2020 Roller of the Year finals, and no other shot received enough write-ins to make the cut. Time to cast that ballot for the best roller of the 2020 pro season.
Brian Earhart blew out the first round making more than 31% of the ballots for his Music City Open near ace. Reid Frescura used a patent-pending roller from the rough at the same event to also make the finals. Garrett Gurthie went big at USDGC and Paul Ulibarri dodged a lot of trees with a forehand at Ledgestone to round out the nominees. We were a bit bummed to see Catrina Allen's approach at WNC not get more votes.
---
Brian Earhart at Music City Open – hole 8
brian earhart music city open hole 8 roller GIF
Garrett Gurthie at USDGC – hole 5
garrett gurthie usdgc hole 5 roller GIF
Reid Frescura at Music City Open – hole 15
reid frescura music city open hole 15 roller GIF
Paul Ulibarri at Ledgestone – hole 1
paul ulibarri ledgestone hole 1 roller GIF