The edge-of-your-seat moments that defined the season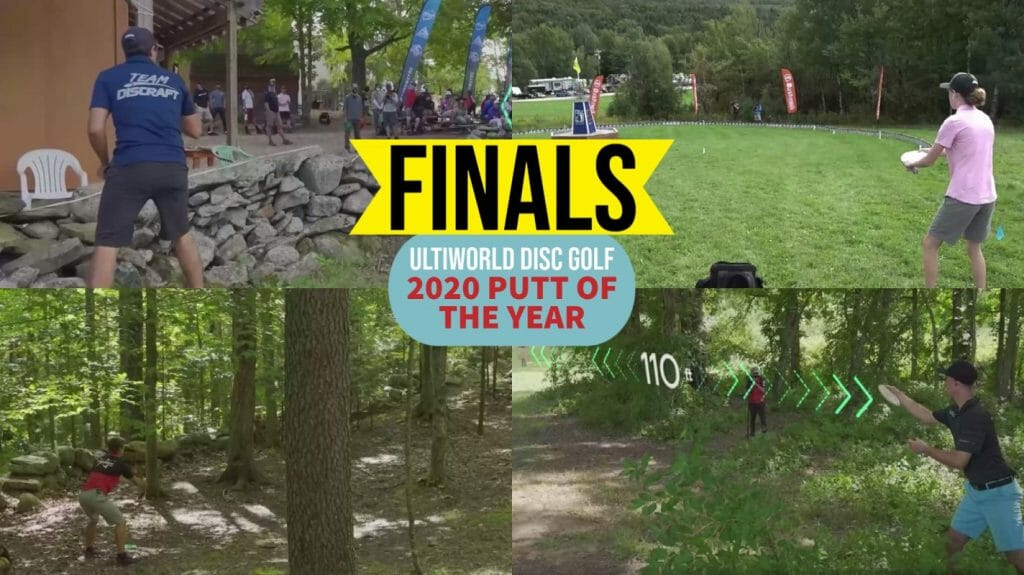 Four players escaped the opening round of voting to earn their place in the 2020 Putt of the Year finals, and one final entrant makes the cut due to fan voting to round out the competitors to five. Time to cast that ballot for the best putt of the 2020 pro season.
For her daring death putt at the Green Mountain Championship, Hailey King was the far and away top vote-getter in the opening rounds, making almost 30% of cast ballots. Only one other shot received over 10% of votes. The other putt in double digits was Ricky Wysocki's downhill effort at the Great Lakes Open, followed by Paul McBeth's jumper to finish his round at Maple Hill and Kevin Jones going up and over at GMC. Eric Oakley was, deservedly, upset for not making the opening round for his walk-off during the DGPT Championship quarterfinals, and in turn had more than 10 write-ins giving him the last available slot in the finals.
---
Hailey King at Green Mountain – hole 17
hailey king green mountain hole 17 
Ricky Wysocki at Great Lakes – hole 12
ricky wysocki great lakes hole 12
Paul McBeth at MVP – hole 18
Kevin Jones at Green Mountain – hole 15
kevin jones green mountain hole 15
Eric Oakley at DGPT Championship – hole 18
eric oakley dgpt championship hole 18 GIF