He's back!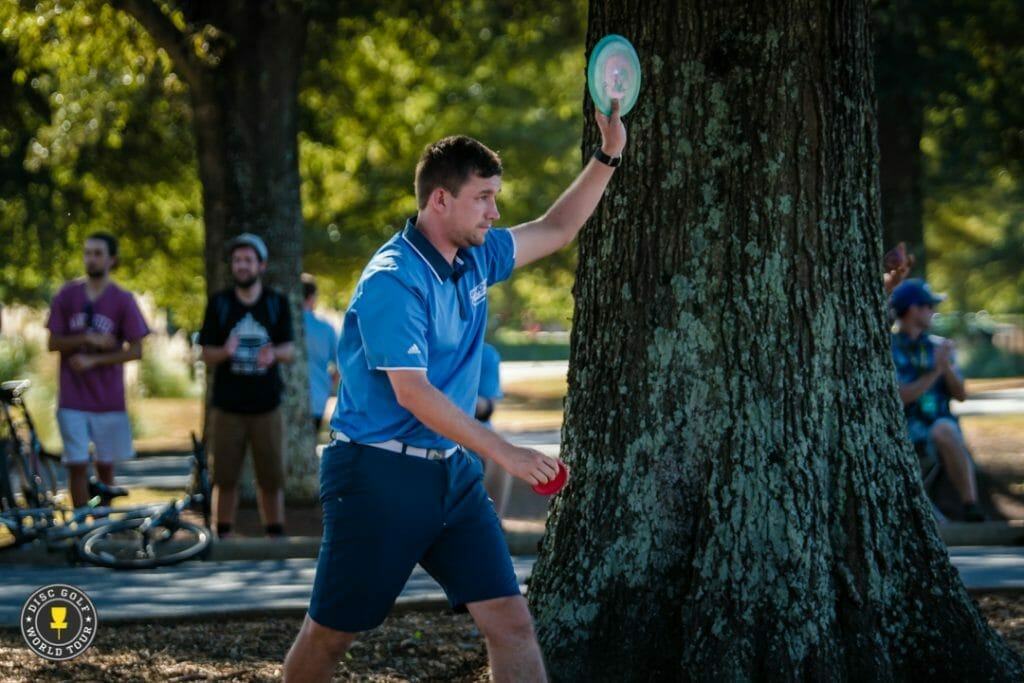 After not competing at an elite series event since The Memorial in February, Nate Sexton will return to action at the USDGC, where he seeks to win his second US title after his 2017 victory at Winthrop Gold.
Sexton has avoided almost all long-distance travel since the start of the COVID-19 pandemic amidst concern about his family's safety. "I don't feel like it is a responsible time to fly, and the support network of grandparents who help care for my daughter while I compete is not available right now," he wrote on Instagram in July. "All of them are in their 60s and we don't feel it is safe to be with them considering my wife is working long hours in the hospital everyday."
So what's different about USDGC?
"It's a Major," he said. "It's all about calculated risk for me. I took a calculated risk to go to the Dynamic Discs Open to be there for Jomez and the CBS Sports Network coverage, and I'm taking a calculated risk to play at USDGC, the only Major of the year and Innova's flagship tournament."
He said that he will be taking extra precautions, staying alone in a hotel room, flying direct to Charlotte rather than connecting, and avoiding unmasked contact with others.
If he had the opportunity to drive to more events, he said, he would have played more, as many of his fellow pro disc golfers have at DGPT events this season. ""That's just not an option right now for me with my family situation, though," he said.
Although he has played three tournaments this summer (two A-tiers and an XB-tier), it's reasonable to expect some rust as he takes on one of the most challenging courses on tour. But he's not worried. "I think that I could win," he said. "I'm not going in with any lofty expectations."
What's made Sexton's absence even more conspicuous is that JomezPro's coverage has lacked a certain sexiness lately. With Jomez not involved with round coverage at USDGC this year, does that mean we won't get any BigSexy commentary? Don't count it out. "You can expect some Nate and Jeremy content from that time," says Sexton.
Most of all, Sexton is eager to be back out there after a tough year. "I'm excited," he said. "I'm excited to see the women play out there. I'm excited to see everybody again."