DGPT following contact tracing protocols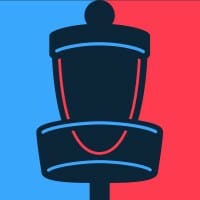 UPDATE 3:45 PM Eastern: A fourth player, Matt Orum, has tested positive for COVID-19. Orum, who was in fifth place after two rounds, has withdrawn from the event. Additionally, the DGPT has identified that Colten Montgomery and Tristan Tanner, who both reported feeling symptoms during round two, were two of the other players that have tested positive. Kona Panis tested negative but has withdrawn "out of an abundance of caution." 50 other players who were deemed to be close contacts with a player that tested positive have returned negative COVID-19 tests.
Four players at the Dynamic Discs Open have tested positive for COVID-19 and withdrawn from the event, the Disc Golf Pro Tour announced this morning.
Four players have withdrawn from the tournament after completing two rounds — Colten Montgomery, who said on social media that he was dealing with a sinus infection during his second round; Kona Panis; and Raven Klein. Five players dropped out after completing the first round: Tristan Tanner, who reported going to the emergency room after feeling body aches during round two; Gavin Rathbun; Brandon Hauer; Paul Ulibarri; and William Lister. Another three — Matt Bell, Clint Calvin, and Kimberly Giannola — dropped out before or during round one.
Montgomery, Tanner, and Orum have been confirmed to have tested positive for COVID-19. The fourth player chose not to be identified.
The players who have tested positive are experiencing mild to moderate symptoms. "Just want to let everyone know that I tested positive for COVID-19 this morning," said Orum in a statement. "Heartbreaking, especially because of the unexpected news. Just want to let everyone know that I'm feeling fine and will now be taking safe actions for my health and that of all in the event. I'll be back!" Orum missed some early tournament this season due to appendicitis.
"Hot KoCo is staying hydrated and will be watching the action on DGN as Colten has tested positive for Covid, and even though I have tested negative, I did not want to put my card mates at risk," said Panis. "Looking to rest up and come back to our next event strong."
The entire DGPT media team on site has taken COVID-19 tests; everyone tested negative. So far, there have been no additional positive tests from players deemed to be close contacts, which is defined by the CDC as being within six feet of someone known to be infected with COVID-19 for a cumulative 15 minutes over a 24 hour period.
"The process for contact tracing is being followed," said DGPT Communications Manager Charles McCracken. "We, at this point, are testing everyone that these players have had close contact with."
Players who were in close contact with anyone who has tested positive must get a negative test before being allowed to tee off for round three. The DGPT is continuing to evaluate how much spread of COVID-19 has taken place during the event and hasn't ruled out a suspension or cancellation of play. "We are considering all potential avenues as they are determined to be in the best interest of our players and our staff," said McCracken.
According to the DGPT's COVID-19 policy, anyone who tests positive for COVID-19 may not play in a DGPT event for 10 days, though a player can provide proof of a negative test after five days following a positive test or the onset of symptoms in order to be able to compete. Players that test positive during an event must DNF; if they test positive after a cut, they will receive last cash in the event. A player testing positive for COVID-19 must wear a mask until after the 10th day since the start of symptoms or a positive test.
The Disc Golf Pro Tour has had few disruptions to competition due to COVID-19. The tour resumed play in June 2020 following a three month hiatus and successfully completed the season. Spectators returned to events in March 2021 without incident.
The third round at the Dynamic Discs Open is underway. In FPO, Kristin Tattar, Jennifer Allen, and Hailey King are tied for first at even par. In MPO, Ricky Wysocki has a two shot lead over Brodie Smith.