Takeaways from a year's worth of preparation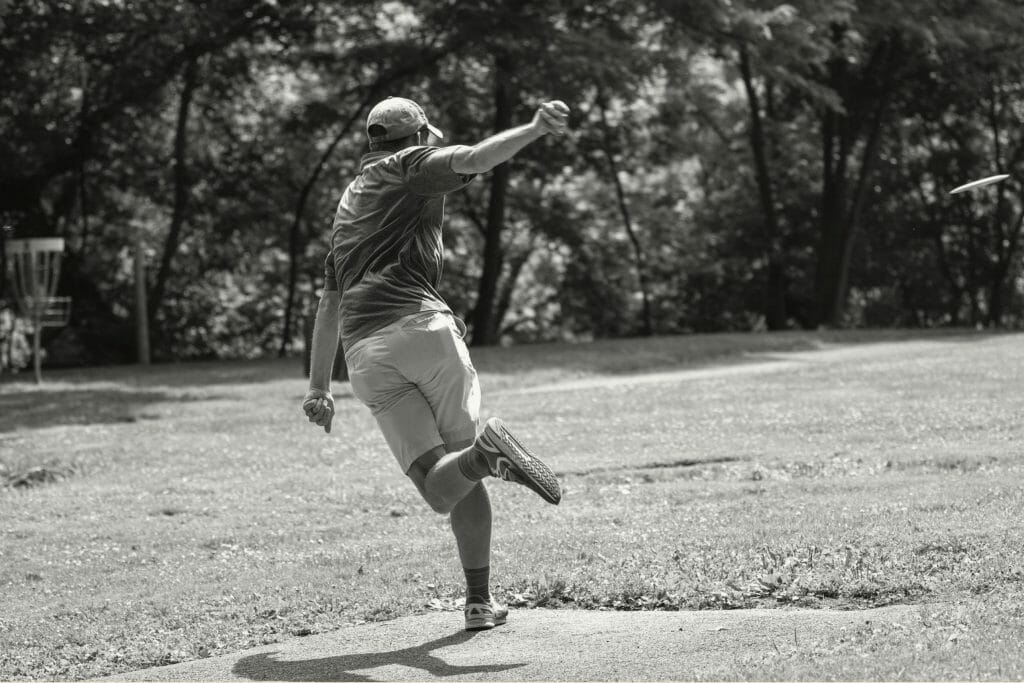 8:07 pm, 8/23/20 – West Hartford, CT
Phhuuuuuuuh-eeeewwwwwww. It's over. And in a good way!
What a relief to be done though. There were just so many things that could have happened, and against all odds what actually happened was good. Your faithful correspondent managed to improve in the third round, this time in both score and performance, and ended up tied for 13th with two other players, above the cash line by a stroke or two for the first time in three tries. I earned my money back, paid for the next tournament, and even have a little bit extra for the gas home. Job well done, if I do say so myself. 
Let me brag for just like a line or five: after messing up hole 3 yet again, I scrambled to the "second" fairway and drained a jump putt from 70-80 feet to save par. Then, after messing up the drive on hole 4 (again), I scrambled to the bottom of the hill and hit a come-backer from 40 feet, again to save par. After that, I mostly played Just Fine, but it was good enough.
I felt fresh, I felt rested, and I felt optimistic the whole weekend; you all, I have to say, had something to do with that. Accountability beyond oneself is a precious thing. Thank you.
But presumably you're here for the advice, so this is what I have to offer.
Goal setting. After a disappointing performance and finish last year, I made it a goal to reach the cash line this time around. That was an abstract goal at the time; there were approximately one billion variables involved, the vast majority of which were outside of my control. How many people will show up, who will play well, what will the conditions be, and on and on and on. But still, I made that my goal. 
Now here's the trick: if you set a goal involving parameters that you cannot dictate, you need to commit to it and then put it all the way in the back of your mind, completely out of view of yourself and everyone else while you break down the pathway to that goal into smaller, more controllable, more achievable parts. 
After last year's tournament I determined that the things holding me below the cash line in 2018 and 2019 were (1) my unreliable forehand and (2) getting off to a good, confident start on hole 1. As you know, that's where the work went. And the work paid off. I went 3-for-3 hitting the green on hole 1 this weekend, essentially maximizing my unofficial practice average of  roughly 3-for-5. I also went 5-for-9 on forehand tee shots, considerably better than in years past. And now here I am, above the cash line. I did it. 
Consider an alternative reality. During last year's tournament I had at least two spit-outs and at least one pole-out, and missed cash by one measly stroke. I could have focused on those moments instead, grasping for that one stroke that would have put me in the cash, but where would it have taken me? Into a tighter, more nervy putting stance, I'd assume. Perhaps into some poisonous expectation about "likely" scores across the field? I could have focused on the bad luck, the bad kicks, the bad individual shots…but why give tiny, individual moments that kind of weight? I mean, they're already locked into the past. They are dead, despite whatever Faulker said.
Personally, I think that's the wrong approach. We (Wick) got new baskets right before the tournament and that certainly cut down on the bad basket luck this weekend, but my larger point is that that kind of super-finite goal setting would have been backwards facing, and I believe that you (we) are better served looking realistically ahead, instead. 
Over the summer I confronted the weakest parts of my game, struggled with them, and slowly, incrementally, showed some sporadic improvement. In the meantime I trusted that the strengths would still be there. Were they? Hard to say, I suppose. Consider this: after pinning hole 2 at like a 75% rate during practice, I took par 3s all three rounds without a single good look at the birdie. So was that a lack of ability, a victim of mis-allocated practice time? Or was that a slight misfire three times in a row on a not uncomplicated backhand drive? I say it was the latter.
After getting to the top of the hill on hole 3 like 75% of the time in our weekly handicap league, I only made it up once out of three tries this weekend. So was that the result of a lack of attention paid to that shot, or the result of two slight misfires (barely clipped the same tree twice, for what that's worth) during the second and third rounds? Again, I choose the latter. All failures, no doubt, but of the kind that I can accept, because you have to pick and choose what you want to actually work on. Also, no small salve, because all the things that did receive additional attention actually went pretty well in the moment of truth. 
All told, I probably put a whole extra hour of my life into learning how to throw a backhand roller on the second shot on hole 5 (6-to-A, for the locals), and had two good ones over the weekend (today was windier than I'd ever practiced, so I opted for the more familiar, lower potential air shot). I put an extra hour into figuring out the right disc and line for hole 15, and ended up birdieing it all three rounds, each from within 10 feet. That is time well spent. I spent another hour of practice figuring out how to approach the heavily-guarded hole 18 for the birdie 3, and got it all three rounds. As you know, I also put in many hours of developing my forehand, and probably netted an extra four to five strokes from that work. 
What I'm saying is this: set your outcome goal at the beginning of your season, like getting in the cash, and then put it in a box, and put the box in the closet of your mind; it isn't going anywhere. In the meantime, figure out what small, controllable, achievable things you can work on to inch ever closer to that goal, and then put committed, concentrated work into them. I could have gone into this weekend fixated on a then non-existent cash line, and who knows what would have happened. Instead I focused on the things I wanted to do well, did them well(ish), and lo and behold, here I am holding an envelope. 
In disc golf you cannot go out and shoot a score, but you can go shoot a shot, one at a patient, excruciating, exhilarating time. Figure out the pieces, address them without shame or arrogance, and the whole will fall into place. 
There is more I could say, but this is already long enough, so I'm out! Thank you to inaugural Connecticut Disc Golf Hall of Fame inductee Joe Proud and his Co-TD Pat DiCaprio  for running (yet another) outstanding tournament. Thanks to all of Team Wick that put in the work to make the course look and play as good as it did. Thank you to my cardmates, friends, and family who encouraged me the whole way. And a big congratulations to Casey White on the victory.
And, of course, thanks to You, dear reader! It is a strange thing to sit here and type all this out at my dining room table and actually believe that anyone is going to read it…but here we are. Thank you for reading, thank you for your emails, and thank you for your support. I notice, and I appreciate it. 
More to come, ever better, one step at a time. 
Best,
James