Trying to stay off the Nervousness Pedulum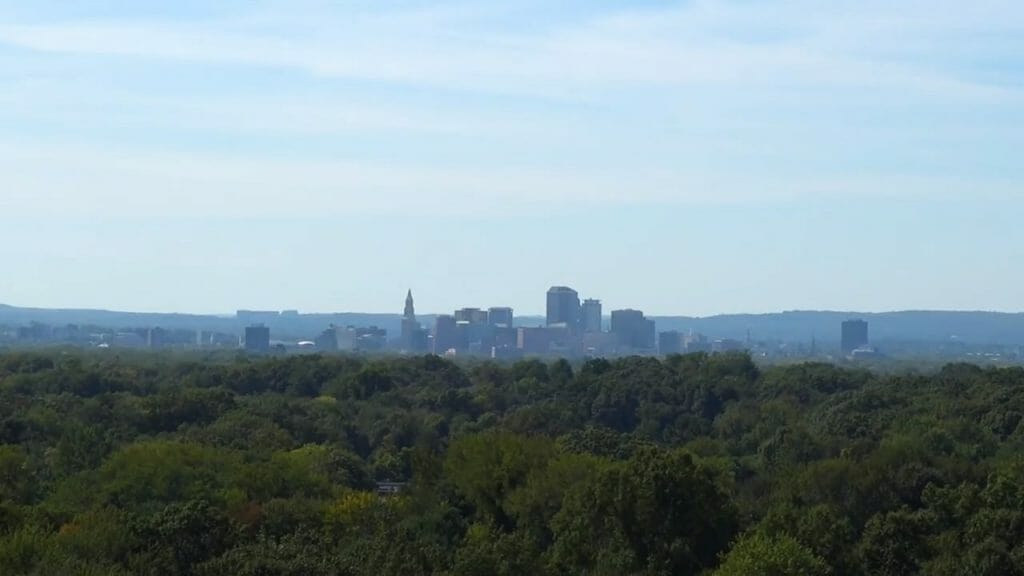 7:19 pm, 8/22/20 — West Hartford, CT
Round two is in the books and I've got a brain teaser for you: I played worse but scored better. 
I felt great arriving at the park today and I felt great in warm-up. The people walking around were positive, the sun was shining, and, most importantly, the wind was all the way down. When I tell you that I hit the hole 1 tee shot exactly the way I wanted to, you must believe me. I actually went a little long and had to settle for an easy lay-up for a birdie three! And that's where the mental hurdles began.
Something to know about me: during a competition, I am simply incapable of keeping score. I don't know why. I couldn't keep score when I played Ultimate, I can't keep track of strokes in disc golf, and I would absolutely never know the score of a televised match of sportsball if they didn't keep it posted the entire time. I don't know why this is, but that's how it is. That said, from day one to day two of a tournament, it is simply impossible for me to not be thinking, at least a little bit, about how I scored on each hole yesterday. 
So you can imagine that, following yesterday's short-putt four on hole 1, I had a little extra skip in my step on the way to hole 2 today, having carded the easy bird. In all my experience this, in and of itself, does not seem to be a bad thing. It is good to make informed adjustments, and it's good to show improvement over time. Taking a three instead of a four is undeniably better for my score. 
The thing is, at that moment there were still 17 holes left to play. I fell into the Pattern Trap, which is my personal nemesis in disc golf. I put two data points on the board, and I allowed myself to revel in the upward trajectory they revealed. I let myself start thinking, that's already (ha! chump) an improvement on yesterday. 
This is a silly and short-sighted mindset. Yesterday's score on hole 1 had as much influence on today's as last week's practice did, as last year's round two did… which is to say, no influence at all. In the moment we must throw the shot, throw the next shot, get the birdie. Today is in a vacuum but lord help me, I could not stop thinking about yesterday.
How did that play out?
I'm glad you asked. 
Well, I walked confidently up to hole 2 because I'm already on an Upward Trajectory, and confidently sailed my tee shot almost out of bounds long. Well ok, I thought, that was unexpected. But it wasn't out of bounds so I pitched up for a par. Ain't so bad, I think, after all that's what I got yesterday. Woulda been nice though…
And now I'm on hole 3's tee pad, and the same memory from yesterday that instilled me with all that confidence on hole 2 is suddenly a poison pill: I took a really solid par 4 on hole 3 yesterday, so it should be easy to repeat, right? Just do the same thing, right? I dare any of you to stand on the pad of hole 3 and tell me that it's an easy drive to the top of the hill. It ain't. As I looked up the slope the tunnel trees all seemed to slide just a little bit closer to the middle. 
So now I've swung on the pendulum from Not Nervous Enough to Too Nervous like George of the Jungle and, wouldn't you know it, just like George, right into a tree. 
So now I'm counting strokes against yesterday again, but now I'm on a Downward Trajectory. You see how fast that happened? You see how fast that can turn on you? On me?
Bogey 5, right in the face. 
Eek! Uhhhh… no matter, no matter. Swagger swagger, you're still "on pace" for yesterday's score (ha ha! chump).
Where am I now? Well, now I'm on the tee for hole 4 and I'm still holding myself to the standard of yesterday, so now I "need" to get another birdie on hole 4 to keep pace. But hole 4 is a forehand, and that is the weakest part of my game. And the birdie I got yesterday was on a really nice circle's edge putt…No cheating, want to guess what happened? 
Bogey 4, right in the face.
So now I am both Too Nervous and Slightly Panicking. Good times. 
I'll save you the play by play; the point I'm trying to make is, you (we) need to attack every shot of each round as its own thing. Yesterday doesn't dictate today, for good or bad, and it doesn't dictate tomorrow (outside of strategy that you should consider, especially on an unfamiliar course, like the line you should take or the right disc to fit the line). Concentrate, execute. Each time anew. 
In broad strokes (pun intended, sue me), the rest of the round was a series of ok shots and small mistakes. I counted a bird before it hatched1 and botched a 12-foot putt on hole 6 when my brain casually whispered, I kid you not, that's too close to miss! as I stood 300 feet away and watched everyone else throw their tee shots. I made the decision to try and steal a stroke on hole 12 by throwing as hard as I could, even after I had already picked a safely stable disc to counteract the sudden swirly wind. As you can imagine, I flipped it into the trees and barely saved face with a nice 30-foot putt for par. I took a bad bogey on hole 14, another forehand hole. I let the hips activate the arm, but I forgot to follow through and left myself a real mess a long way from the basket. I took a first-available bogey on hole 16. 
Basically, yesterday I made one huge mistake and one small one, and ended up +1. Today I made five small mistakes and shot even. Score is not an accurate indication of performance. As I said, I played worse and shot better. Stay out of the Pattern Trap. It is deep and unforgiving.
But that's a lot of negative stuff, and you, dear reader, know that I prefer the positive. I played hole 1 really well, I played hole 5 really well, I played hole 7 really well, I played hole 9 (forgive my haughty capitalization) Really Well, and I played holes 15 and 18 really well. Those shots are what I'm going to try and project onto my eyelids as I fall asleep tonight, and those shots are what I'm going to force myself to think about during warm-ups tomorrow. 
When it comes to playing the actual round though, I'm going to try living in the moment. Tomorrow my internal challenge is to really, truly, take it one shot at a time and stay off that damn Nervousness Pendulum. 
Wish me luck! Thank you, as always, for reading, and thank you for the support. 
---
oh ho the puns! ↩