Disc golf went from full speed ahead to full stop in less than a week.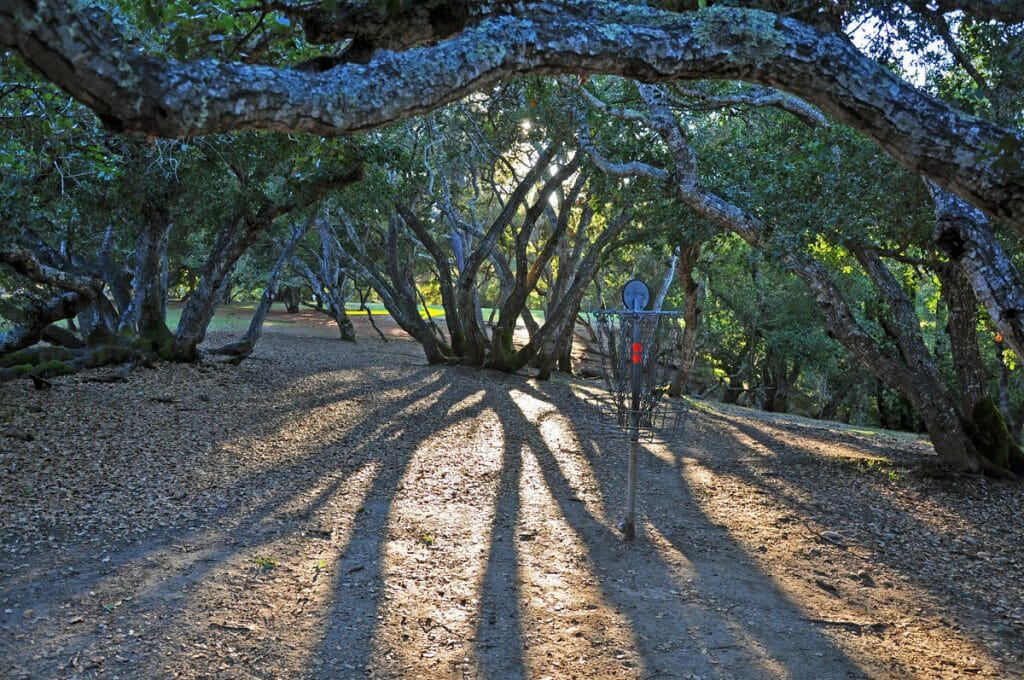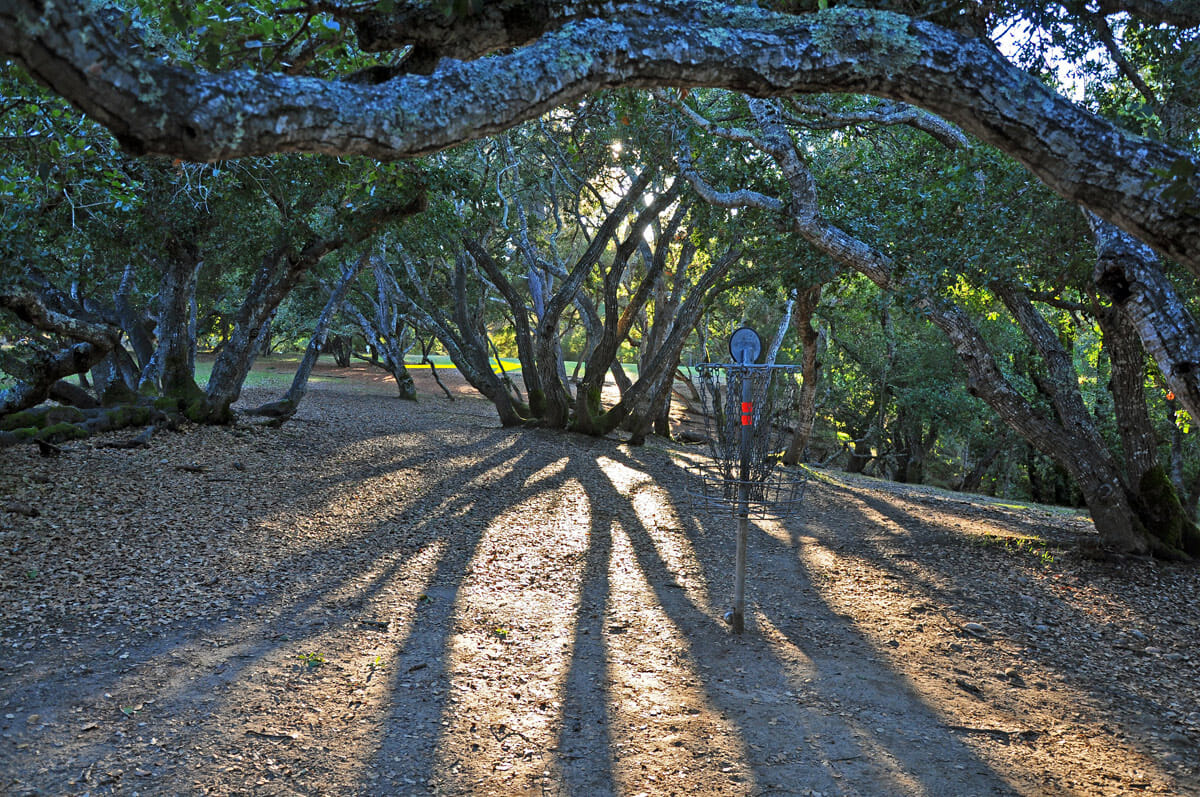 The Utah Jazz and Oklahoma City Thunder were set for a potential NBA first round playoff preview as the teams jockeyed for seeding in the Western Conference on Wednesday, March 11th. Fans had packed into the arena and the game was moments from tipoff when the Thunder's lead medical staffer ran onto the court: Jazz center Rudy Gobert had tested positive for coronavirus.
The game was suspended.
Minutes later, the entire NBA season was suspended.
The second stop on the 2020 Disc Golf Pro Tour — the WACO Annual Charity Open — was set to tee off less than 12 hours later.
* * *
As professional disc golfers navigated the Brazos East course on Thursday morning, the sports world was crumbling around them. Within a matter of hours, a cascade of cancellations rained down — the NCAA March Madness basketball tournament was off, the NHL season was suspended, the MLB season was indefinitely postponed. In the disc sports world, USA Ultimate — the governing body for ultimate frisbee — cancelled all sanctioned events for over a month, effective immediately.
Although there had been some uncertainty about what would happen to sports before Gobert fell ill, most leagues seemed poised to continue competition, just without spectators. That was changing fast.
The PGA Tour, though, was forging ahead. Controversially, the organization decided in the wee hours of Thursday to move forward with the first round of the Players Championship, with spectators allowed to attend. Backlash built throughout the day on Thursday, with some professional golfers calling for an immediate end to the tournament and the Tour.
By midday, the PGA announced that the following three rounds would be played without spectators. By day's end, the tournament had been cancelled along with the following three events on Tour.
Meanwhile, disc golf was continuing uninterrupted, but among the sport's leaders, concern was building.
"We went into Thursday monitoring the situation," said DGPT Tour Director Jeff Spring. When the PGA Tour announced that no spectators would be allowed starting on Friday, things started to become more real. "We said, 'OK, let's talk to the PDGA.'"
"The first thing I remember is the NBA cancelling their season, and it was like, 'Whoa, I didn't see that coming.' I'm not sure anybody saw that coming," said PDGA Board of Directors President Justin Menickelli. "After that, it was a slippery slope. Now, NCAA Men's and Women's basketball tournaments will be played without spectators. And then they won't be played at all."
Discussions began at the PDGA about the appropriate course of action.
* * *
Late Thursday night, once the PGA Tour had announced that the Players Championship had been suspended, I spoke with both the PDGA and DGPT. At that point, the PDGA still had not made any decisions and declined to comment. Spring said that he needed to talk to the PDGA, but that WACO Round 2 was still on. He was unsure about how effectively they could limit spectators given the tournament's public park setting.
But early Friday morning, the Tour first announced that the second round would be played without spectators before announcing that the third round would be cancelled.
"We [internally] had a call Friday morning, and I had put out a statement that we weren't going to allow spectators, and that was our decision — the Pro Tour's decision," said Spring. "And then we had a call with the PDGA and they informed us that they were going to be suspending the Elite Series…The PDGA said, 'We'd like you to finish the round, but we'd like you to end the tournament after this round."
The Pro Tour had given some thought to cancelling the second round as well but decided to play on since some players had already begun their round. Completing the second round also allowed the tournament to count as a finished event.
By noon, the PDGA had announced that the Elite Series — National Tour events, Pro Tour events, and majors — would be suspended through at least the end of April.
"Everybody [at the PDGA] has been on the same page," said Menickelli. "We welcome back and forth on the board, of course. Many of us like to debate, for sure. But there hasn't been much debate. With the flood of new information coming in hourly, there wasn't any debate. It was more like, 'OK, what are we going to do now based on the CDC recommendations, the WHO recommendations, and what other entities, including sport governing bodies, are doing?'"
* * *
Quickly, the disc golf world began to look forward — what did this mean for smaller, local tournaments?
The early PDGA guidance was that events could continue if their local laws and guidelines permitted them. Dozens of tournaments took place around the country that weekend.
Why did Elite Series events need to be cancelled but not others?
"We often try to take advantage of our tier system," said Menickelli. "We have a tier system for a reason. The tier system is based on things like payout, but it's also numbers based. One day C-tiers on one course — you're looking at a full field of 90, maybe. Elite Series events — you've got pro and am in a lot of them, multiple courses. So it was a numbers issue."
But the numbers started shrinking. On Sunday, March 15th, the Center for Disease Control recommended that events of 50 or more people be cancelled for the following eight weeks. Some local guidance was even more restrictive.
"You start to do the disc golf math," said Menickelli. "When it was less than 100 people, it was, 'Ok, this is going to be hard to pull off.' And then it was 10 in places and less in others."
On Tuesday, March 17th, the PDGA suspended all event sanctioning for the rest of the month. Three days later, they extended the suspension through the end of April.
* * *
The effects have been wide-ranging. Two important National Tour events — the Glass Blown Open and Masters Cup — have outright cancelled and will not be rescheduled. There is ongoing uncertainty about the future of tournaments in May and even June, like the US Women's Disc Golf Championship, Pro World Championships, and Pro Tour events including the San Francisco Open.
The PDGA has also become increasingly restrictive in their guidance for players. What started out as a suspension just for professional events has now become a recommendation not to play disc golf at all.
"It was just a domino effect of public parks being closed, and disc golf courses — both public and private — were being closed," said Menickelli. "There were widespread reports of players playing anyway. True or not, those reports were out there. That was our plea for folks to stay home. Some entire states, like California for example, you're supposed to stay at home unless you absolutely need to go to the grocery store."
"We are erring on the side of being cautious, we know that," he added. "But we thought that was better than not being cautious."
Indeed, some courses have been so busy — including Golden Gate Park in San Francisco — that local organizers have had to remove baskets from the ground.
* * *
It's difficult to predict exactly what's next for disc golf, but most signs point to a prolonged delay that extends well past April. Many major international sporting events are being postponed, including the Tokyo Olympic Games, which were originally scheduled to take place in July.
Golf tournaments in April and May have been postponed, including the Masters and the PGA Championship. A report from the New York Post last night says that the US Open — scheduled to start in mid-June — will be postponed.
The Disc Golf Pro Tour's SF Open is still on the schedule for late May, but there is little optimism that the event will take place.
So far, the PDGA has not said what will happen to Majors that could be affected. The US Women's DGC, US Masters, US Amateurs, and Pro Worlds are all scheduled for May and June.
"I am hoping to save the season, or what's left of it," said Menickelli. "That's the other reason for pleading with people to socially distance, stay at home, putt in your backyard, flatten the curve. Competitive disc golf is what we at the PDGA do. It's what drives media companies to produce media content. The casual rounds of Simon and Paul and Brodie and folks — those are cool to watch and I watch them when I can, but the eyeballs go to people watching the big events. So if it's possible, we want to do what we can to preserve those. I'm hoping that we can save from June on. But that's largely dependent on what happens across the country and across the world."
UPDATE: A few hours after this article was published, the PDGA announced that the US Women's Disc Golf Championships had been cancelled.