Options are limited for touring players who rely on weekly event earning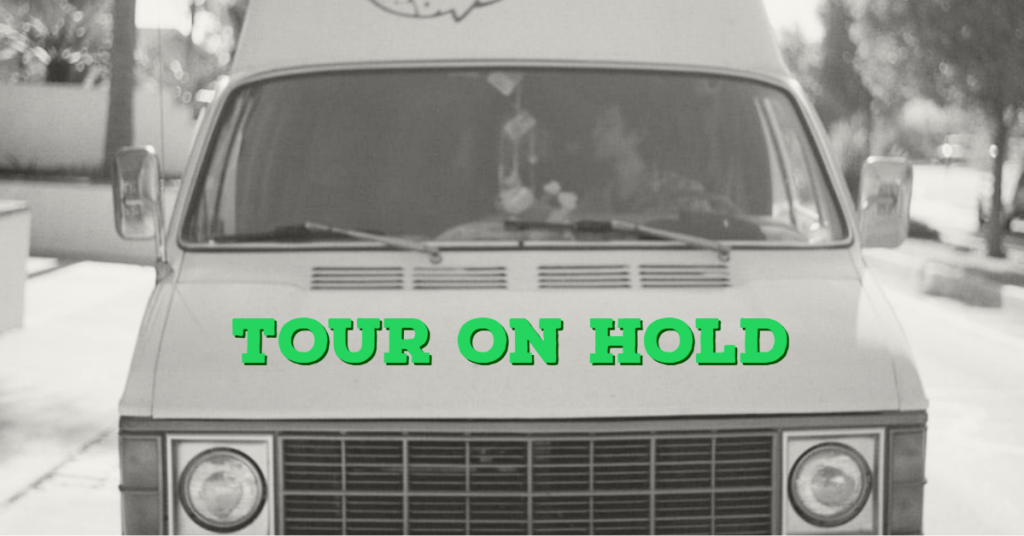 With sanctioning getting pulled from all PDGA events through at least the end of the month, and many more events beyond that getting canceled, professional players are left with tough decisions to make.
Initial plans for many players was to gather as many A-, B,- and C-tiers as possible to collect earnings, but those evaporated this week and, with them, a base level of certainty. So, do you try to stick it out on the road, or pack it back "home" to wait out the Coronavirus?
For example, Brian Earhart didn't go "home," but will be in Charlotte, North Carolina, for the time being, giving lessons and waiting it out.
"I am currently back home," said Holly Finley. "I modeled today for Lands' End."
Finley has never toured full-time as she also has a successful career as a model. In 2020, for the first time she had planned to be on the road for more of the disc golf pro season but had to cut the travels short early.
"I immediately told my bookers and clients that I am available for work," Finley said. "Without the prize money and performance bonus opportunities, I am losing a decent percentage of income."
She also noted the health risks of traveling between states and being around others.
For Finley, who has a tour series fundraising disc through her sponsor, Innova, the income hit will be slightly offset over the coming weeks.
The same goes for Andrew Marwede, who was currently in his second full season on the road.
"A lot is dependent on tournaments and events but I'm fortunate enough to have Innova as a sponsor that has a Tour Series Sidewinder for me," said Marwede. "That helps out tremendously. I still know very little about the Coronavirus…but I'm trying to stay positive and hoping it's only going be a small bump in the road and looking forward to continue the tour when this all resolved."
Marwede returned home to Michigan after the Open at Belton was canceled. His plans to play local B-tiers has also been scrapped for the time being.
Californian Austin Hoop and his traveling partner, Alex Lyon, quickly had to scrap their travel plans and reconcentrate their efforts to keep the tour dreams alive.
"We went from having an event almost every weekend to compete in to having none at all," Hoop said. "We are almost primarily dependent on tournament winnings with some small disc sales every once in a while. We have to shift to disc sales now since tournaments have been dropping out left and right.
"The Coronavirus suspensions and cancellations have not made me reconsider touring. I want to play as much as possible as soon as possible. I'm hoping tournaments can happen soon because I just wanna play disc golf."
Team Discraft member Terry Rothlisberger shared a similar sentiment. "As of right now I'm going to returning home and probably hang out with the fam but also gonna try to sell some of my tour series discs," he said. "All of my travel and food is dependent on how well I do so this is taking a huge toll on what I'm suppose to do out here on the road. [Team Manager] Bob [Julio] did reach out and ask what I was doing and if I needed anything. I still wanna tour. It just sucks that the tour has been postponed until further notice, but I completely support and understand what they are doing to keep us safe. It's just not ideal."
Other players have projects that will keep them busy in the intervening months.
"I have a course I recently designed in Stroud, Oklahoma. I'm now using this opportunity to finalize that project so it can open for play as soon as possible," said DGA-sponsored Matt Bell. "With the current crisis and the uncertainty that comes with it, this dream I'm living will have to be put on hold until the next big event. Whether that's the World Championships or next season. I have no tough decisions to make here. No big events equals no tour."
Dynamic Discs' Chris Clemons was hoping to "wreck" some smaller tournaments, but that will have to be halted. He does have a backup in Emporia, Kansas, if necessary.
"I am in Arkansas now and formulating a plan for the next month or two," said Clemons. "My budget is predicated on tournaments but I also get a monthly income from DD, so that makes this a lot less stressful.
"DD has offered the touring team a place in Emporia to stay and do media and practice. They have opened that invitation up to members of other teams as well. The cancellations have definitely made a difference in the touring year and I have had to rethink and am figuring out what to do for the remainder of the time off. I will continue to concentrate on disc golf and tour again when the opportunity arises."