Conversely, does an early deficit automatically eliminate players from contention?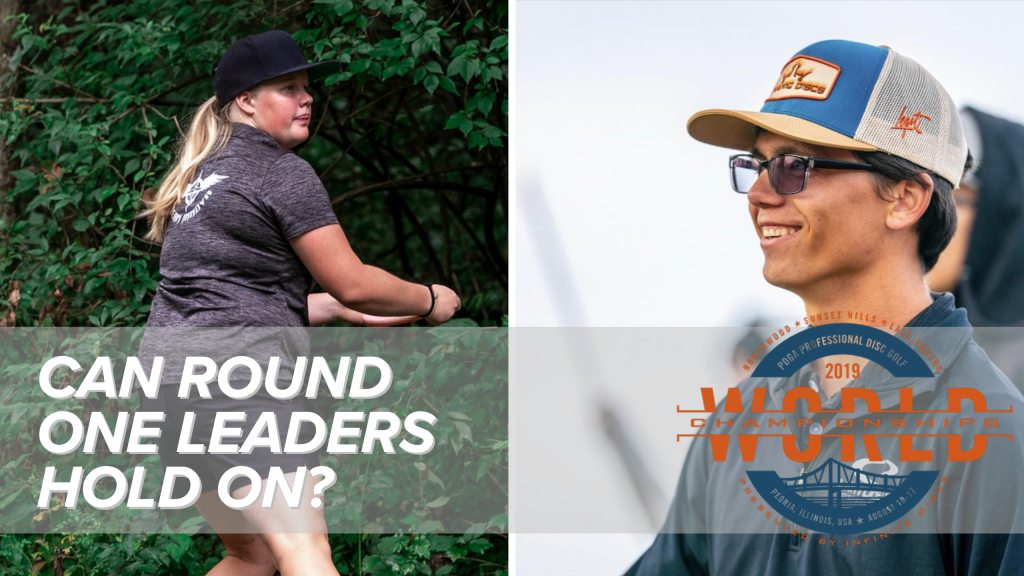 As players finished a hectic first day in Illinois at the 2019 PDGA Pro Worlds, two hot scores dominated the discussions for each division.
Eveliina Salonen shredded the Northwood Blue course and leads Open Women by six strokes after posting a 1025-rated, 7-under par 56. Emerson Keith's 1091-rated, 12-under par 51 at Lake Eureka gives him a slight, one stroke advantage in MPO.
With impressive openers in the books, the next logical question is: are Salonen and Keith now in position to win world titles?
For Keith, there are obviously a lot of good players close behind and a small margin of error. For Salonen, it's a bit more tempting to say it's her tournament to lose. Looking back at the past 20 Pro World Championships gives us a better idea of how day one Worlds leaders fare overall.
Since 1999, 14 of 40 world champions were leading after round one, with Paige Pierce's 2017 victory being the most recent example. She was three strokes ahead after 18 holes during a four round tournament. In the past 10 events, six of 20 world champions were leading after one round. In the past 20 years, no event ended with both MPO and FPO round one leaders as eventual champions, and in six years, including 2018, neither the MPO nor FPO round one leader finished in first.
This doesn't exactly bode well for Salonen and Keith's chances, especially seeing as how odds have not gotten much better even as Worlds events have shortened from 10 rounds down to its current five.
It does bode well for players close on the leaderboard. For Open world champions over the past 20 years who were not in first place after round one, eventual winners averaged a 2.45 stroke deficit after 18 holes. Rounding that up to three strokes for the sake of the argument and it means Kevin Jones, James Conrad, Paul McBeth, and Chris Clemons have precedent on their side. The largest first round deficit overcome by an eventual Open world champion over the past 20 years is five strokes, achieved six times, not once since 2007, and during longer tournament formats. Ricky Wysocki overcame a four stroke margin over the final three rounds in 2017.
No Open Women's player is currently within the average round one deficit of eventual winners, 0.75 strokes, but Pierce did overcome a six stroke margin on the way to her 2015 title. Catrina Allen, Valerie Mandujano, and Erika Stinchcomb are currently six strokes off the lead. No FPO world champion since 1999 has been ahead by more than four strokes after one round.
It's definitely worth keeping an eye on how Salonen plays at Sunset Hills. Allen threw a 1028-rated, 11-under par round on the course during this year's Ledgestone Insurance Open, meaning if Salonen doesn't keep up the scoring pace then her big lead could disappear quickly. Pierce is eight strokes behind Salonen but also threw double-digits rounds under par twice on Sunset at Ledgestone.