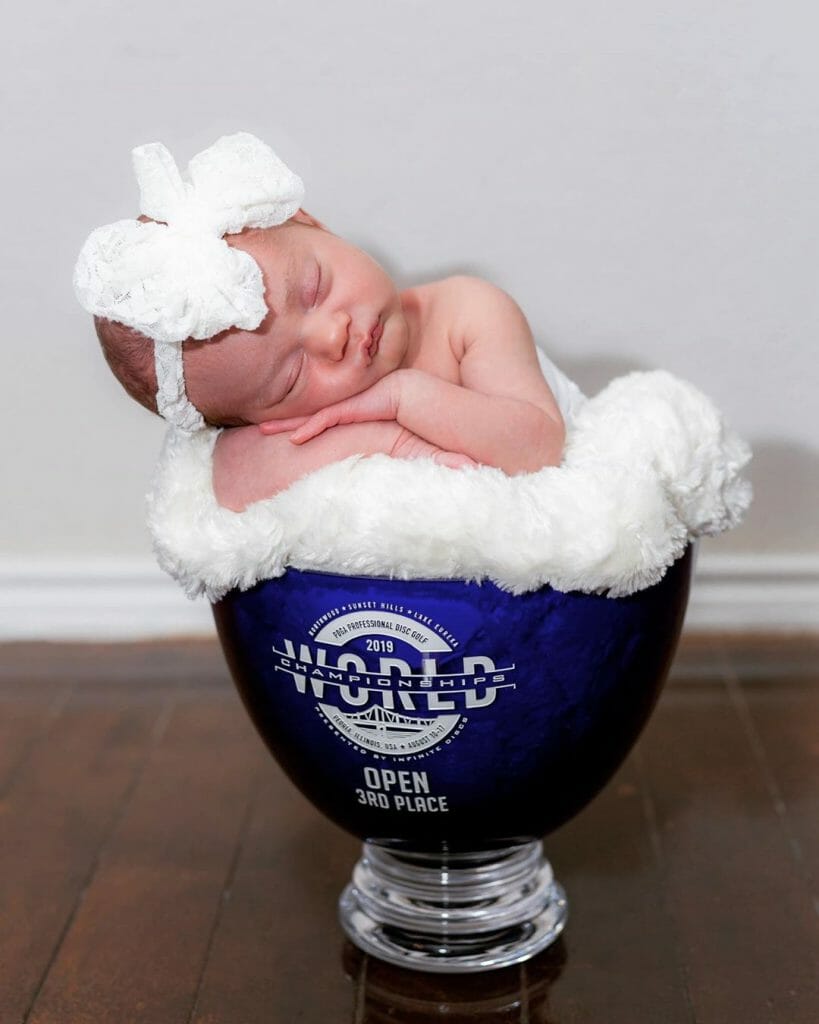 After an eventful week in the Peoria area during 2019 Pro Worlds, Emerson Keith headed back to Texas where his wife, Mackenzie, was 38+ weeks pregnant with the couple's first child.
Before leaving Lake Eureka, however, Keith told Ultiworld Disc Golf that he had plans for his new third place hardware.
"I'm sure my baby will be able to fit inside of this bowl when she's born," Keith said.
His daughter, Charlee, was born August 27, 2019, 10 days after the final round at Worlds. On Sunday Keith made good on that promise in Illinois, posting his first picture of Charlee in the commemorative bowl.