After consulting with pros, we put 10 discs released in 2018 up to a vote to determine the best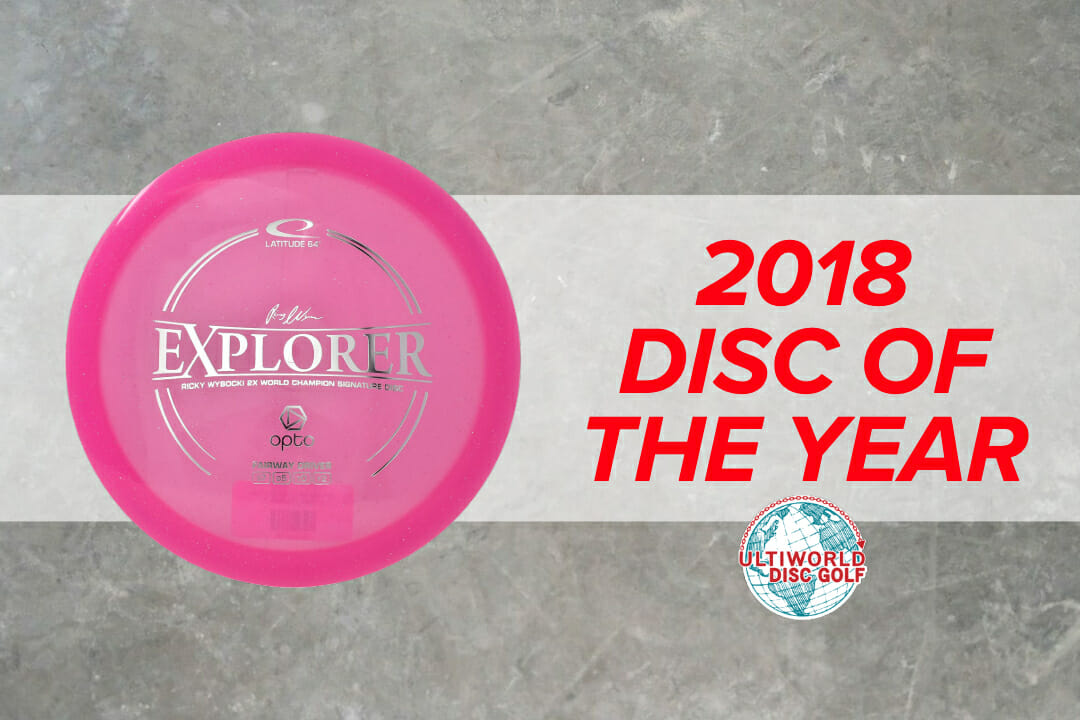 After sifting through reams of research on sales, flight charts, throws, reviews, and top pro recommendations, we whittled down 10 of the best discs released to the public in 2018 and put them up for a vote to decide Ultiworld's 2018 Disc of the Year.
Results are in, and the readers chose the Latitude 64 Explorer as UWDG's 2018 Disc of the Year.
Here's what we had to say about the Swedish fairway driver:
Explorer — Latitude 64
From Latitude 64: Straight flight path and controlled glide, that's what the Explorer is all about. Designed to be the workhorse for all kinds of accurate fairway drives, this stable and versatile fairway driver was developed in cooperation with two-time World Champion Ricky Wysocki.
From the Pros: "If you want a fairway driver that you can throw hard and it flies super straight; the Explorer is the disc for you. With a small rim and comfortable feel, it still has all the glide you desire. The Explorer is good for all different skill levels and arm speeds. The disc will fly straight with a predictable slight hyzer finish. If the Getaway is the big brother to the EMac Truth, the Explorer is the middle sibling."  —  Zach Melton