A scorching start and overall quality tips vote to Pierce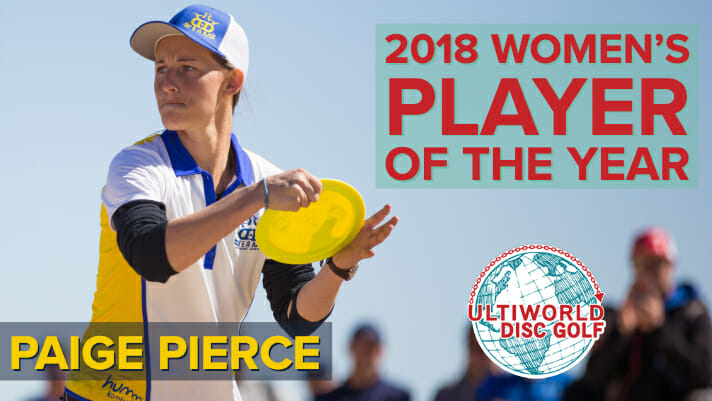 Let's not mince words. Paige Pierce is the best FPO disc golfer on the planet, and she proved it over and over again in 2018.
She started proving it at, well, the start by opening the season with nine straight victories, including three PDGA National Tour and three Disc Golf Pro Tour events (in a row!). Pierce then proceeded to rack up eight additional wins throughout the rest of the season, including the United States Women's Disc Golf Championship and Canadian Disc Golf Championship, while never finishing a tournament lower than sixth place.
These numbers are eye-popping, and mean that we at Ultiworld Disc Golf voted Paige Pierce the 2018 Women's Player of the Year.
---
It seems like a long time ago, but back in April and May, when Pierce was in the midst of her incredible winning streak, she was the talk of the disc golf town. The talk was not regarding if she would win, but by how much, and we in the media had to find other things to talk about because winning seemed like a foregone conclusion. For example, I wrote an article projecting when she would become the first ever FPO player rated 1000. Some went so far as to say she should switch to playing the MPO division.  She was unbeatable.
Of course, in reality, she was not unbeatable. Sarah Hokom had a great year, in part because she beat Pierce several times in the second half of the season on her way to a 10-win 2018. That sounds really impressive until you realize that Pierce had as many wins by the beginning of June.
Pierce also lost to the other Paige, Paige Bjerkaas, in August at a Pro Worlds to remember. Bjerkaas is a wonderful player and had a great 2018. In fact, she is UWDG's Women's Breakout Player of the Year.  But she is currently 23 rating points behind Pierce and has a lot of work to do before she can expect to consistently beat Pierce.
So, yes, Pierce did have a bit of a "downturn" in the second half of the season. But what other direction did she have to go? Unless she is something other than a human being, she was going to lose. I put "downturn" in quotes because for anyone but Paige Pierce that performance would equal a carrier year. She won a Major in September for goodness' sake.
And the stats back this up.  Pierce is currently the highest rated FPO player with her most recent rating of 969, and in May she peaked at 979, which is the highest rating ever for an FPO golfer.  Truly incredible stuff.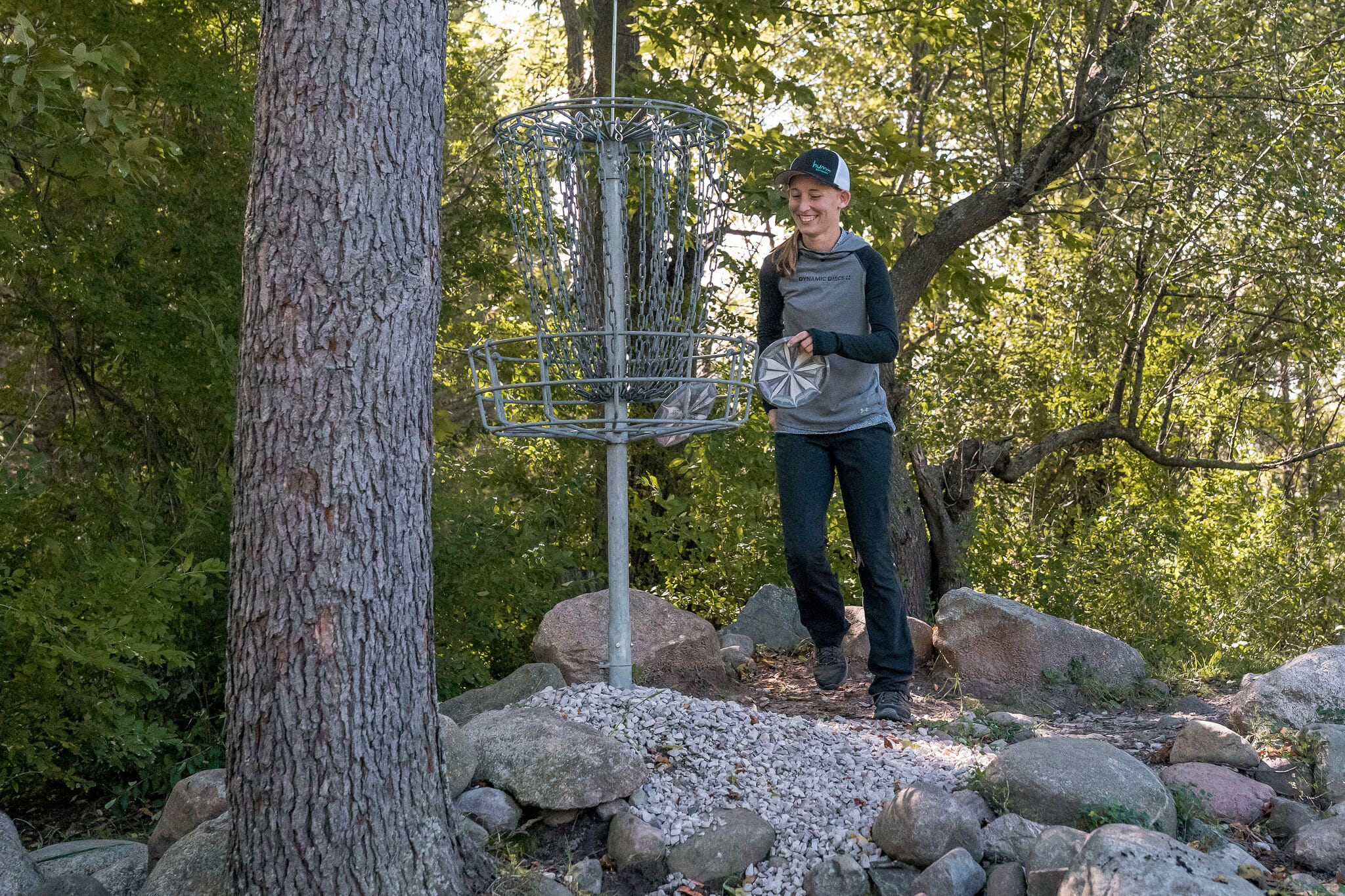 If we dig a little deeper, which I have to do because I'm a stats guy, and look at throws (strokes) gained, Pierce had a 2018 season heads and shoulders above the field. Per tournament, she was 17.6 throws better than the average 920 rated player.1  That was 3 throws better than her nearest competitor, Eveliina Salonen, 3.5 throws better than Hokom, and 7.9 throws better than Bjerkaas.
How did Pierce gain so many throws on her peers?  By dominating the fairways and greens in regulation!  According to UDisc, for the season Pierce was first in fairway hit percentage, first in parked percentage, and first in Circle 1 and Circle 2 in regulation.  Oh, and she bombed on the greens too — ranking number one in Circle 2 putting percentage.
In short, Paige Pierce's 2018 season was dominant and, perhaps more importantly, it was another data point indicating that she is the best women's golfer in the world. Congratulations to the UWDG 2018 Women's Player of the Year.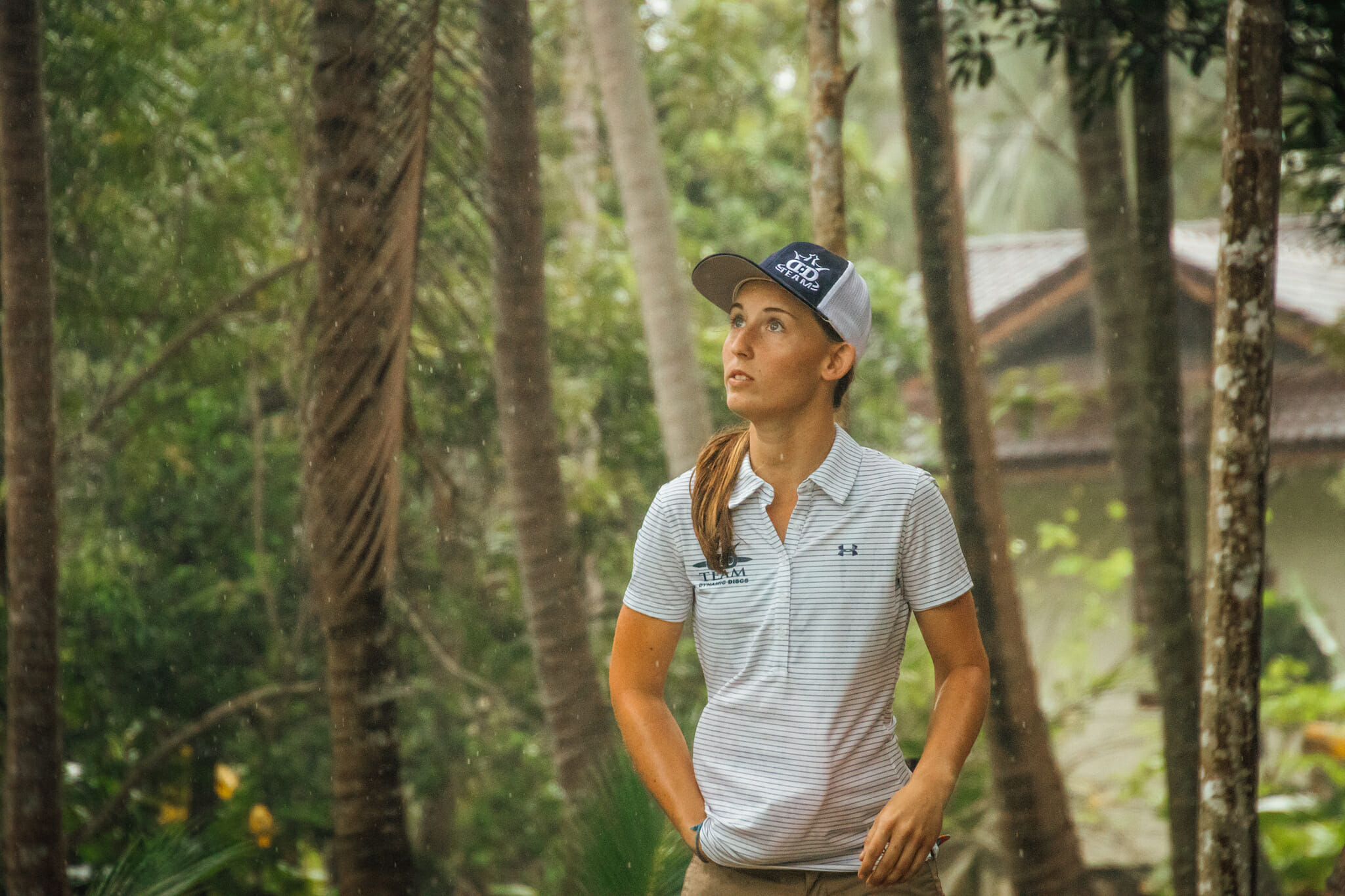 ---
920 is approximately the equivalent to a 1000 rating in the MPO field. ↩