From United States championships back home to Estonia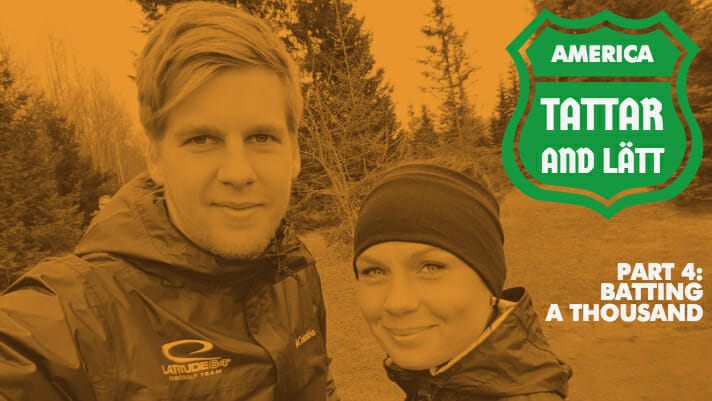 For those who didn't have the chance to read parts 1, 2, or 3 of this series, here are the basics:
Silver Lätt and Kristin Tattar are arguably the best Estonian disc golfers of their respective genders, and they're also a couple. The two traveled in the U.S. for five weeks, starting at the Disc Golf World Championships in Vermont, continuing on to the Delaware Disc Golf Challenge and USWDGC (Michigan), and ending at the USDGC in South Carolina. I checked in with them regularly to find out how they were feeling about their adventures on and off the course, and now, safely back home in Estonia, the two have filled me in on their final weeks in the U.S.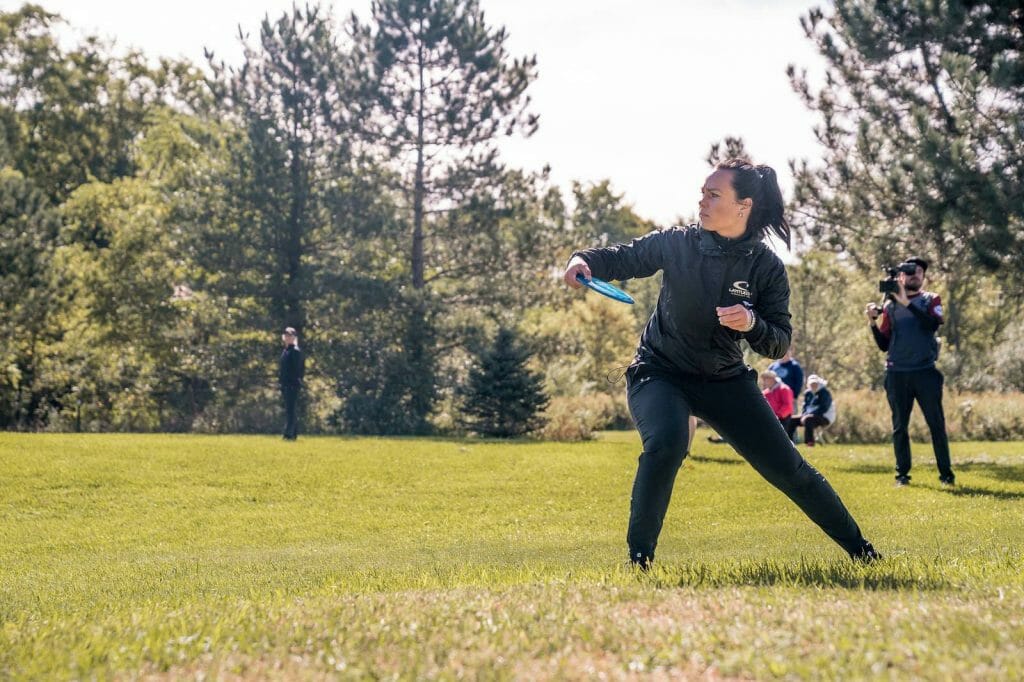 The USWDGC
Throughout the 10 hour drive from the Delaware Disc Golf Challenge to Lansing, Michigan where the United States Women's Disc Golf Championship was being held, Tattar was truly excited to reach her next destination.
"I had really high hopes for the USWDGC because I always had this vision that women's championships are similar to men's," she said.
But, like Paige Pierce and Vanessa Van Dyken, Tattar was less than thrilled with what she found when she arrived.
"It turned out we had to practice four different layouts and each of them had 21 baskets," she said. "Worth noting is the fact that we had to squeeze that into three days. That was a bit surprising to me. I'd prefer to play one or two layouts. Especially when I'm competing in a major."
Along with the number of courses being larger than her amount of practice days, Tattar also found that those courses weren't quite the caliber she'd expected for a major championship.
"I think most of the holes were too easy for pro women," Tattar said. "And I think one or two layouts with holes that have more challenge to them would be more appropriate."
Lätt, who caddied for Tattar, was a little more blunt with his criticism.
"There were three extra holes with the most ridiculous tee pads I have ever seen!" Lätt exclaimed. "They were slippery and way too short. Kristin plays much better when the course is longer, tighter, and tougher. She can focus and execute way better in those situations. These layouts they played were kind of silly for the female pro open division."
However, Tattar was quick to say that she "still enjoyed playing with all the women out there," and even hopes she can one day return to the area to play some of the courses' "longer layouts" that "seemed pretty awesome."
Regarding how she played, Tattar saw her fourth place effort as both a solid accomplishment and a catalyst for improvement.
"I had some really good shots but then I made mistakes in places where I shouldn't be making them," she mused. "I'm still happy to go home with fourth place; it just makes me work harder to be a better player."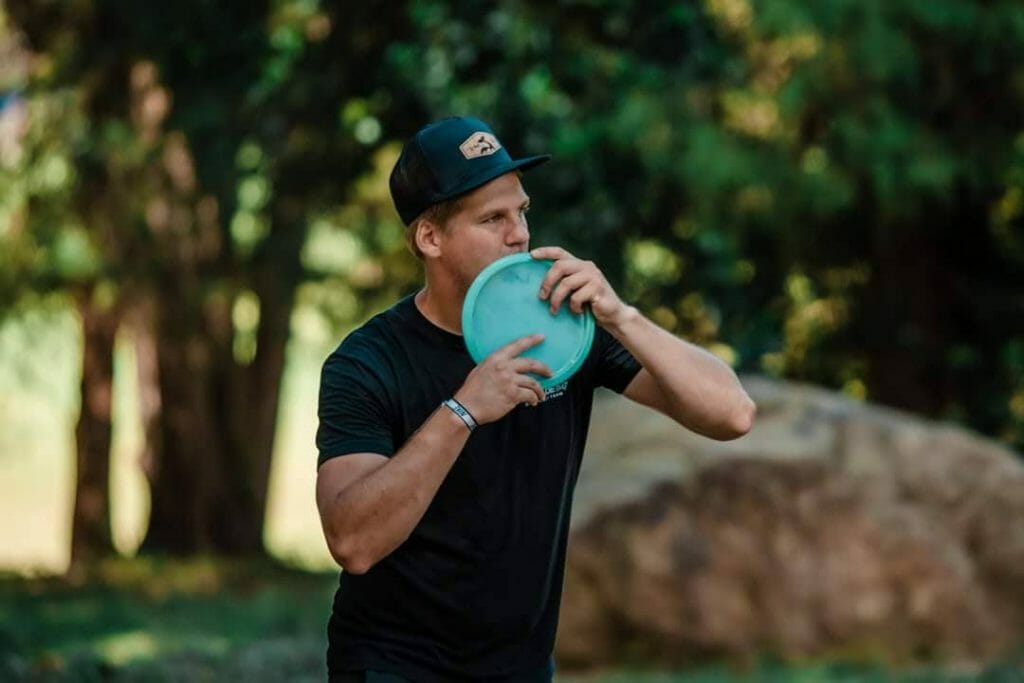 The USDGC
Two weeks after Tattar played in the USWDGC with Lätt as her loyal caddy, Lätt took on Winthrop Gold and its famous ropes with Tattar on bag duty. It was Lätt's third USDGC in a row, and it seems the event has lost none of its magic.
"USDGC is a really special event for me, and I hope to be back year after year," Lätt said. "In my opinion, it's the best-organized event in the world, so to be part of it is an honor and an accomplishment itself."
Lätt's USDGC this year was defined by two things: strong tee shots and poor putting.
"He was super awesome off the tee and I can't recall him making a single rethrow," observed Tattar.
Lätt was also "pretty satisfied" with his work outside putting range. Inside, however, was a different story.
"I was awful on the green," he said. "I missed everything, even from Circle 1."
Both UDisc Live stats and Tattar confirm Lätt's Circle 1 putting weren't on that week. His 79-percent through the tournaments' four rounds was tied for the 7th worst percentage in the 130-player field (the worst was 74-percent). Tattar said that she "had never seen him struggle so much on the green," which made him unable to "capitalize [on] all the good tee shots and approaches." Lätt believes the problem might have stemmed from the South Carolina heat making his sticky putters unwieldy, and plans to use harder putters there in the future.
Despite the putting woes, Lätt is still content with his performance. He finished tied for 42nd and averaged a 1015 rating over the four rounds.
"Overall I'm happy and hopefully that drama on the green won't happen again," he said.
And if it doesn't, he may be a player to watch out for at next year's USDGC because, as Tattar put it, "If you have his sidearm, then birdies [on Winthrop Gold] are easy."
Ratings Milestones
Thanks in part to their time in the States, both Lätt and Tattar reached their highest PDGA ratings ever after the October update — the coveted 1000 mark for Lätt and 936 for Tattar. Both were satisfied with the changes, with Lätt feeling a sense of accomplishment and Tattar thinking practically.
Lätt summed up reaching the 1000 milestone — which had been his 2017 goal — simply.
"Finally 1000," he said.
Tattar, on the other hand, gave an in-depth look into what aspects of ratings interest her as a professional disc golfer.
"Last year my goal was to get my rating over 900," said Tattar. "It wasn't to prove anything for anybody — it was for practical reasons. If you're higher rated then you have an advantage when you register for different events. At the beginning of last year, it was very difficult for me to have the chance to get into Konopiste for example. I had to just sit and wait until everybody signed up. Then I had my fingers crossed that these 12 spots wouldn't fill up and I would be the quickest one to get into one of the two spots that were left. Once I got my rating up to 900, I didn't have to worry about things like this. So after I reached that point, I didn't really have another goal…I'm just happy to see my rating move towards its true level right now."
Tattar's comment about her rating's "true level" refers to the issue of generally errantly-low Estonian ratings discussed in part 1 of this series.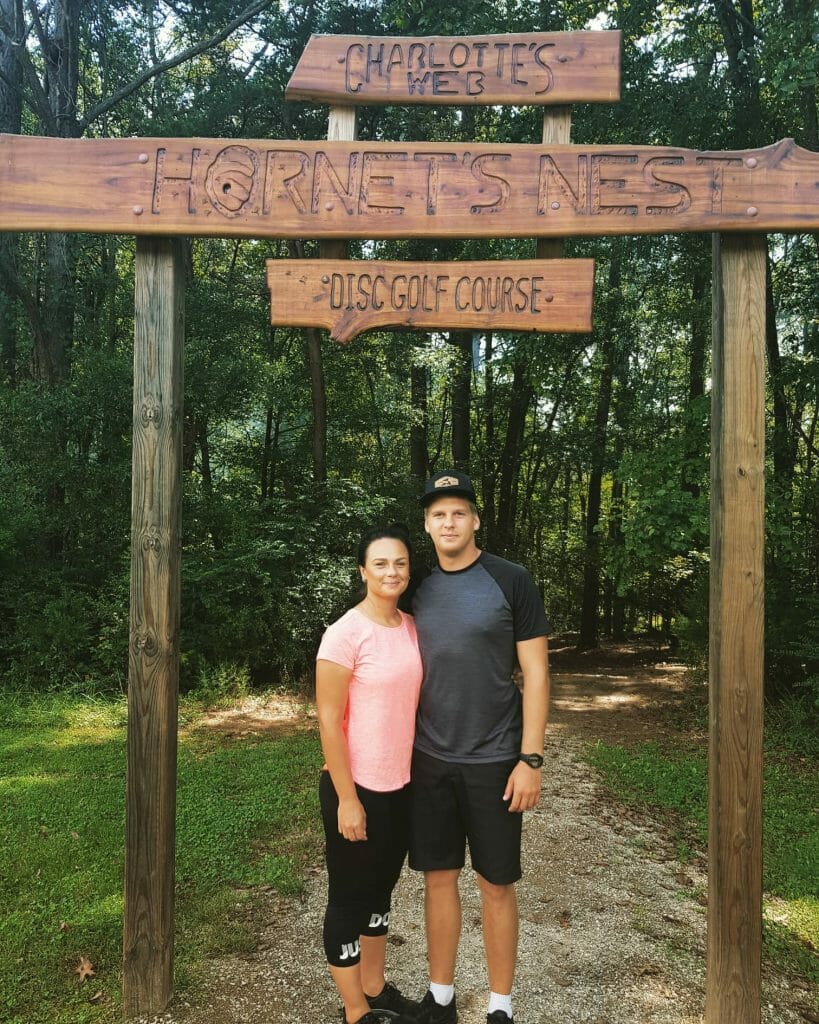 Kickin' It in Rock Hill and Charlotte
With a week between the USWDGC and USDGC, the couple took some time to explore the Rock Hill area, which is about 30 miles south of Charlotte, North Carolina. Along with chowing down at various U.S. chain restaurants like Olive Garden (their favorite), Texas Roadhouse, Mellow Mushroom, and Buffalo Wild Wings, "introduc[ing] the Premium Outlets to other Estonians," and playing some Charlotte courses, the two also toured Bank of America Stadium, home of the Carolina Panthers NFL team.
"It is amazing to see that sports is so big here in the States," Tattar said. "I can't really relate to the feeling of having a stadium like this as your own home stadium. You would never see anything even close to that here in Estonia."
Will They "Do America" Again?
Thinking on their trip as a whole, the couple thought their five-week stint in the U.S. was "definitely worth it" even if financial considerations make them unsure of when they'll be able to repeat it.
"We would love to go back next season and will hopefully find some sponsors…who could help us a bit," said Tattar
So, any takers?