Previewing Paul Ulibarri's history at Smuggs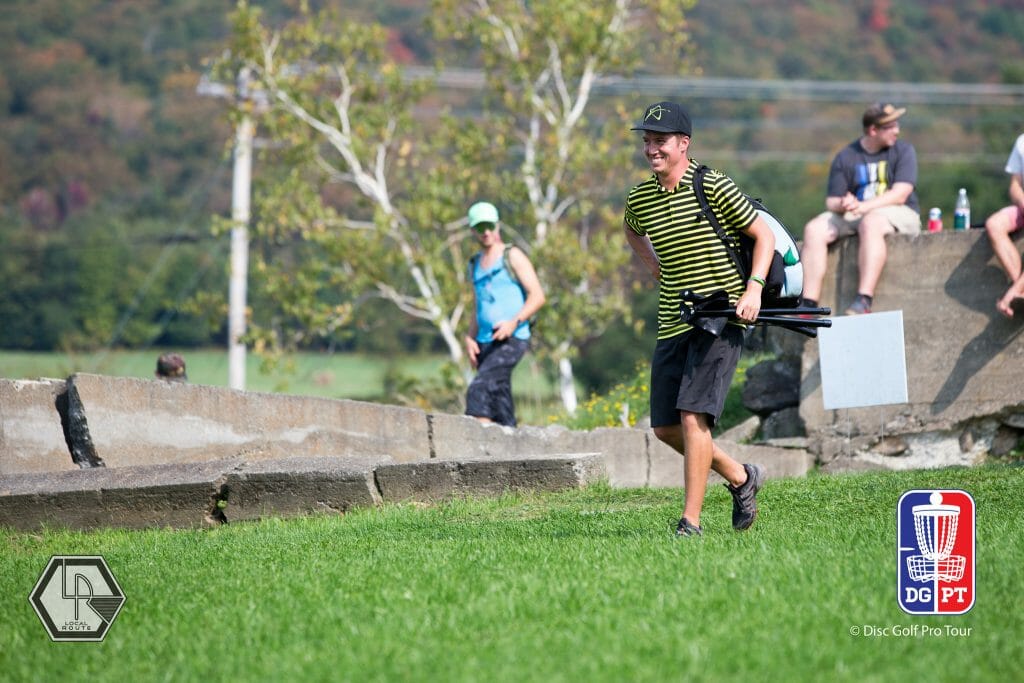 'Your favorite golfer's favorite golfer.'
That's one of the myriad ways to describe Paul Ulibarri. 'Uli,' as he's known by most, is one of those guys who play the game 'the right way.' He competes with an old school style that is still very effective in today's game. Regularly competing in more tournaments than almost anyone else on the pro circuit, he is the living embodiment of what is often known as a road warrior. And while he said earlier this season he would back off from his constant tour schedule, at 31 events played through the end of August, he's more or less on pace to play the same amount he has the last two seasons. 
When looking up his history and stats it is easy to find almost every important tournament played over the last decade. Recognizable to many fans from the various lead cards he's made over the past few seasons, as well as the informative and entertaining post-production commentary cameos he has provided for Jomez Productions.
One tournament he has been very familiar with has been the Green Mountain Championship held at Smugglers' Notch Resort in Jeffersonville, Vermont — this year the same venue hosts the PDGA Professional World Championship. Ulibarri has played there at the GMC each of the past three seasons. Last year he placed 5th, and in 2015 and 2016 he made the podium, placing 3rd both years. He has averaged 1039-rated golf in the 11 rounds played between the Brewster Ridge and Fox Run Meadows courses.
His 1027 player rating may not qualify him as a dark horse to win Worlds for many, however, the last seven world champions have all been rated 1039 or higher. In 2010, Eric McCabe won the world championship rated at 1024, Ulibarri placed second that year. The last Pro Worlds event in which Ulibarri's round average was above 1039 was in 2014 when he made the Final 9 in Oregon, finishing fourth on the strength of 1054-rated golf over the week. 
The Arizonan seems to only be a couple step-putts and lucky breaks away from winning a big event. He is definitely due, having only one Open division win at a PDGA National Tour or Major event in his career. The one win was the Brent Hambrick Memorial Open, part of the NT series, in June 2011. He has finished in the top five at countless high-level tournaments, and he won the 2006 PDGA Amateur Disc Golf World Championship.
For Ulibarri, winning this week would change his career, and all of us following along would get the bonus of watching him on the lead card, and maybe even the added benefit of more of his masterful commentary. Join in with your (other) favorite pro and root for their favorite this week, especially when he's the underdog.