Day two at the MVP Open sees improved scoring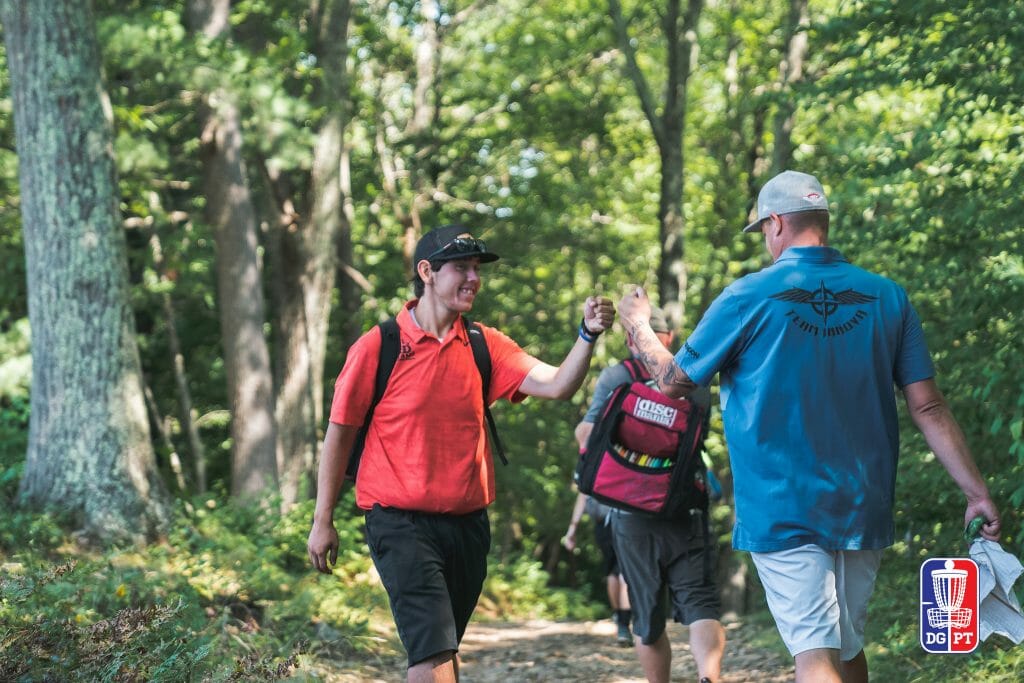 LEICESTER, Ma. — After the first round at the MVP Open at Maple Hill, players were walking off the course looking like they had been through something and come out the other side, not necessarily different but definitely like what they had expected to happen, had not happened.
After the second round, spirits were markedly improved and the entire atmosphere was a little looser, a little more optimistic. The apparent shock of the first tournament round at Maple Hill had worn off and the competitors seemed a little more relaxed, a little more comfortable. The scores reflect that in the number of players who finished their second round under par — Ricky Wysocki's 1108-rated, 13-under par 46 round chief among them.
I try to repeat my experiment from yesterday. A simple question, "how'd it go?"
Paige Bjerkaas was pretty straightforward, saying, "better than yesterday." She's right. Bjerkaas shot her way into second place, three strokes behind Sarah Hokom and four strokes ahead of Rebecca Cox who had a stellar round as well.
Lisa Fajkus, who is in fourth after round two told me that she felt she played well, also better than yesterday. "I had a couple OBs," she said. "Take those away and I shot an even more clean round than I did already."
The Open division players seem less high strung as they warm up. A.J. Risley, for one, is definitely pumped about his group.
"11/10 he says. Is that allowed? I think we have the best card, to be honest," he answers. I see him after the round and he is feeling pretty decent about his day after the round.
Joey Antosca, a player local to me, and a guy to keep your eye on over the next couple years was also feeling much more positive today than yesterday
"I took a six on 18 but overall not bad," he said. "Three strokes better than yesterday so it I cleaned that up it could've been better."
While most were feeling better about how they did with their second crack at the course, there are plenty who are still feeling a bit beguiled by the course. Austin Hannum is one of those players.
As I asked him how he was feeling about his day on the course, he paused, sighing and I feel like I asked the wrong person.
"I had a rough day, just didn't execute," he says after the pause. "I think I'm still in the mix."
"In the mix." A phrase I've heard many variants on when players are describing their rounds. The most oft-repeated variant being something like, "I was in the rough over there and had too (insert utility shot) just so I could lay up for a putt."
The course is still doing its thing: showing the players exactly what they need to do, it just comes down to execution. On day two, many executed better but some are still in 'take what you can get' mode. By the time the final day starts, I suspect that we will see the same sort of excited tension we saw before round one, combined with the improved scoring from round two. Familiarity breeds birdies.