Because you can't always get what you want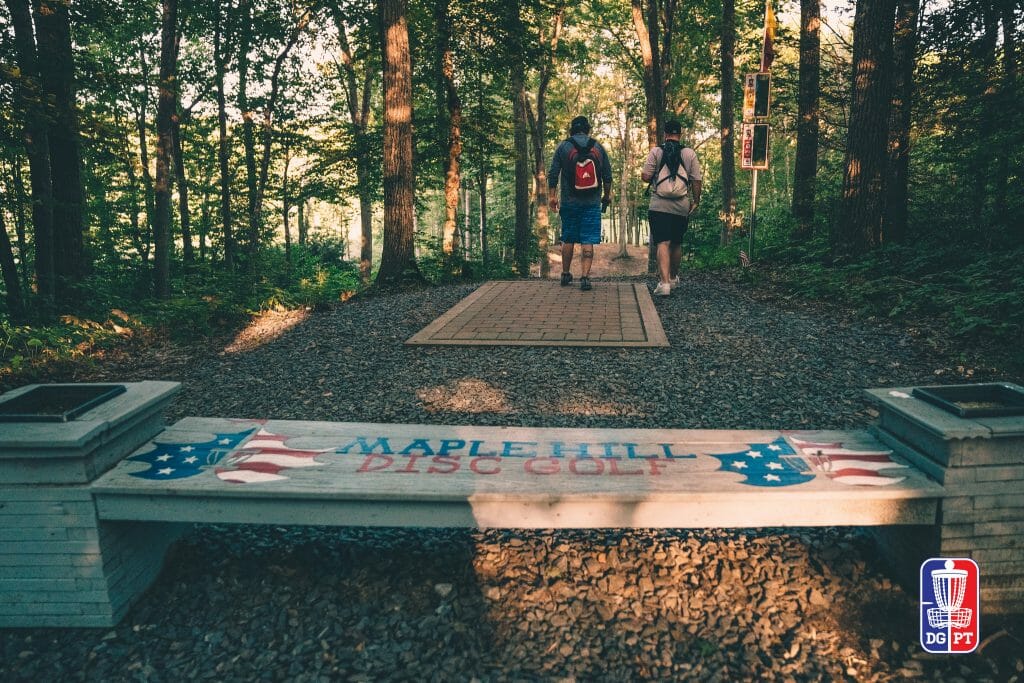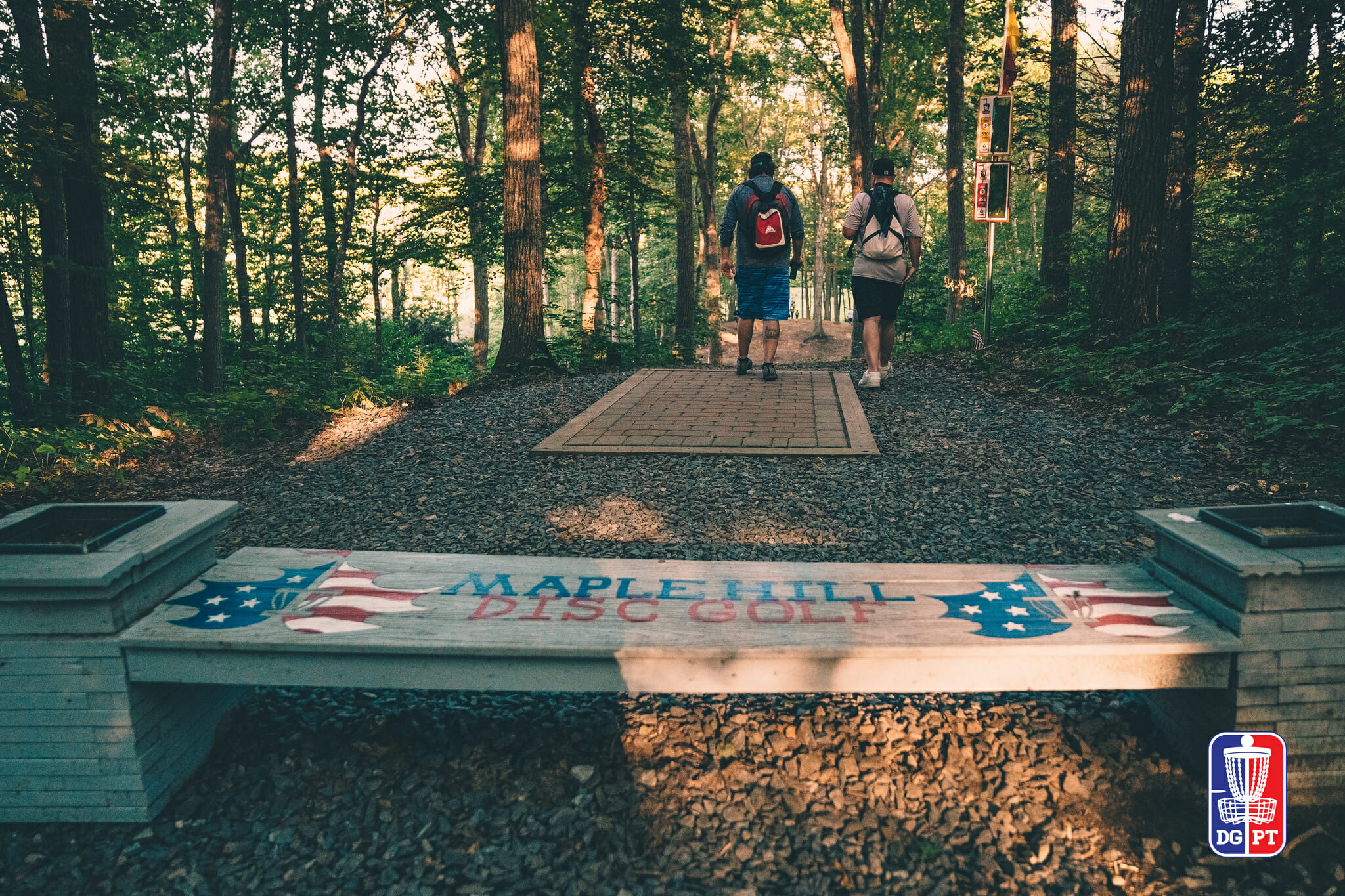 LEICESTER, MA. — Nikko Locastro is currently leading the Open division pack after day one of three at the MVP Open at Maple Hill with an 8-under par 51 score. Behind him, there's a six-player logjam all knotted at 6-under par 53, and then scores begin to separate rather dramatically. The 157 player Open field sports only 30 players under par. In the Open Women's Division, Paige Pierce and Sarah Hokom are tied at 2-under par 59, and then scores similarly drop off.
After a season of historically hot rounds, seeing scores of 8-under and 2-under leading their respective divisions feels a bit strange. Wasn't there just some rousing talk about shrinking the basket to make the sport a little tougher?
What gives — I wonder?
In my wanderings around Maple Hill, which included milling about the 18th green, I asked every player who looked up for talking the same simple question, with the aforementioned context in mind: "so, how'd your round go?"
Nearly everyone I ask tells me some variation on the theme that they could have played better, but they're fine with walking out of round one with their tournament chances intact.
I catch up with A.J. Risley and Kona Panis up on the hill where the teepads for holes 11 and 13 abut one another. I ask them how their day is going. Both shrug and smile, "can't complain out here."
Paige Pierce is taking pictures with Alyssa Van Lanen. Her answer to the question? "Mostly good," she says. Remember, she is tied for first going into round two.
Jordan Castro tells me, before challenging the water carry and narrow green on the 14th, that the course put his nerves to the test in a big way.
"The front nine was 'struggle bus,'" he reflects. "On the back nine I just wanted to get my pars and get out of there. The front is just super tough, it reminds me of a gauntlet. I threw two good shots on hole 1, and my fourth skipped OB and I took a six. Most of the day I just kind of played conservative. I got a couple birdies here and there. I stepped up to hole 9 and grip locked real bad and took a seven, that was rough."
In line for a hot dog near 18's island green, I find myself standing behind Paul Ulibarri, and repeating my refrain. He gives a half grimace, see-sawing his hands, and says, "meh, not bad, not great. That's what sort of course this is. I finished 3-down and the leader is 6-under." And that was before Locastro bumped the lead up two more.
When I catch up with Brian Earhart — lefty extraordinaire and occasional Ultiworld Disc Golf contributor — he sums it up concisely. He tells me that playing this course is a uniquely challenging experience. I tell him that it seems like every pro I've talked to has said the same thing today. He, like everyone else, smiles and shrugs before saying, "it's crazy because the holes are right there."
And that's certainly true — every time you step to the tee, the chance to score is right there, you just need nearly everything to go right to make it happen. At the very least, not one single player at the MVP Open should feel like they were the only ones who left strokes out there, just ask anyone you see how their round went.