What's new with one of the toughest tracks on tour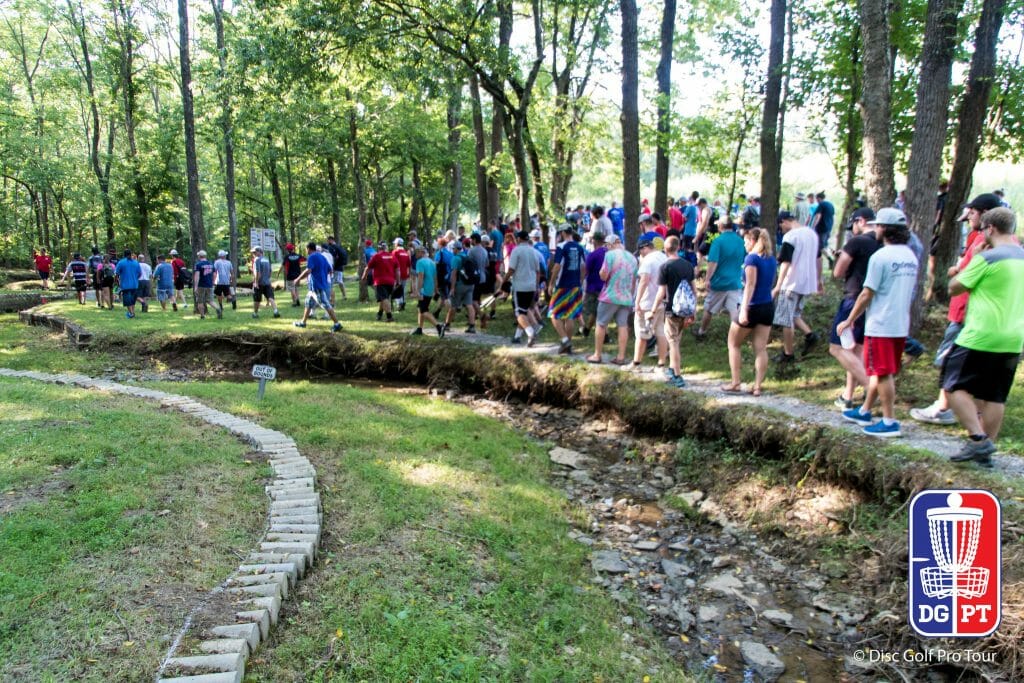 Idlewild made its debut on the pro-touring scene just under one year ago on the Disc Golf Pro Tour.
The heavily wooded track just south of Cincinnati, Ohio, set in the rolling hills of Northern Kentucky, brought something of an anomaly. The course played extremely hard to par with just 15 Open players finishing better than even after three rounds. But after a few adjustments to the layout, expect a slight uptick in those numbers.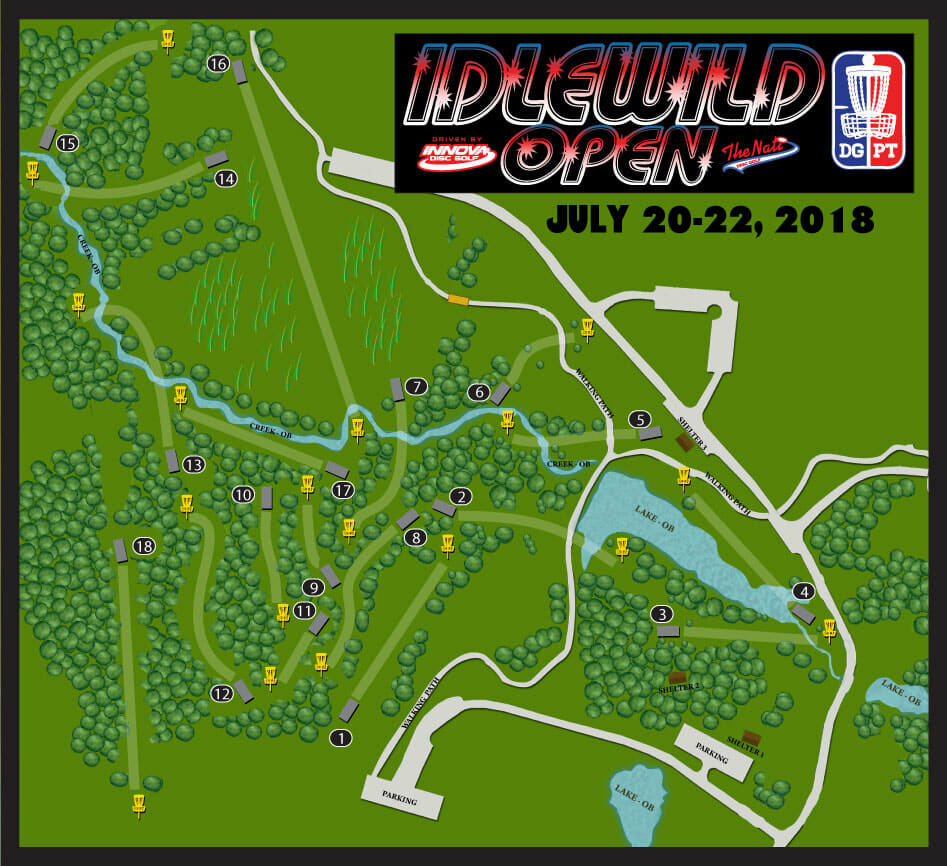 Idlewild – (Friday through Sunday): 18 Holes, Open: Par 67, 9,052 feet; Open Women: Par 66, 8,825 feet – PDGA Hall of Famer Fred Salaz designed the course in 2000 with Bob Herbert. James Conrad and Paige Pierce took home wins in the inaugural Idlewild Open last season.
Five significant changes to the course were made ahead of the 2018 Idlewild Open:
Hole 4 – shortened from 504 feet (both divisions) to 442 feet for Open and 334 feet for Open Women; changed from a par 4 to a par 3 (both divisions)

Hole 5 – alternate teepad added for Open Women, measures 426 feet; changed from a par 4 to a par 3 (Open Women only)

Hole 8 – changed from a par 4 to a par 5 (both divisions)

Hole 13 – the "Y" tree will no longer play as a double mandatory

Hole 17 – changed from a par 3 to a par 4 (both divisions)
All of these adjustments are excellent and should make the course play fairer. For example, last year when hole 17 was a par 3, it averaged 3.93 strokes for the weekend; there were only six birdie 2s (2%) against 31% pars, 44% bogeys, and 22% double bogeys+ (66% of the field scored over par). If scoring remains consistent this year, the under/even/over percentages become 33% under/44% even/22% over.1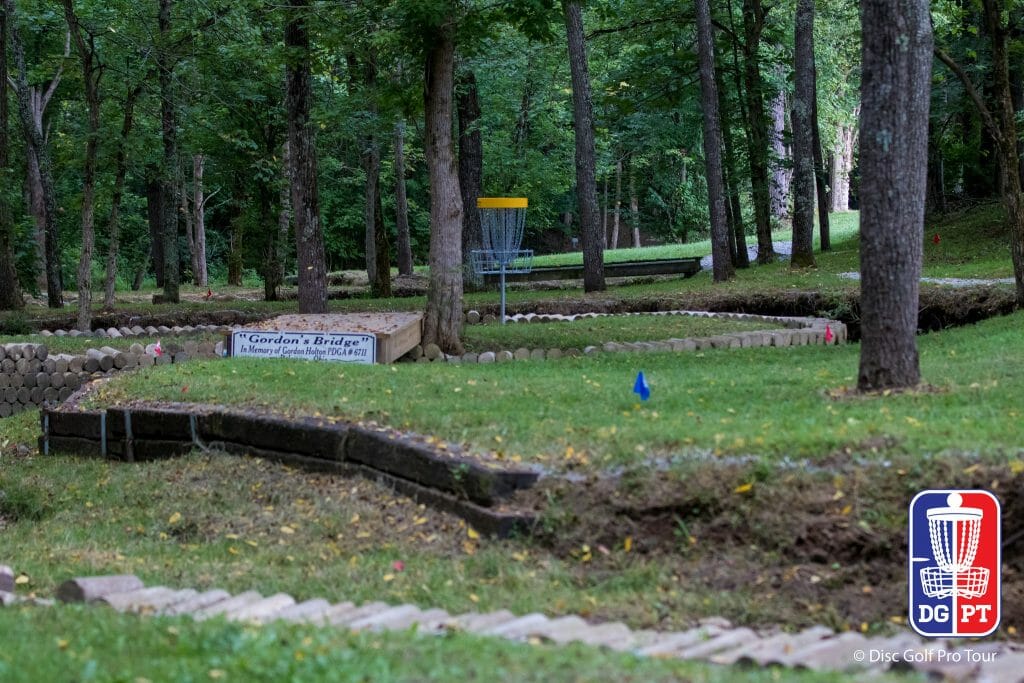 Hole 17 is one of the most beautiful and unique holes on tour. A short par 4, it measures in at 418 feet with an O.B. creek snaking its way through the narrow, tree-studded fairway. Players can pick their peninsula off the tee before running the island green for birdie or opt to play aggressively for the eagle and attempt the line Paul Ulibarri took in the first round last year. This hole offers dramatic risk-reward potential for players hoping to make a late move on Sunday if the scoring is close.
Hole 13 ranked as the most difficult to par on average in each of the three rounds for the Open division, and in the third round for the Open Women division last year. It racked up 104 total penalty strokes through three rounds of Open division play (there were 89 players in the first round, 88 and then 87 in the next two). Besides the "Y" tree double mandatory off the tee, this hole also has an O.B. creek along its left side, which circles the small green. UDisc Live statistics for the hole do not indicate where exactly penalty strokes occur, but with the removal of the mandatory tree, expect this hole to be ever so slightly less punitive this weekend.
The adjustments to tee location and total hole distance on holes 4 and 5 should be a most welcome move. For the Open field, at just over 500 feet hole 4 was a relatively short par 4 and it never really provided the kind of risk-reward calculus that really challenged players, despite the elevated pin. And for the Open Women, there was almost no incentive to do anything other than play it as straightforwardly as possible for an easy birdie or par depending on one's distance off the tee. In other words, a couple 75-percent power throws and either a short layup or a long putt, which meant little to no scoring separation and rather uneventful golf. The changes on both holes fit squarely within the DGPT's mission to adjust layouts for the Open Women's division so as to incite more competitive play.
For more analysis in this vein, be sure to check out View from the Top, published Thursday following PDGA Major, NT, and DGPT tournaments.
---
Crazy stat similarity: when hole 8 was a par 4, it averaged 4.99 strokes for the weekend; there were only six birdie 3s (2%) against 32% pars, 44% bogeys, and 21% double bogeys+ (65% of the field scored over par). If scoring remains consistent this year, the under/even/over percentages become 34% under/44% even/21% over. These numbers are virtually identical to the numbers for hole 17. ↩