The changes will affect Ledgestone and the Vibram Open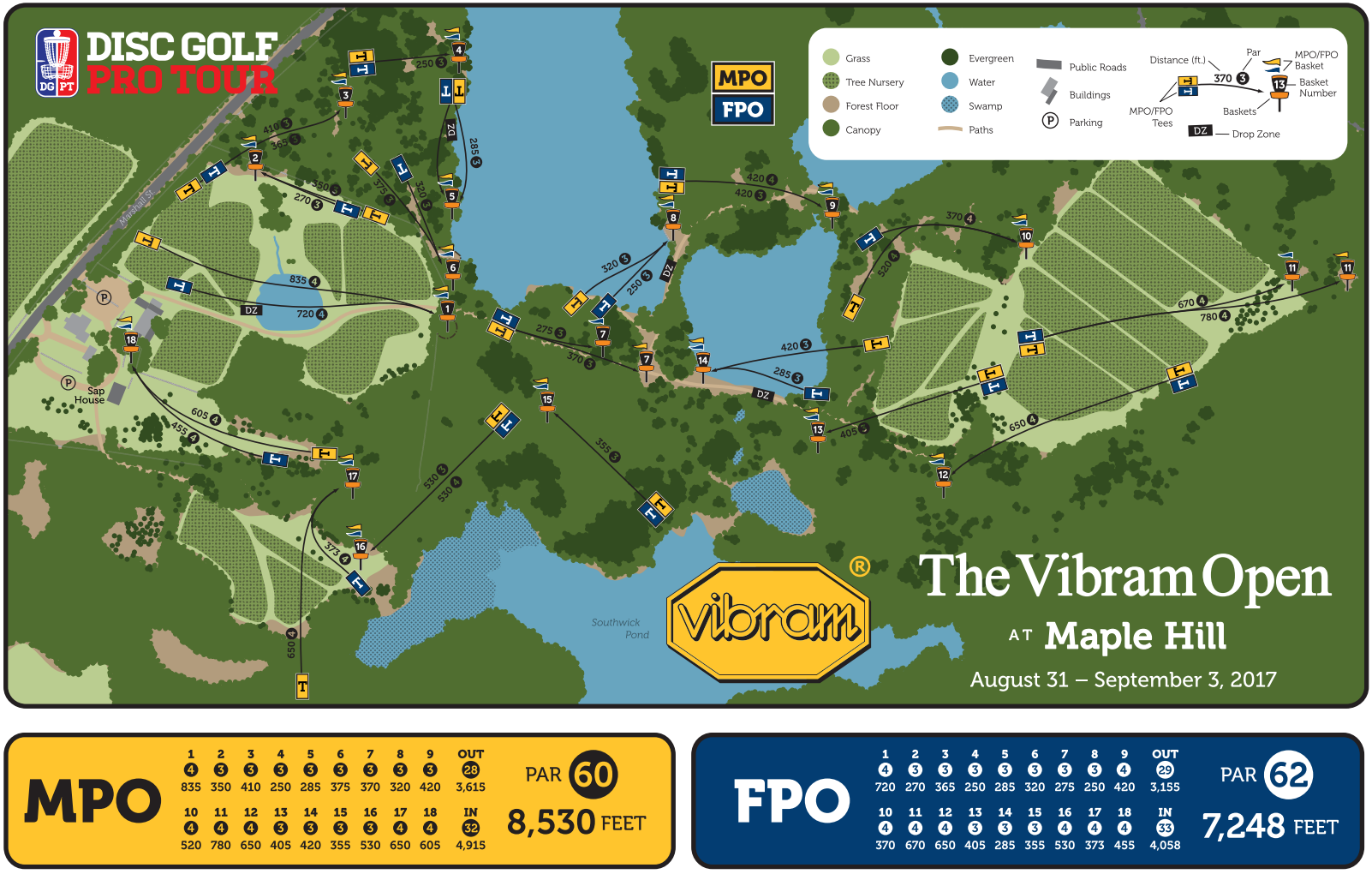 In an article published this morning, the Disc Golf Pro Tour announced its decision to adjust the layout and courses played by the Women's Open division at two of its marquee events. At the Ledgestone Insurance Open, the Women's Open field will play on alternating days at Northwood Park and Sunset Hills—while the Men's Open division plays each day at the Eureka Lake Temp Course—and the Vibram Open will feature ten holes that are distinct from the gold layout played by the Men's Open division.
"I chose not to have them play Lake Eureka because it is a black level course with multiple long distance shots over water," Ledgestone Tournament Director Nate Heinold said. "I felt like my FPO turnout would be higher by having them play courses more suitable to their driving distance. Lake Eureka's distance and high winds wouldn't be any fun for the women to play."
Heinold went on to explain that both the Northwood Park and Sunset Hills courses offer challenge and variety and are familiar to the Women's Open division, having been played in past iterations of the event.
The changes to the gold layout at the Vibram Open's Maple Hill course will double the number of changes from last year in creating a "blue" layout for Women's Open. Notably, the tour utilized statistics provided by UDisc to assess how the Women's Open field played last year's layout to make adjustments for 2017. Specifically, the tour adjusted some teepads and pin locations in an attempt to provide players the prospect for more scoring opportunities with attackable greens.
According to the tour, the changes to both events should help address issues of unreachable greens and begin testing women's abilities in the same way that courses test men's abilities. Additionally, the tour sought approval from top women's players about the changes to both events.
The Ledgestone Insurance Open kicks off the second half of the tour's schedule on August 3rd, and the Vibram Open begins play on August 31st.