Three battle for final two podium places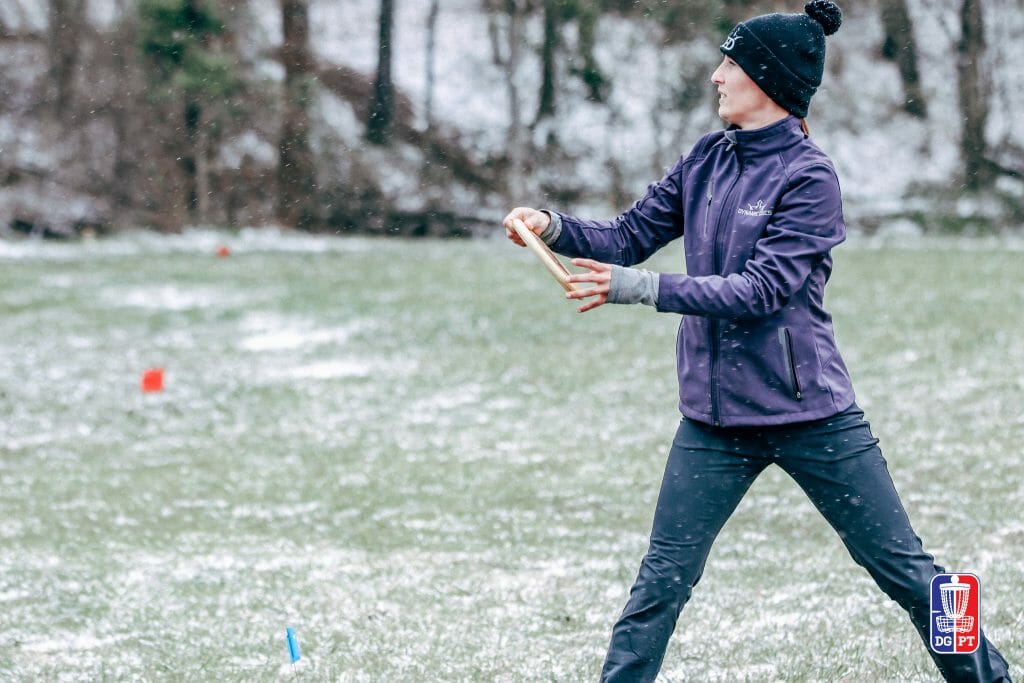 After a blistering 1025-rated opening round that set a new course record, and quality second round in challenging conditions, Paige Pierce's hold on the lead at the Jonesboro Open was never really up for grabs during Sunday's final round. But the battle for second place was a different story.
The win was Pierce's second consecutive Jonesboro Open title in as many years and she wasn't in the mood to leave anything to chance. On another frosty morning in the Natural State, Pierce's 2-under par 64 pushed her lead, finishing with a 10-under par 188 total and an impressive 10 stroke final advantage.
"Finish the tournament strong," said Pierce of her strategy. "I was really just trying to go out there and get some birdies." Many of those birdies were the result of an improved putting stroke, like this one from 27 feet one hole 1 to start the final round: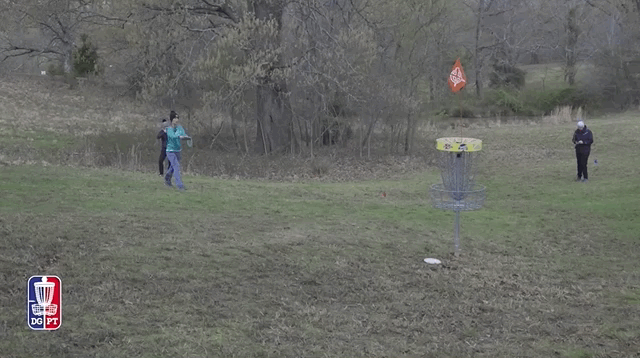 While Pierce had the win wrapped up, the battle for second lasted through the final hole. After being bumped from lead card for the final round, Madison Walker responded accordingly and tied Pierce for the hot round with a 972-rated 2-under par 64. Chasing down the position she relinquished on a snowy Saturday, Walker continued to rely on her putter and stuck to her game plan.
However, she wouldn't have been able to tell you if she was jumping up the leaderboard. The Floridian was too busy tracking her card's UDisc Live stats to bother keeping tabs on her own score. "I'm the type to not really ever check my score," Walker said.
Then what explains the birdie opportunities Walker gave herself on the 8,607-foot Disc Side of Heaven track? "I play pretty aggressively," she said. While she may not have known it, Walker's aggressiveness was moving her back up the leaderboard.
From the lead card, Jennifer Allen was also playing some of her best golf. Allen carded six birdies between holes 8 and 17 pushing her round to 3-under par and giving her a three-stroke hold on second going into the treacherous 818 par 5 18th. An always dangerous Sarah Hokom was tied with Walker in third place, three strokes behind Allen.
From the chase card, Walker teed first and found the fairway before her approach left her in some shule with about 250-feet left to the pin. She could not have played her second approach better from the rough, parking it within 10 feet of the basket for an easy birdie four. Just a couple hundred feet behind Walker, the lead card was on the tee.
We'll let Allen tell it.
"It could not have been any worse," she said after the round, able to laugh at her unfortunate break. "My plan was to throw it in the middle, play it safe. I had been playing the hole well and never hit a tree [off the tee]. So I wasn't expecting that to happen." Allen's early release missed the gap down the fairway, finding the left side foliage and OB at the bottom of the valley.
Her pitch out still left a tricky uphill approach. A low fourth shot and another tree hit on the fifth had Allen needing a stellar attack on the peninsula green to salvage a double-bogey and a share of second place. She executed perfectly.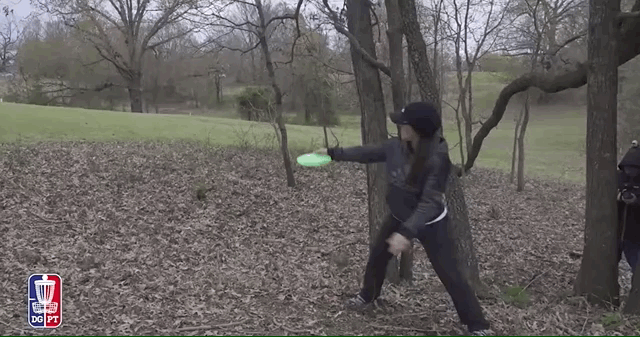 "I couldn't have thrown that shot any better to save the seven," Allen said. "I'm proud of myself, I didn't get mad. I made the best of it."
With Allen's double-bogey and Hokom's par, Walker and Allen finished tied for second at even-par 198 for the tournament, while Hokom settled in fourth at 1-over par 199.
It was a surprise for Walker when Zach Melton informed her she may still have a shot at second on the walk up to the 18th green. After the round, it was clear where she found her success.
"I want to be the best putter in the women's division," Walker said. "It was my goal to stay in first place for circle 1 putting percentage all [tournament]." She did just that, connecting on 91-percent of her circle 1 attempts.
"I started using a routine [after my injury]," Walker explained. "I think it's been really helpful in calming my mind."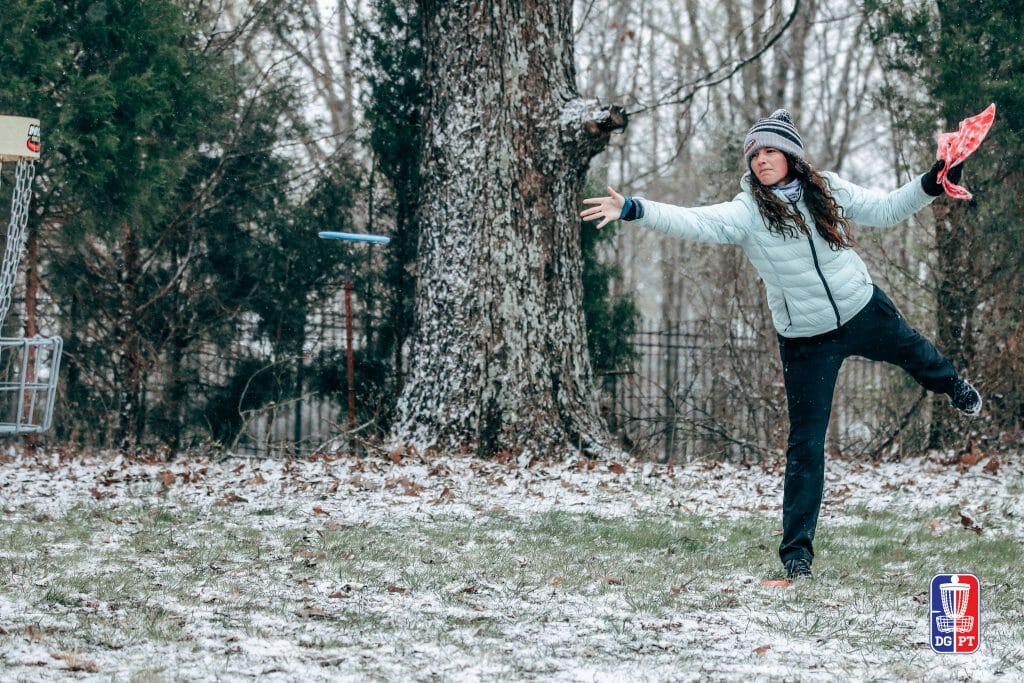 Elsewhere in the field, Discraft-sponsored Christina Linthicum completed a solid showing to finish seventh, shooting above her rating each round. That finish tied her best ever performance at the Disc Golf Pro Tour event — she finished seventh at last year's Nick Hyde Memorial. She even had a first for her.
"I'm usually a pretty conservative player…but last day I went for it," Linthicum said. "I made my first tournament outside the circle jump putt." It was a 66-footer on hole 3.
Expect to see Linthicum a bit more on tour this season. She'll be at some of Texas' bigger tournaments, Glass Blown Open, and perhaps a couple more outside of Texas. In particular, she's eyeing the United States Women's Disc Golf Championship in Lansing, Michigan.
The pro-touring scene rolls on to Emporia, Kansas for the Glass Blown Open on April 26th, which serves as the second PDGA National Tour stop of the season.