Swedish team signs a foursome of pros to make up for offseason departures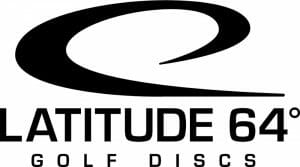 With the offseason winding down Swedish manufacturer Latitude 64 renamed its four levels of professional sponsorship, and in the process promoted a number of team members and made a series of additions. Devan Owens and Bobby Musick move to the Gold Team joining Ricky Wysocki, Dave Feldberg and JohnE McCray at the company's highest level of sponsorship.
Owens completed 2017 on a high note with a 10th place finish at the United States Disc Golf Championship and a fourth place finish at the PDGA National Tour finale, the Disc Golf Hall of Fame Classic. He also recorded a fifth place finish at the PDGA Professional World Championship in June.
Musick notched his best high-level event finish of 2017 at the PDGA National Tour series opener, the Gentlemen's Club Challenge, where he finished eighth. The moves were just two in a series of shake-ups that altered the look of the roster.
Emerson Keith was promoted to the Pro Team after competing in a whopping 71 PDGA-sanctioned events in 2017. He appears to be well on his way to reaching that mark again, having already played five events in 2018.
Mike Conlee, Dylan Horst, and Joonas Kuitunen were added to the Tour Team. Conlee, in just his second year as a professional, qualified for the Disc Golf Pro Tour Championship after competing in all nine of the circuit's events. Horst, who is now entering his sixth year as a pro, spent the majority of last season competing regionally around the mid-Atlantic states, where he rarely finished outside the top five. Kuitunen finished fourth at the Kyy Open on the European Pro Tour and 19th at the European Open last season.
Ryan Nyc was also added to the roster, but does not yet appear on the team website. The Illinois-based thrower turned pro in October after competing in both the United States Amateur Championship and the PDGA Amateur World Championship, where he finished third and 21st, respectively.
The additions come after the departures of Cameron Colglazier, Matt Orum, Matt Dollar, Chris Clemons, Garrett Gurthie, Gavin Rathbun, Michael Moulton, and Chris Addiego during the offseason.
Kristin Tattar, Estonia's highest rated woman, was promoted to the Tour Team. Tattar competed for the first time in the United States last season, when she finished seventh in the United States Women's Disc Golf Championship in Johnson City, Tennessee. The move makes Tattar Latitude 64's top sponsored women's player.
Rebecca Cox, who announced her move to Latitude 64 in December, will feature on the Core Team in 2018.
Latitude 64's four levels of professional sponsorship were formerly termed "Generals," "Majors," "Lieutenants" and "Soldiers."