Geisinger, Bell, Allen, Todd snag Ws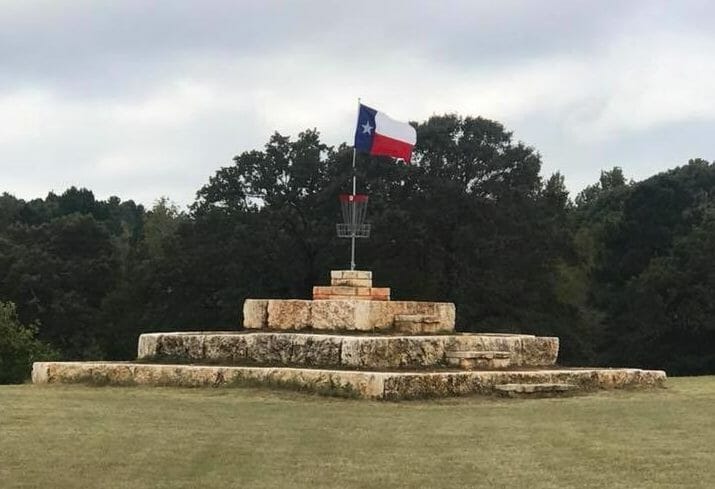 While most of the top pros were battling it out at the Disc Golf Pro Tour Championship in Jacksonville, Florida, a few kicked it at local A-Tiers.
Bradley Williams picked up his fourth win in six events this season, taking down the Piney Woods Open in Tyler, Texas. Williams finished the weekend with an 18-under par 170, but that wasn't his only performance: He also placed second in a one-round challenge at Hickory and won a Flex Start Friday at The ROC. Between the three events this weekend Williams netted $2,305, just shy of Simon Lizotte and Paul McBeth's haul at the DGPT finals.
Kevin Jones, who burst onto the scene at USDGC, took second place at Piney Woods, making for his best finish at an A-Tier in 2017. Jones finished the weekend with a 16-under par 172, while Chris Harris took third place honors by shooting a 15-under par 173. Jennifer Allen picked up her fourth A-Tier win of the year by shooting a 15-over par 203, and Stephanie Vincent took second place with a 26-over par 214.
Matt Bell took his second win of the season at the 2017 Norcal Series Championships in Penn Valley, California, using a 1060-rated final round to give him a five-stroke victory and a 16-under par 146. Chris Shotwell took second with an 11-under par 151, with Andrew Bailey taking third place after finishing the tournament with a 6-under par 156. David Madruga, Nick Newton, and Mike Loya tied for fourth place after shooting 1-under par 161s. Lesli Todd picked up her second A-Tier win of the season by throwing a 6-under par 156, and Ellen Widboom took second place after a 2-under par 160.
Up north, the Everyday Fall Open took place in Inver Grove Heights, Minnesota. Alex Geisinger came into the tournament with the highest rating and did not disappoint, picking up his 10th win of the season. The big-armed Innova pro finished the tournament with a score of 13-under par 122. Tommy Locke took second place with a 9-under par 126, while Noah Meintsma finished in third place after shooting a 7-under par 128.
Zackeriath Johnson played through to the quarterfinals of the Disc Golf Pro Tour Championship, where he fell one stroke short of being a potential Cinderella story. He then took a 12-hour journey north to the Moss Hill Invitational in Versailles, Kentucky. On limited sleep, Johnson managed to shoot the course record the first round, which allowed him to "hit the cruise control and ride it out to a victory," he said according to a Facebook post. Johnson finished the tournament with an 11-over par 119 per current PDGA scores, which are currently set to a traditional par of 54 and may not be accurate. Paul Oman took second place after shooting a 16-over par 124, while Matthew Blakely and Dutch Napier tied for third place with 25-over par 133s.