Dan Hastings also joins the company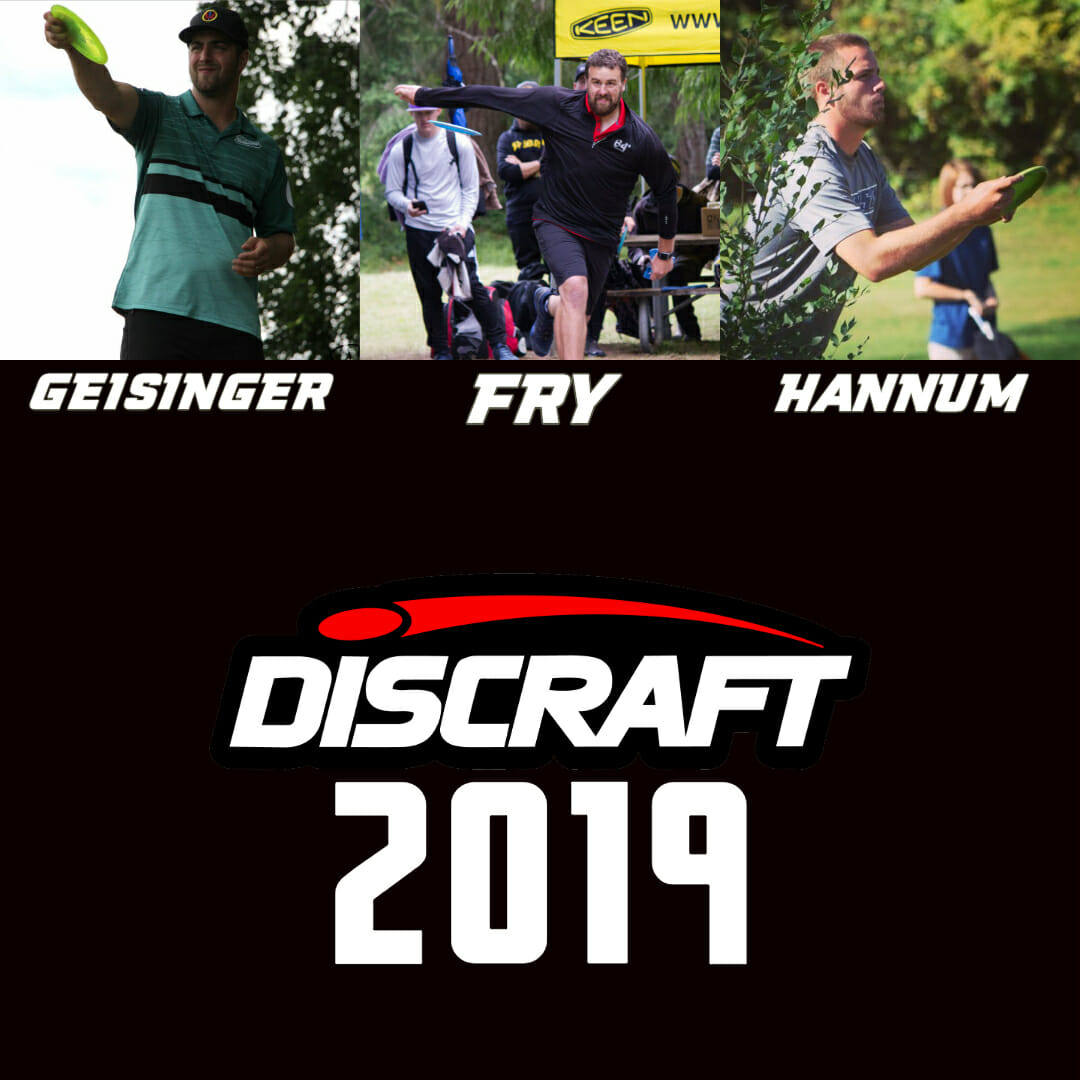 Among the flurry of team news at the first of the year, Discraft added another group of 1000+ rated MPO players.
Alex Geisinger announced his signing to the Michigan manufacturer a week ago on social media, and Chandler Fry and Austin Hannum followed suit today.
Geisinger, 1015-rated, comes from Innova; Fry, 1022, moves from Latitude 64; and Hannum, 1016, was formerly with Prodiscus.
Dan Hastings, a formidable 1015-rated player from North Carolina, also signed a contract with Discraft. Hastings previously threw Prodigy.