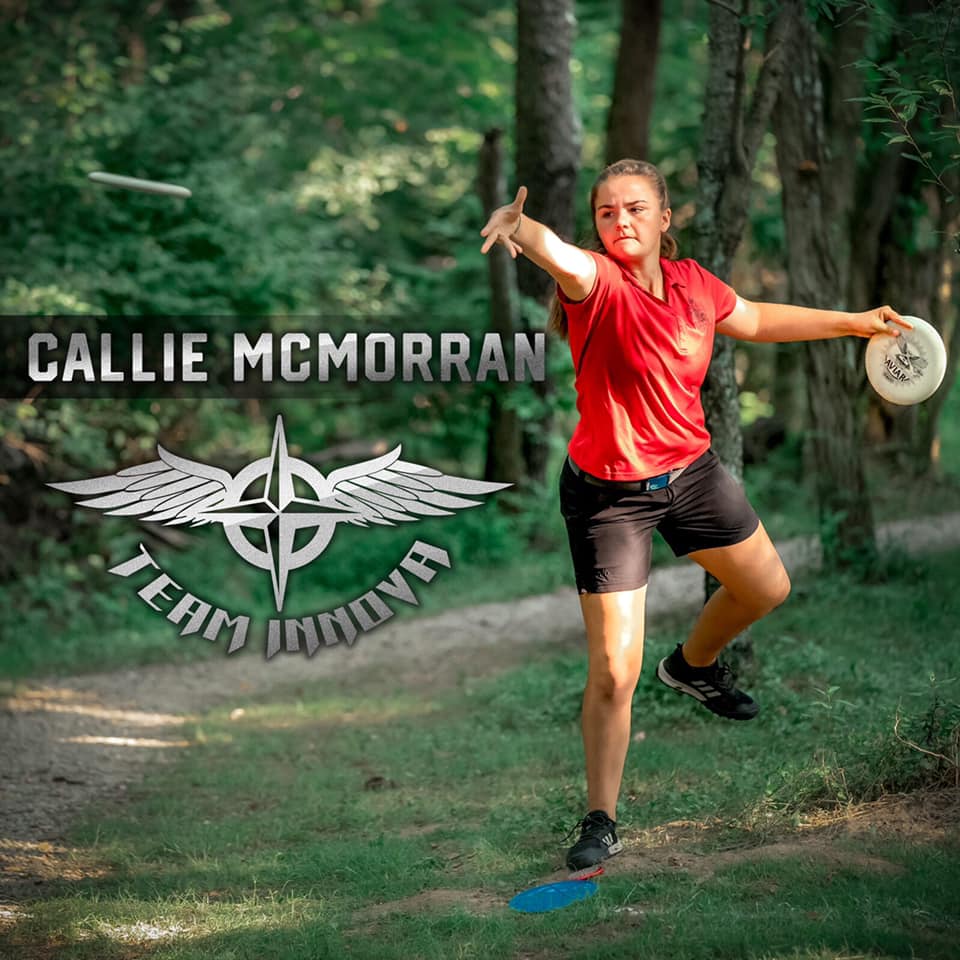 Callie McMorran will be making a rare in-season sponsor switch, moving to Innova Champion Discs from previous sponsor Dynamic Discs.
"Many people may say that changing sponsors mid-year is crazy. I see it as a challenge!" McMorran said in a statement. "Of course I'm excited to see how I can elevate my game in the coming months."
McMorran returned to tournament action at the Idlewild Open after a month break from competitive play. She has a B-tier win in 2019, one career A-tier victory, and won the Advanced Women's division at the 2017 Amateur Championship at Bowling Green.  Her rating is currently at a career-high 927.