Safe bets to contend for the title this week in Rock Hill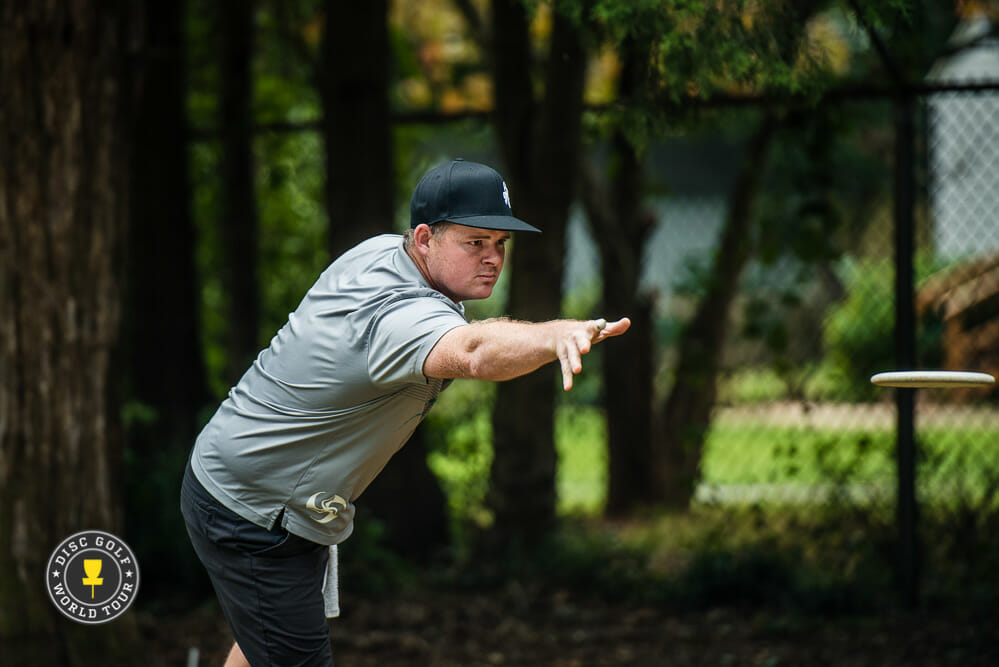 Ultiworld Disc Golf's coverage of the 2017 United States Disc Golf Championship is presented by Savage Apparel Co.; all opinions are those of the authors. Please support the brands that make Ultiworld Disc Golf possible and shop at Savage!
A familiar chill to the morning air and the ubiquity of pumpkin spice can only mean one thing: The United States Disc Golf Championship is upon us. And along with this unique event comes some unique coverage.
As the collective gaze of the disc golf world shifts to South Carolina, our staff has decided to log its picks — some conventional, others not so much — for posterity. We'll take a look at those players who could shock the world at Winthrop Gold, as well as boom or bust prospects who could wow or wither. And, of course, each of our writers will cast their pick to be the king of the (Rock) hill. Before that, though, we're searching for safety. As a result, we've got a handful of players who we think are sure things to be in the hunt come Saturday and who, if a couple breaks go their way, could be holding a trophy at the end of the day. At the very least, these competitors are locks for the top 5.
◊◊◊
Steve Hill, Ultiworld Disc Golf Editor:
Nate Doss' average finish over 13 career USDGC appearances is 13.5. That figure includes a 50th place showing in his first run at the event, in 2001, and a 30th place finish in his second dance with Winthrop in 2004. Scrub those younger marks from his record, and his average finish cleans up to a sterling 8.72. Doss won the USDGC in 2008, has finished in the top 5 four other times, and is coming off his biggest win in five years. His combination of veteran poise, controlled accuracy, and recent stellar play are enough to put the Santa Cruz, California, product in the conversation for the overall win. He's about as safe as it gets for a top 5 lock.
RELATED — USDGC Picks: Sleepers
Charlie Eisenhood, UWDG Publisher:
I certainly get why everyone is picking Ricky Wysocki to win the event this year. I wouldn't be shocked in the slightest if he hoisted the trophy this year. He's been tantalizingly close to taking down a USDGC title for the last two years, finishing 2nd in 2015 and 3rd in a weather-shortened 2016. That's why I think he's a lock for a top five finish this year. This season he has been a total rock: in his 20 events, he's finished out of the top five just once (7th at the European Open).
Alex Colucci, Staff Writer:
If Nate Doss displays the accuracy from the tee and fairway that got him the win at the Green Mountain Championship, how could anyone doubt he's a contender for at least a top 5 — if not the win outright — at the USDGC? He hasn't finished outside the top 10 in Rock Hill since 2012, and since then he's finished sixth, fifth, third, and eighth. What's more, it seems as if he's playing better golf now than he has at any point in the last five years.
Jacob Wilkins, Meteorologist:
Nate Sexton is another player that's been on the cusp of a signature win for the last few years. With impressive performances at the Vibram Open, Nantucket Open, and Green Mountain Championship, Sexton seems to be in the zone and peaking at just the right time this season. And don't forget his 2015 USDGC, where he held the lead heading into a final rain-soaked round. I look for Sexton to come in with a solid game plan, and stick to that plan for a top 5 finish.
Baker Helton, College Reporter:
There is no such thing as a guarantee at Winthrop, but if I was a betting man Ricky Wysocki would be my choice to lock in a top 5 finish. Wysocki has been so close to the title he so much seeks, being the runner-up in the 2012 and 2015 USDGCs and finishing third in last year's edition. There is no question that Wysocki's putting will be there, so as long as he can get within sight of the basket he will be a threat to knock down birdie after birdie. He has provided fireworks in USDGCs of the past, hitting an ace on 17 last year and, after already hitting a practice ace leading up to this year's event, look for Wysocki to have a few magical moments that shoot him up the standings.
Colin Fitchett, Business Developer:
Ricky Wysocki has every shot in his bag to lock in a top 5 showing at USDGC.  His 2017 has been incredible. He wins left and right, but my feeling is that there is a je ne sais quoi in Rock Hill, and to win, you will need something not in the bag: just a little luck.