Who's got the best chance to surprise this week?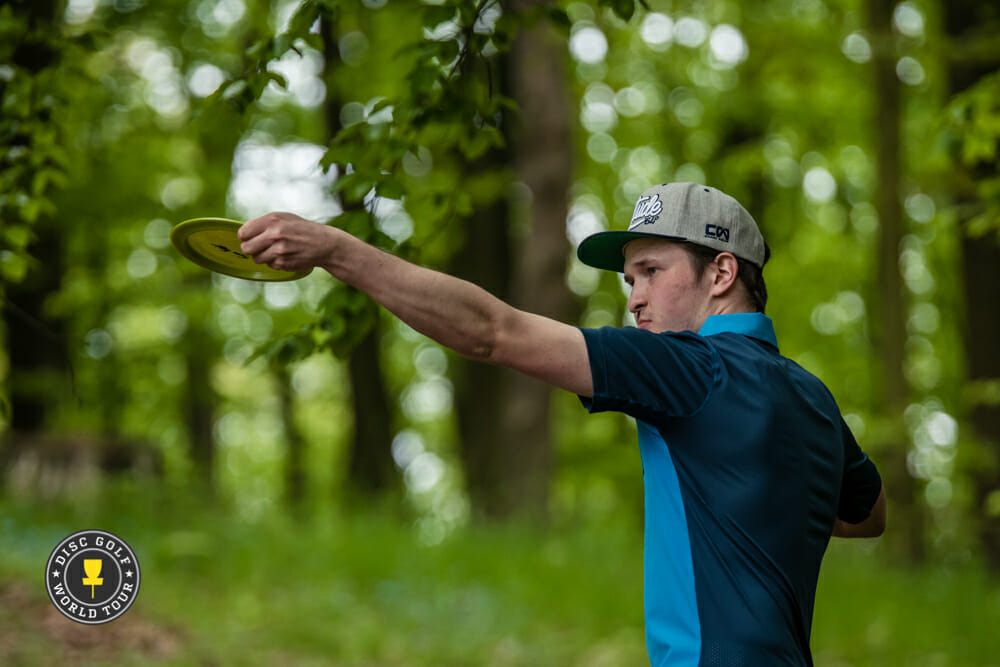 Ultiworld Disc Golf's coverage of the 2017 United States Disc Golf Championship is presented by Savage Apparel Co.; all opinions are those of the authors. Please support the brands that make Ultiworld Disc Golf possible and shop at Savage!
A familiar chill to the morning air and the ubiquity of pumpkin spice can only mean one thing: The United States Disc Golf Championship is upon us. And along with this unique event comes some unique coverage.
As the collective gaze of the disc golf world shifts to South Carolina, our staff has decided to log its picks — some conventional, others not so much — for posterity. We'll take a look at those players who we think are a lock to finish in the top 5 at Winthrop Gold, as well as boom or bust prospects who could wow or wither. And, of course, each of our writers will cast their pick to be the king of the (Rock) hill. Before that, though, we're digging deep for some sleepers. There are always one or two players at the USDGC who make the jump — or at least a step — from relative obscurity to known commodity, and these are the ones we think have the best shot this year.
◊◊◊
Steve Hill, Ultiworld Disc Golf Editor:
Since 2010, there has only been one year — 2014 — in which no European players have finished in the top 10 at the USDGC. In fact, it's been more likely that multiple pros from across the pond have fared well in a single showing at Winthrop, so it only makes sense that my sleeper pick comes from the roster of 28 non-Americans seeking the title. While it might be safer to choose a popular name, like fan favorite K.J. Nybo, or an experienced Finn, like Teemu Nissinen (who finished in ninth place in 2015 and seventh in 2016), I'm introducing a new player to the top 10: Väinö Mäkelä. The 19-year-old Finn is making his first stateside appearance and is coming off a season in which his rating has shot up 18 points. He's won two events and finished in the top 10 in 11 others, and these weren't just at hometown C-Tiers: Makela's midseason run through the Skelleftea Open (third place), European Open (seventh) and Kyy Open (second) saw him besting the likes of Seppo Paju and Philo Brathwaite while tying with Ricky Wysocki and Jeremy Koling. Don't be surprised to see him add to the long history of European success on American soil.
RELATED — USDGC Picks: Boom Or Bust Prospects
Charlie Eisenhood, UWDG Publisher:
There hasn't been much chatter about the 2016 individual college champion Dustin Perry, as he's not a stalwart touring pro. But with his top five finish at Southern Nationals, he qualified for the USDGC this year. In his only elite-level tournament of the year, Pro Worlds, he finished a very respectable 26th, tied with Eagle McMahon. It would be a lot to ask of Perry to outright win the thing, but he could absolutely contend for a top 15 finish and increasing notoriety.
Alex Colucci, Staff Writer:
Teemu Nissinen has, rather quietly, shown up to the last two USDGCs and finished in seventh place and ninth place. Additionally, he's managed to hang around near the top 10 at the European Open each of the last two years. Plus, his average round rating at Winthrop Gold is a clean 1030, so don't count out the lefty on account of his current player rating, especially on what some describe as a more lefty-friendly course.
Jacob Wilkins, Meteorologist:
This may reek of some recency bias, but after watching Grady Shue shred a couple courses in Bowling Green this past weekend en route to an A-tier win, I have confidence that he has all the shots required to perform well at Winthrop Gold. He's riding a wave of momentum, and he may just ride right into a top 10 spot.
Baker Helton, College Reporter:
If you haven't heard of Kevin Jones, it's only a matter of time. The 21-year-old started touring full-time in the latter part of this season and has been steadily improving ever since. Jones recently put together his best tournament, finishing 15th at the Green Mountain Championship by tearing up Fox Run Meadows: He birdied the entire back nine in his first round there and tied for the hot round in his last. Why is this important? Fox Run marked one of the first times on tour that Jones wasn't battling trees, and with Winthrop being a course with ropes instead of roots, look for Jones to use his McMahon-esque power and aggression to put himself in a good position for success. It might be a year or two before his time, but if he can put everything together this week it could be a breakout moment for the young Arkansas pro.
Colin Fitchett, Business Developer:
Martin Hendel has an awesome ability to hit long, straight Roc and Aviar shots, which keeps the disc in bounds. He can avoid danger, "Hendel" in some long putts, and, more than anything, can bounce back from adversity: The 1017-rated Canadian took a 16 on Hole 13 during the second round of the 2015 USDGC, then recovered the next day by shooting a 59. He knows the highs and lows that come with a waltz through Winthrop, and that's half the battle.