These players may not be the safest choice, but they are the most fun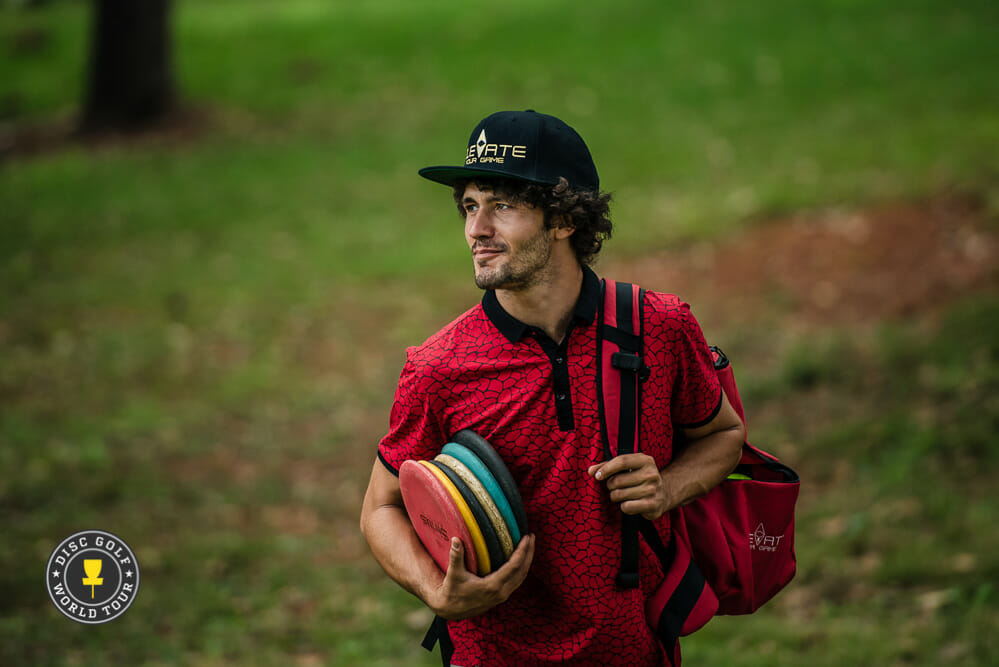 Ultiworld Disc Golf's coverage of the 2017 United States Disc Golf Championship is presented by Savage Apparel Co.; all opinions are those of the authors. Please support the brands that make Ultiworld Disc Golf possible and shop at Savage!
A familiar chill to the morning air and the ubiquity of pumpkin spice can only mean one thing: The United States Disc Golf Championship is upon us. And along with this unique event comes some unique coverage.
As the collective gaze of the disc golf world shifts to South Carolina, our staff has decided to log its picks — some conventional, others not so much — for posterity. We'll take a look at those players who we think are a lock to finish in the top 5 at Winthrop Gold, as well as some sleepers who might surprise. And, of course, each of our writers will cast their pick to be the king of the (Rock) hill. Before that, though, we've decided to explore an intriguing set of competitors: Boom or bust prospects who we think could just as easily finish atop the leaderboard as they could outside the top 20. These players may not be the safest to pick to take home top honors, but that's exactly what makes them fun.
◊◊◊
Steve Hill, Ultiworld Disc Golf Editor:
On the one hand, I would be incredibly happy to see Eagle McMahon come to Winthrop and exorcise the demons he's been carrying since last year's USDGC. And he absolutely could do it, as his 2017 has served up a cornucopia of strong finishes at well-attended events (Vibram Open: second place; European Open: fifth place; Beaver State Fling: third place). But for every one of those highlights, there's been an equally confusing dud. His 26th place showing at Pro Worlds ranked as one of 2017's bigger disappointments, and his 18 penalty strokes over two rounds at Fox Run Meadows during the Green Mountain Championship, where he finished tied for 39th, don't exactly give you the warm fuzzies. What McMahon does have going for him, though, is raw talent, contagious energy, and the ability to bounce back: He's only logged consecutive double-digit finishes once this season. Still, the roller coaster ride could easily continue if it goes off the rails early in Rock Hill.
RELATED — USDGC Picks: Sleepers
Charlie Eisenhood, UWDG Publisher:
Can there be a more boom-or-bust prospect than Gregg Barsby? Recently, we've seen some divine golf from the long-time pro; he finished second at the last major, the European Open, and looked sharp en route to a fourth place finish at the Vibram Open last month. But we've also seen him finish far down the leaderboard. At Worlds, he finished tied for 47th, a full 30 strokes behind champion Ricky Wysocki.
Alex Colucci, Staff Writer:
One year removed from competing at the Junior level, Prodigy-sponsored Finnish pro Väinö Mäkelä is making his first trip to North America for the USDGC. His PDGA player rating finally broke 1000 in August, and he has two wins in September. Since his seventh place finish at the European Open in July, he has regularly posted rounds rated over 1020 and seems like a prime candidate to find a spot well up the leaderboard — unless his first time at Winthrop Gold proves too much of a challenge.
Jacob Wilkins, Meteorologist:
Jeremy Koling has had an up-and-down season in his first year with Innova. His average finish in the last five tournaments is 12th place, and the added pressure of being last year's winner won't help his cause. The average showing of the previous year's winner over the last three years? 24th place.
Baker Helton, College Reporter:
The question always will be this: Which Nikko Locastro will show up? If it's the one that won the 2009 USDGC and finished second last year, then we could be in for a treat. If it's the Locastro that gets frustrated, loses his cool, and is missing short putts, then it could be a long week for the veteran pro. There is no question that he has the talent to be one of the best in the world, but does he have the mindset in order to make it happen again? His aggressive play will go one of two ways at Winthrop, and let's hope it's the better option, because a Locastro with everything going well is one that can challenge the likes of McBeth and Wysocki for the title of United States Disc Golf Champion.