Owens, Fajkus stand out after the pro season's top event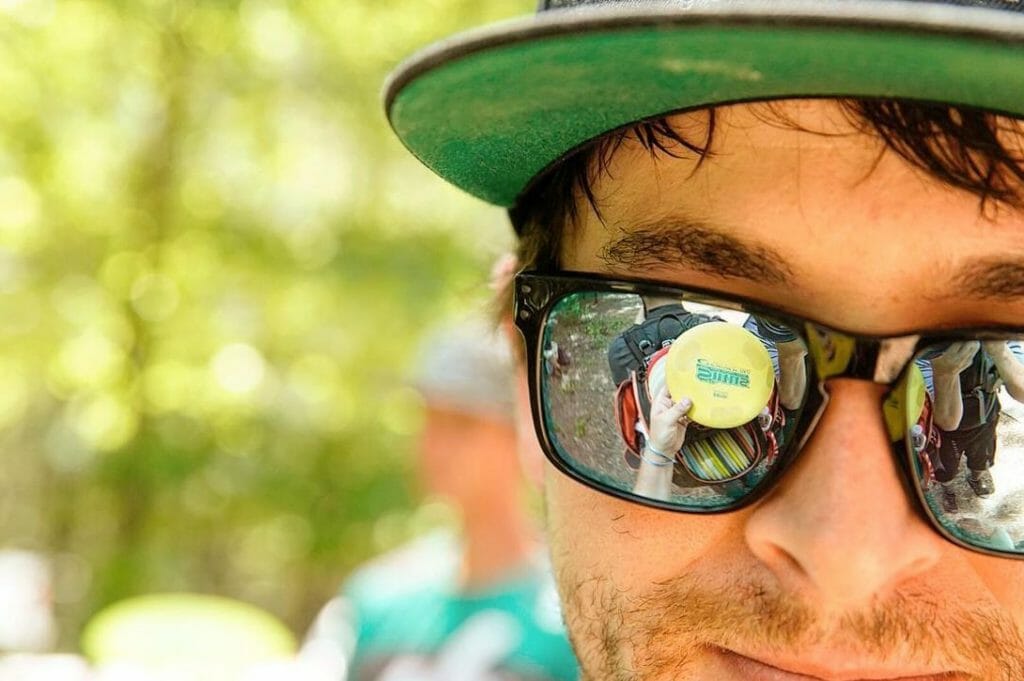 Though Devan Owens finished 13 shots behind Ricky Wysocki at the PDGA Professional Disc Golf World Championships, that number didn't ever feel unlucky.
Indeed, the Oklahoma product came out to Worlds and put on a show. His 1040-rated first round was good enough to keep pace with the likes of Wysocki and Paul McBeth, placing him squarely on the chase card heading into round two at Fort Gordon. He took advantage of a few of that venue's lefty-friendly lines – and mixed in his own backhand brilliance – to jump to the lead card for round three, the same spot he ended up at the 2016 Pro Worlds, too. After struggling with bad kicks off of W.R. Jackson's numerous wooded lines on Friday, Owens rebounded with a strong finish back at the base during Saturday's final to tie for fifth place overall. We didn't necessarily see that coming, but perhaps we should have.
Owens has always had potential, and he showed it with his career-high Worlds finish. Very quietly, he's notched 18 top 10 finishes since 2015, which is tremendous considering he suffered a severely broken leg at the beginning of 2014 that saw him undergo two surgeries. Now fully healed, he brings a laid back, yet determined spirit to the lead card when he manages to make it there. As a result, he made the biggest leap in our post-Worlds rankings, and we're looking forward to seeing if he can carry the momentum over to another Major, the European Open, in just a couple weeks' time.
Another player who had been trending upward all season made waves in the Open Women's division. This was Lisa Fajkus' third time competing at Worlds, and she's improved in each subsequent go at the title, taking 12th place in 2015, fifth in 2016, and third this year. If a top 3 finish wasn't accomplishment enough, she threw the highest-rated round of the tournament – a 1015 in the final round – that was also the best of her career.
With a packed schedule ahead, Fajkus shows no signs of slowing down. She will continue her tour at the Rocky Mountain Women's Disc Golf Championship, then hook up with Disc Golf Pro Tour and PDGA National Tour in the Midwest in August. Putting is the highlight of her game, and she mixes in consistent backhand and forehand drives from the tee and fairway alike. While she's been in our Power Rankings at times throughout the season, her Worlds performance made one thing clear: Fans can expect to see her name more going forward.
1) No surprises here: Two-time World Champion Ricky Wysocki gets our number one spot.
2) Paul McBeth struggled with accuracy off the tee in Georgia, but is the most consistent contender to Wysocki's hold on the top slot.
3) A third place tie despite a back injury? Simon Lizotte continues to prove he might be inhuman.
4) Devan Owens makes the biggest jump on our list after a career-best Worlds finish.
5) Another year, another top 10 Worlds finish for Nate Doss.
6) JohnE McCray, ageless wonder.
7) Chris Dickerson improved by 12 places on his 2016 Worlds showing.
8) It would register as a shock right now if Austin Turner did not win our Breakout Player of the Year Award, in addition to the PDGA's Rookie of the Year title. He's too good.
9) Cameron Colglazier just shows up at Worlds, period.
10) Nate Sexton showed up, too…to take in a round as a spectator. He'll climb up in the rankings as soon as he's back on tour, no doubt.
11) Surprisingly enough, Jeremy Koling's 15th place showing at Worlds was his lowest of the season. He's got all the tools, but goes a bit boom or bust.
12) Adam Hammes? Adam Hammes. The kid is solid.
13) Zach Melton recently revealed a rheumatoid arthritis diagnosis, and his treatment for it has yielded strong results in his last three events. Here's to hoping he's fully on the road to recovery.
14) Seppo Paju may not have come to the States for Worlds, but he's been one of Europe's most consistent performers this season.
15) Michael Johansen, as he is wont to do, carved up the woods of the International Disc Golf Center on the way to a 12th place tie at Worlds.
16) Philo Brathwaite has gone from Pro Worlds to a world tour, heading to Iceland for clinics before hitting up some events in Scandinavia.
17) Andrew Fish followed up his 14th place finish at Worlds with a victory at the Delaware Disc Golf Challenge, his third A-Tier W of the season.
18) Safety Harbor, Florida, pro Calvin Heimburg took second to Fish at the DDGC after tying Johansen for 12th at Worlds. He's on the rise.
19) Cale Leiviska took the opportunity to build some courses in Minnesota instead of heading to Worlds, but his big-game performances this season leave us little doubt he would have been a contender.
20) A 26th place finish at Worlds wasn't what we expected out of Eagle McMahon, but he's got more than enough talent to bounce back quickly.
1) A fourth Paige Pierce title was expected and she brought it home, besting Valarie Jenkins by five strokes. But it was closer down the stretch, with the margin just two strokes with just four holes to play in the final round.
2) In attempting to defend her 2016 world title, Valarie Jenkins played admirably. She was hot on Pierce's heels all week, and especially through the entire final round when it mattered the most.
3) We've already talked about Lisa Fajkus' strong putting game, but how about skipping to the basket after a big make? The best.
4) Despite spending the third round of Worlds on the lead card, Sarah Hokom couldn't she couldn't stay there for the final round and ended up in a tie for sixth. Still, she gets extra credit for rebounding with a 40-shot victory in Alaska last weekend.
5) Catrina Allen's 947 and 949-rated rounds at W.R. Jackson likely held her back from a stronger Worlds showing.
6) Hannah Leatherman's 988-rated final round moved her to solo possession of fifth place in Georgia, and she followed it up with a win in Delaware.
7) Jessica Weese improved in each of the four rounds at Worlds, starting with a rating of 926 and ending at 988.
8) She hasn't toured much recently, but Ragna Bygde Lewis showed that she can still hang in a high-profile event.
9) Portland, Oregon, pro Melody Waibel played the Fort Gordon course considerably better than W.R. Jackson, averaging 964 golf on the base and 930 golf at the IDGC.
10) Elaine King played Jackson well, but said she had some trouble hitting her lines at Fort Gordon. Still, an excellent showing for the five-time PDGA World Champion.