The PDGA National Tour resumes at one of the sport's most iconic venues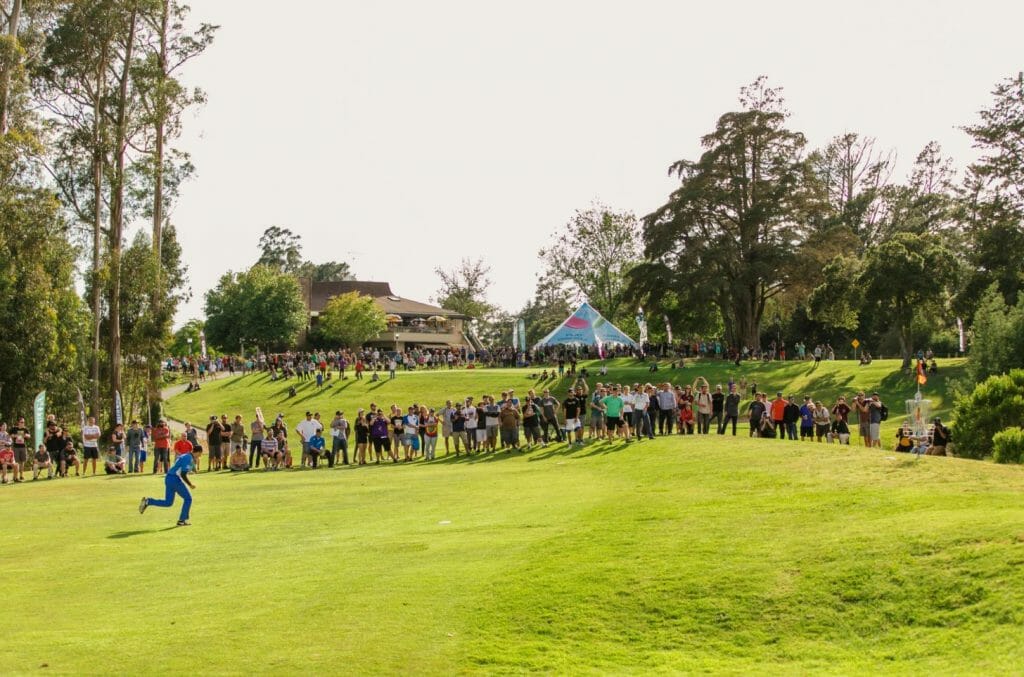 Taking place just a few distance drives from the shores of the Pacific Ocean, the PDGA National Tour heads west to Santa Cruz, California, for this weekend's Masters Cup, a three-day, two-course event anchored by the hallowed DeLaveaga Disc Golf Course. The transition from the relative openness of the Glass Blown Open courses to the hilly, dry, hard pan, tree-lined fairways of Northern California is likely the most drastic change in scenery on this season's schedule, and it's the first of a flurry of tournaments leading to the PDGA Professional Disc Golf World Championship next month.
Storylines
Though many competitors in this field are coming from Kansas, a few notable names went east before heading back west. Ricky Wysocki headlines that bunch, as he's coming off a win at the Konopiště Open in the Czech Republic just last weekend over fellow world travelers Paul McBeth, Nate Sexton, Simon Lizotte and Eagle McMahon.
As Wysocki, McBeth, and Sexton all get set to tackle DeLa, McMahon and Lizotte decided to limit the mental and physical effects of the long journey by sitting this one — as well as the upcoming Utah Open and Beaver State Fling — out.
While it remains to be seen if any of the globetrotting pros will suffer the ill effects of jetlag, those Sockibombs dropped all over the Czech Republic last week recalled the epic show Wysocki and McBeth put on during last year's Masters Cup final. The two traded barbs on hole 9, both connecting from 80-plus feet, and Wysocki's huge putt to win went down in disc golf lore last season. It may have been the Ohio native's fifth win of 2016, but it felt more significant, as the "Wysocki crumbles under pressure" narrative was finally put to rest and he didn't look back on his way to a world title.
Aside from the top two players in the world, eyes will be trained on the PDGA's third-highest rated player. Josh Anthon, who served two-and-a-half years in prison as the result of a fatal hit and run, is making his first National Tour appearance since the 2013 Masters Cup, where he took 15th place. He won the only other event he has played this season — the St. Patrick's Classic outside Sacramento — but his last full season of deep field tournament play was all the way back in 2011, when McBeth and Wysocki weren't even born. (OK, they were. But they weren't the disc golf cyborgs they are now.) All that is to say, Anthon's rating is high and he has a lot to prove, but it would register as a surprise to see him come out of the gates and regain that 2011 feeling.
On the women's side, Paige Pierce comes into the event having won five straight tournaments. She won the Masters Cup in 2015 but took second place to Catrina Allen in 2016, and it will more than likely be those two duking it out at the top of the leaderboard again. Still, the first two days at DeLa line up well for Sarah Hokom, and Valarie Jenkins can hang on golf courses. And there is still one name not to forget: Hannah Leatherman, who has seven wins in 2017 and is coming off her shared GBO win with Pierce. No doubt she will be looking to take home a solo trophy this weekend.
Venue and Courses
DeLaveaga Disc Golf Course (Friday & Saturday): 24 Holes, Par 72, 8,514-feet — This classic course was built in 1984 by Tom Schot to host the 1984 PDGA World Championship. Fast, hard greens and fairways inundated with tree roots and steep cliffs give DeLa a unique feel on the major touring scene. Not only is the landscape different, but the "old school" charm of the course is preserved in things like hole 12's tee sign and nickname "The Kitchen" or "Refrigerator Hole:"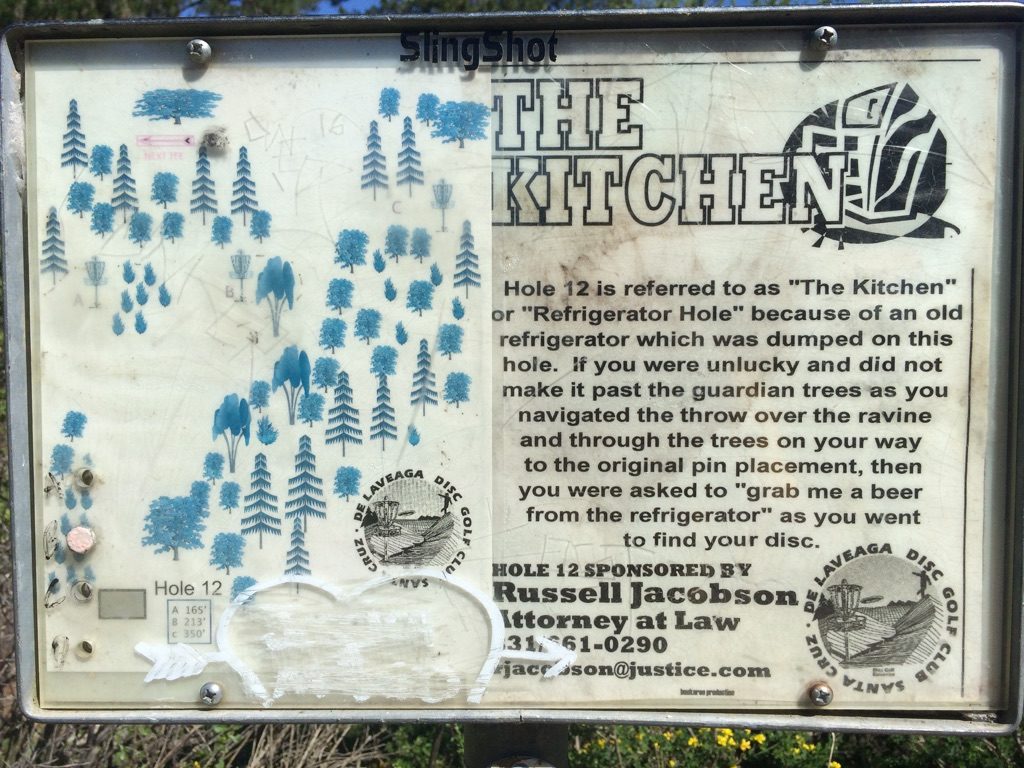 And, as always, there's hole 27 with its "Top of the World" tee shot: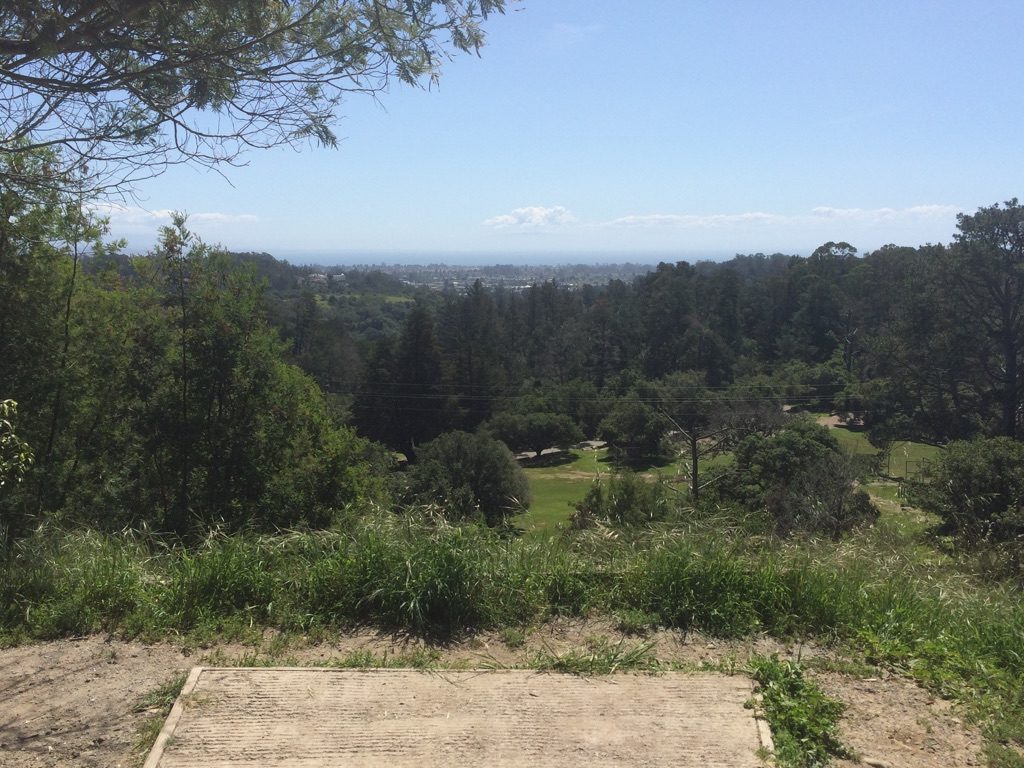 The normal course boasts 27 holes, but it gets cut down to 24 for this event. Take a look through the caddy book for all the details.
DeLaveaga Golf Course (Sunday): 18 Holes, Par 60, 8,548-feet and 8,202-feet – Just like last year, the Masters Cup will end play on the golf course just down the hill from the disc golf course. For the final round the Open division will play the 8,548-foot layout, while the Open Women play the 8,202-foot layout. Here's the caddy book with detailed hole-by-hole maps of the entire course.
Past Masters Cup Winners
| | PDGA Tier | Open | Open Women |
| --- | --- | --- | --- |
| 2017 | NT | Paul McBeth | Paige Pierce |
| 2016 | NT | Ricky Wysocki | Catrina Allen |
| 2015 | NT | Paul McBeth | Paige Pierce |
| 2014 | NT | Paul McBeth | Catrina Allen |
| 2013 | NT | Paul McBeth | Catrina Allen |
| 2012 | NT | Paul McBeth | Sarah Hokom |
| 2011 | B | Josh Anthon | Paige Pierce |
| 2010 | NT | Ken Climo | Carrie Berlogar |
| 2009 | NT | Gregg Barsby | Valarie Jenkins |
| 2008 | NT | Steve Rico | Valarie Jenkins |
| 2007 | NT | Josh Anthon | Des Reading |
| 2006 | NT | Ken Climo | Juliana Korver |
| 2005 | NT | Steve Rico | Carrie Berlogar |
| 2004 | NT | Ken Climo | Juliana Korver |
| 2003 | B | Micah Dorius | Carrie Berlogar |
| 2002 | A | Barry Schultz | Anni Kreml |
| 2001 | A | Steve Rico | Juliana Korver |
| 2000 | A | Barry Schultz | Shelly Bunch |
| 1999 | A | Barry Schultz | Juliana Korver |
| 1998 | A | Ken Climo | Anni Kreml |
| 1997 | A | John Ahart | Anni Kreml |
| 1996 | A | Ken Climo | Anni Kreml |
| 1995 | A | Geoff Lissaman | Michelle Wade |
| 1994 | A | Scott Stokely | Anni Kreml |
| 1993 | A | Ken Climo | Kelly Knapp |
| 1992 | A | Sam Ferrans | Amye Jerez |
| 1991 | C | Steve Valencia | Amye Jerez |
| 1990 | C | Mike Loya | Amy Schiller |
| 1989 | C | Sam Ferrans | n/a |
| 1988 | C | Michael Williams | Amye Jerez |
| 1987 | C | Geoff Lissaman | Kathy Tanizawa |
| 1986 | C | Johnny Lissaman | Kathy Tanizawa |
Few events in disc golf have a history dating back to 1986 with 13 PDGA Professional World Champions claiming wins there. What's more: the last five Masters Cup Open winners have gone on to win the PDGA World Championship.
Extended Forecast
Friday: First off, it feels good to have a relatively easy weather forecast for a tournament. A strong upper level ridge will be in place, thus no hazardous weather is expected. Temperatures should rise to high of around 81° under sunny skies.
10 AM: Mostly sunny and 64°F. Light south wind.
2 PM: Sunny and 80°F. Southwest wind around 5-10 mph.
Hole To Watch: With a bit of a southwest wind, hole 14 may be a fun one to watch. Hole 14 is a 363 foot, uphill par 3. The players must navigate a small gap off the tee, out to a fairway that turns a little left into a guarded pin. The favorable play is a low hyzer shot, or a forehand roller of some kind. A headwind on this hole may make the forehand roller the more difficult of the two shots.
Saturday: The ridge will continue to hold strong on Saturday, thus similar weather conditions as Friday can be expected. Highs will top out around 81° under sunny skies once again.
10 AM: Mostly sunny and 65°F. Westerly wind around 5-10 mph.
2 PM: Sunny and 79°F. Westerly wind around 5-10 mph.
Hole To Watch: With a westerly wind in place, it may play to the players' advantage on hole 27. Otherwise known as "Top of the World," this 500-foot par 3 features extreme downhill elevation change. A common mistake by players is to turn the disc over too much to the right. A tailwind may lead to much better results. It would be pretty neat to see someone ace it — will this be the year?
Sunday: The best kind of weather forecast is a "rinse and repeat" forecast. That's what we have in store this weekend for Santa Cruz. Thus, it's time to rinse and repeat. Highs will once again top out around 80° under — you guessed it — sunny skies.
10 AM: Mostly sunny and 65°F. Southwest wind around 5-10 mph.
2 PM: Sunny and 77°F. Southwest wind around 5-10 mph.
Hole To Watch: With a southwest wind in play at the golf course, the opening hole of the final round may be tricky. The hole will be playing into a headwind with a slight left to right component. Don't be surprised to see players turn their discs over into the out of bounds right as they try to attack the 455-foot par 3.
How To Follow
Since this is a National Tour event, live scoring will be provided via PDGA Live and the PDGA Live twitter account will share video clips and other content throughout the event as cell signal – which is notoriously spotty at DeLa — allows. As a result, there will be no livestreaming, but post-production next-day video from the Open field is set to be released on the SpinTV YouTube channel. Check in here at Ultiworld Disc Golf for recaps of each round from the Open and Women's Open field.