Can Wysocki get the monkey off his back, or is another McBeth win in store?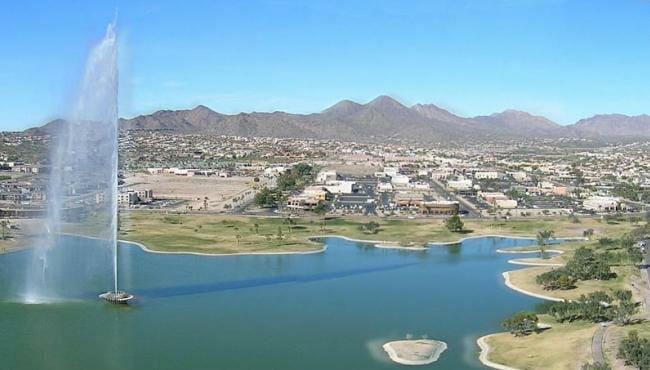 What for many years used to mark the beginning of the PDGA National Tour series now marks the beginning of the Disc Golf Pro Tour season, as The Memorial Championship kicks off today in and around Scottsdale, Arizona.
A long-time favorite of professional disc golf fans in the colder climes of North America and Europe, the annual desert event remains unchanged in terms of courses for the third straight season. The classic Fountain Hills course remains prominently featured, backed up by the usual cast of Vista del Camino Park XL and Fiesta Lakes.
Storylines
The first National Tour event — last weekend's Gentlemen's Club Challenge — is in the books, and the pros are right back at it just two days later in Arizona. In what is one of the quickest turnarounds we'll see this season, players face four more straight days of competition as they take on The Memorial Championship. That makes eight days of disc golf in just ten days.
Without much time for many of the competitors to rest up between events, and potentially limited practice time going in, that could favor those players with the most experience at the event's three courses. That, of course, points directly to past Memorial winners like Paul McBeth and Paige Pierce; to JohnE McCray, who has finished fifth, ninth, and second the last three years; and to Arizona locals like Paul Ulibarri, defending champion Catrina Allen, and Ricky Wysocki, who makes the state his winter home.
Wysocki heads into The Memorial in an interesting position. He's been at the top of the men's field for a bit less than a year now, ever since last year's Masters Cup. The defending PDGA World Champion has started off 2017 with two huge wins, coming from behind to take the win in the closing holes in Australia and holding off a hard charging group of chasers led by McBeth last week at the GCC. So, he's clearly the favorite heading into The Memorial, right? Not so fast.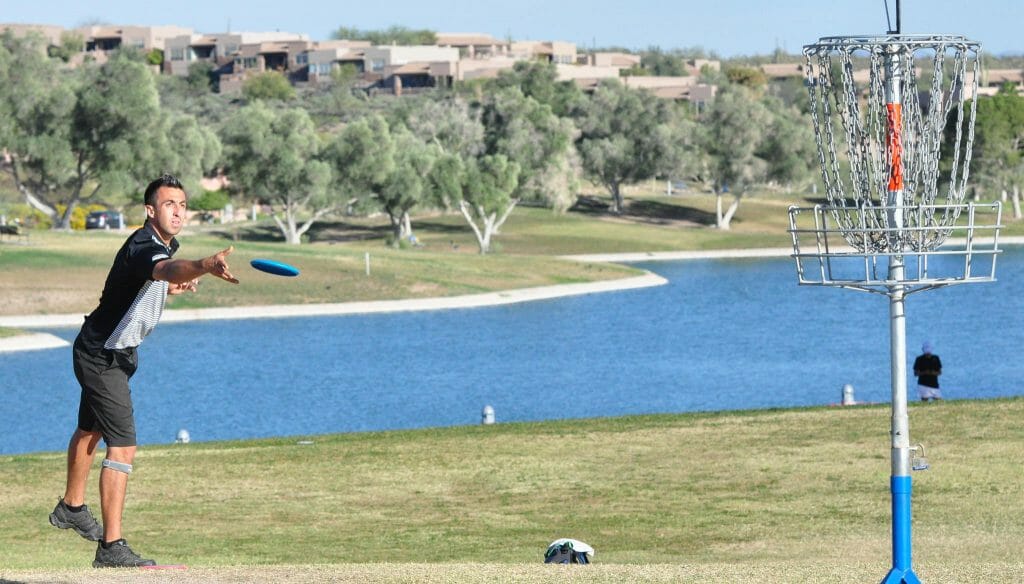 The Memorial has been McBeth's to lose for the past several years. Last year McBeth had to hold off teammate Nate Sexton for the win. In both 2015 and 2013 he lost in a playoff to Jeremy Koling and Will Schusterick, and has won every other year since 2011. Plus, he's coming off a scorching hot round to end the GCC, which featured a huge eagle and an ace.
Wysocki, on the other had, hasn't finished higher than fifth at The Memorial in the same time span, with that high finish coming back in 2013. Indeed, his average finish at in the past five years at the event is 8.2.
There was much talk about Wysocki finally shedding the howler monkey from his back after his World Championship win last year, and its fair to say that The Memorial primate is more of a pygmy marmoset in comparison. But it is a monkey, no less. If there was ever a time to bet on Wysocki getting over that hump, though, it's this year, when he's clearly at the top of his game.
In the women's division, the focus is squarely on the Paige Pierce/Catrina Allen showdown that started to emerge during the final round of the GCC, where Pierce tossed her worst round of the tournament and Allen bested the field with a 1003-rated performance. Entering with that kind of momentum, and returning to her home courses as the defending champion, only adds to Allen's intrigue, as she looks to rebound from an uncharacteristically sluggish NT showing. Though Pierce secured the GCC victory, she'll need a short memory to get back to basics after her final round struggles. Realistically, though, she should not have any trouble: Like McBeth, she has won there four of the past seven years.
Not to be counted out is Valarie Jenkins, who makes her season – and Discraft – debut this week. The defending world champion may not seem like a favorite on the surface, given that she has not played any events yet this year and enters with only a handful of rounds with her new sponsor under her belt. That said, she's never finished lower than fourth in 12 career appearances at the Memorial and has won it three times. With a fresh start, it wouldn't be a surprise to see her stick to her trends.
Venue and Courses
The Memorial Championship is a long-running event that features three courses. The Fountain Hills and Vista del Camino Park XL courses have been featured as part of the event for some time, while the Fiesta Lakes course appears for the third year in a row. You can see maps of all three courses and other information in the caddy book.
Fountain Hills (Wednesday & Saturday)– Par 56, 6,953 feet – Where The Memorial begins and ends. This course mixes in long par threes and just two par fours with tons of water hazard and out of bounds. Stay tuned in for holes 7-9, a crucial stretch of featuring peninsula greens that can make or break a round.
Fiesta Lakes (Thursday)– Par 55, 6,342 feet – This short course on a ball golf complex features plenty of out of bounds and water to trip up competitors.
Vista XL (Friday)– Par 60, 8,231 feet – Vista features many holes in excess of 500 feet and the notable par 3 hole 9, measuring in at 482 feet where, if you have enough arm and the confidence to use it, you can test the water and go for the green.
Past Memorial Championship Winners
| | Open | Open Women | | |
| --- | --- | --- | --- | --- |
| 2020 | Calvin Heimburg | Paige Pierce | | |
| 2019 | Eagle McMahon | Eveliina Salonen | | |
| 2018 | Simon Lizotte | Paige Pierce | | |
| 2017 | Paul McBeth | Paige Pierce | | |
| 2016 | Paul McBeth | Catrina Allen | | |
| 2015 | Jeremy Koling | Paige Pierce | | |
| 2014 | Paul McBeth | Paige Pierce | | |
| 2013 | Will Schusterick | Paige Pierce | | |
| 2012 | Paul McBeth | Valarie Jenkins | | |
| 2011 | Paul McBeth | Paige Pierce | | |
| 2010 | Dave Feldberg | Liz Carr | | |
Extended Forecast
Wednesday: Much warmer conditions for disc golf than what we saw at the Gentlemen's Club Challenge in Las Vegas. Fountain Hills, Arizona, should greet disc golfers with sunny skies with a high around 66°F.
8 a.m.: Mostly sunny skies and a bit chilly. The temperature will be right around 50°F. Wind will be out of the north-northeast around 7 mph.
11 a.m.: Sunny skies with a temperature around 60°F. Northerly winds around 5 mph seem likely.
2 p.m.: Sunny skies with a temperature around 65°F. North-northwest winds around 5 mph likely.
5 p.m.: Sunny skies with a temperature around 66°F. Northwest winds around 5 mph likely.
Wind conditions are hard to forecast at the Fountain Hills Course due to the fountain located in the center of the lake that sprays copious amounts of water 330 feet into the air. The downward force of the water to the surface of the lake displaces the air in the form of wind. Thus, the wind at the Fountain Hills Course is very dependent upon the time that the fountain is activated, which should be for 15 minutes at the top of every hour.
Outside of the fountain time, a slight headwind may be possible on hole 2. Hole 2 is a 703-foot par 4 with water to the left and OB to the right. The traditional play is to throw a low backhand hyzer or hyzer forehand to a landing zone in the middle of the fairway. Players can then attack the pin by throwing directly across the water or by throwing a long hyzer approach shot.
Thursday: Another great day for disc golf is in store for the second round of the Memorial. Sunny skies will be abundant as players play the Fiesta Lakes Course. Expect a little more in the way of wind than Wednesday. A northeast wind should accompany a high temperature of 75°F.
8 a.m.: Sunny and 49°F. Northeast winds around 10 mph likely.
11 a.m.: Sunny and 64°F. Northeast winds around 10 mph likely.
2 p.m.: Sunny and 73°F. Northeast winds around 10 mph likely.
5 p.m.: Sunny and 75°F. Northeast winds around 10 mph likely.
Look for the wind to become a bit more of a factor on Thursday. Although conditions won't be gusty, a constant 10 mph wind from the northeast could make things a little interesting. This is especially true for hole 7, which plays into the east-northeast. This 741-foot par 4 demands players navigate out of a crowded tee and into the open fairway. The tricky part of this hole is the upshot. Players should be able to carry the length of the water, but not far enough to be on the OB golf green located close to the pin.
Friday: The temperatures will be heating up right alongside the competition on Friday. The third round will bring moving day to the Vista Del Camino XL layout for the Memorial. Sunny skies will accompany temperatures soaring to around 78°F and northeast winds around 10 mph in the morning, subsiding by the afternoon.
8 a.m.: Sunny with a temperature around 54°F. Northeast wind around 10 mph.
11 a.m.: Sunny with a temperature around 68°F. Northeast wind around 7 mph.
2 p.m.: Sunny with a temperature around 77°F. East-northeast wind around 5 mph.
4 p.m.: Sunny with a temperature around 76°F. Relatively calm wind conditions.
The wind may only be an issue with the early morning tee times, as wind conditions are expected to diminish throughout the day. With that being said, there is not much potential for the wind to cause issues until the back 9 of the course, which plays back to the north part of the park.
Hole 11 may be the most difficult to navigate in the wind. Hole 11 is a 759-foot par 4 that features OB to the left and to the right of the fairway.
Saturday: Another very nice day is on tap to end the tournament. Sunny skies will once again accompany warm temperatures, as the high is forecast to be 79°. Winds will shift from out of the north to out of the west around 10 mph.
8 a.m.: Sunny with a temperature around 57°F. Northerly winds around 7 mph possible.
11 a.m.: Sunny with a temperature around 71°F. Northwesterly winds around 8 mph possible.
2 p.m.: Sunny with a temperature around 77°F. Northwesterly winds around 8 mph possible.
5 p.m.: Sunny with a temperature around 78°F. Westerly winds around 10 mph possible.
We'll be back Fountain Hills on Saturday. This once again means that the wind relative to the course will be hard to predict. Outside of the wind created by the fountain, slight northwesterly winds could cause some issues on hole 8, a 570-foot par 4 that features a bit of a peninsula green. Players will likely opt for a towering hyzer off the tee, leaving them a relatively easy upshot that demands precision to put themselves in place for the birdie.
It should be noted that wind forecasts do not take into account the local topography of the courses used for the Memorial. If the wind exceeds 10 mph at Fountain Hills, the fountain may cease to erupt in an attempt to keep park visitors dry.
How to Follow
All four rounds of The Memorial will be broadcast live on through the Disc Golf Pro Tour YouTube channel. Each broadcast Wednesday through Saturday begins at 1:45pm Mountain Time with the top card tee times starting at roughly 2:00pm.
Additionally, Central Coast Disc Golf will be covering the men's feature/lead cards in rounds one and round two, and the women's lead card in rounds three and four with post-production video. Jomez Productions will be covering the men's open chase cards for rounds one, two and three before covering the final round men's open lead card with post-production video. Lastly, Prodigy Disc will also be providing post-production video coverage throughout the event.
UDisc Live is back again with live scoring from start to finish, and Ultiworld Disc Golf will be your home for round recaps and additional analysis.