Panis, Childres also on board as brand's support for disc golf swells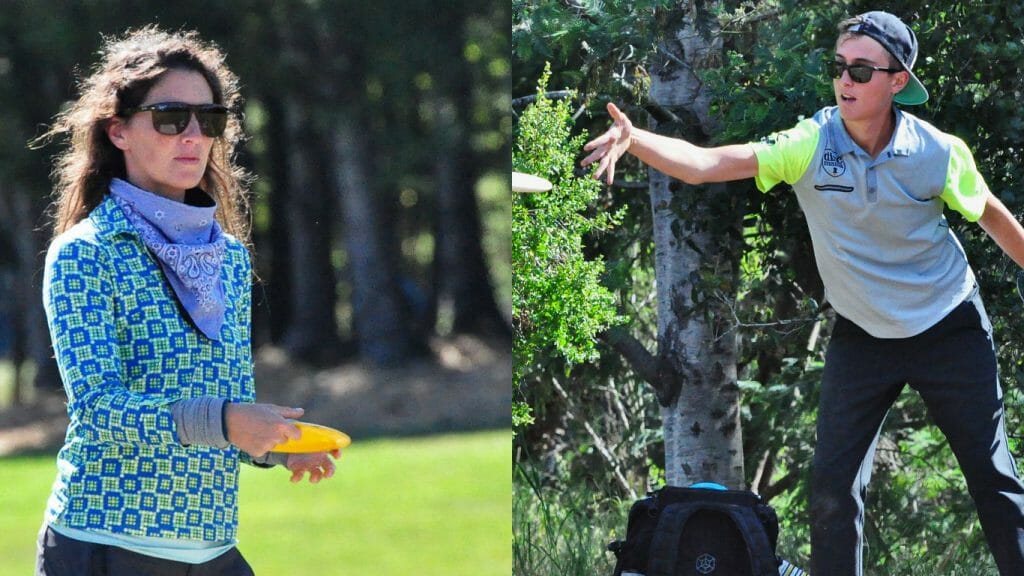 Adidas' involvement in disc golf continues to grow, with Eagle McMahon and Madison Walker the latest players to be added to Adidas Outdoor's grassroots sponsorship team, Adidas Outdoor Marketing Manager Diane Kay told Ultiworld Disc Golf today.
The move comes after Philo Brathwaite announced his addition to the team early last week. In addition to those three players, Adidas will also sponsor Kona Panis and Henry Childres.
Adidas first jumped into the disc golf market last season with a high profile sponsorship of four-time PDGA World Champion Paul McBeth. The company also supports PDGA hall of famer Juliana Korver; 2015 United States Women's Disc Golf Champion Hannah Leatherman; and Innova Discs Events Specialist Chris Brophy.
As of press time, Kay confirmed that the company is negotiating with McBeth on a deal for the 2017 season, after he indicated recently that he would only carry Innova as a sponsor. The grassroots sponsorship functions more as a promotional agreement that involves players receiving products, but not money, from Adidas.
McMahon made his mark in 2016 with numerous high tournament finishes, including sixth place at Pro Worlds and fourth place at the United States Disc Golf Championship. He finished in the top 10 at each of the PDGA National Tour events he played and ascended to sixth place in the PDGA's world rankings.
"It's incredible that I can have my name associated with Adidas," McMahon said. "Looking back to three years ago, if someone would have said that you would have this opportunity, I would have not believed them. It's almost like a fairy tale situation."
McMahon, who recently re-signed with Discmania and was promoted to the company's top level of support, is the first player sponsored by a brand other than Innova to work with Adidas.
Walker, meanwhile, experienced a breakout 2016 campaign. In just her second full year on tour, the Florida native finished second at both the USWDGC and in the PDGA's National Tour points series. She is currently the 12th-ranked women's player in the world and was recently elevated to Innova's Team Champion.
"I am thrilled," Walker said. "At first I was just thrilled because Adidas was taking note in the sport and that's awesome, but just the fact that I'm involved is a little mind blowing. I never would have guessed that I would be sponsored by Adidas."
While Walker said she hasn't yet gotten her hands on any new Adidas products, she's long been a fan of the brand.
"I'm already kind of an Adidas nut," Walker said. "I live in Sambas and I already have four Adidas golf polos, so it works out perfectly."
Brophy, who first got the wheels turning with Adidas back in the 1990s before rekindling the relationship in 2015, noted that disc golfers have made the company take notice of the sport, both via word of mouth and through their spending habits.
"It's hard to ignore the power that the passionate, loyal disc golf community has," Brophy said. "Even if they're not the massive millions and millions that soccer has…they're understanding it's potent. They're potent numbers."
Still, he is aware that the relationship between Adidas and disc golf is still young, and that making a lasting impact will take continued effort.
"It's not like we've quote unquote made it," Brophy said. "We as a community still have some work to do showing what our support can bring."