Social media, next-day videos will be event organizers' focus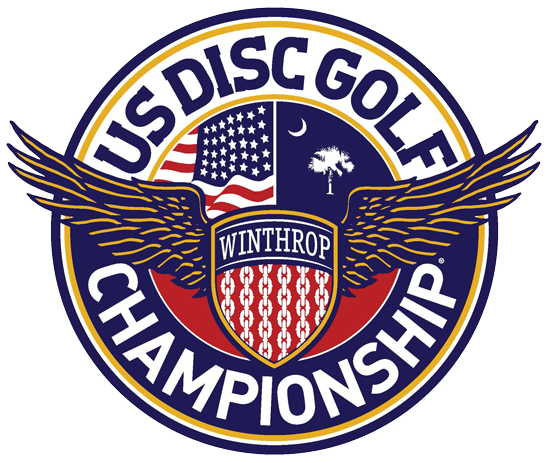 Organizers of the United States Disc Golf Championship announced the tournament's media plan today, and it is high on post-produced content while eschewing the livestreaming that traditionally has accompanied the event.
With the tournament doubling as the Disc Golf World Tour finale, spectators familiar with the DGWT's media model will find comfort, as coverage includes Instagram videos embedded in the event's live scoring Disc Golf Metrix platform; Facebook live video feeds; and post-round wrap-up shows and next-day edited rounds filmed by Jomez Productions and The SpinTV.
USDGC Tournament Director Jonathan Poole said the media strategy was made with today's social media-centric culture in mind.
"We really want to deliver the live championship feel and excitement into people's hands, literally to their cell phones," Poole said.
He also said that, though he supported the broadcasters who work hard to deliver live coverage of disc golf, the current audience reach of livestreaming was not what the event wanted.
"For me personally, I just feel like disc golf and our media – specifically the livestreaming – are kind of stuck between plateaus here," Poole said. "It's really good for a really small audience."
DGWT Tour Director Jussi Meresmaa echoed those sentiments and pointed to recent livestream viewership as a reason to put the tournament's resources elsewhere.
"DGWT's media plan for our events is to provide quality and reach," Meresmaa said. "Current disc golf livestreams do not offer either. Disc Golf Pro Tour and PDGA Worlds have shown that livestreaming is not that popular, even among hardcore disc golf fans, and it has various quality issues. DGPT had troubles to get the 1,000-viewer barrier broken, and I think the Worlds Final 9 was close to 5,000 viewers.
"Those numbers are so low that as an investor, I would not put $25,000 into that, especially when livestreamed video cannot be post-produced with quality," Meresmaa continued. "Where is the benefit?"
Meresmaa also noted that not only has the polish of post-produced content outpaced that of livestreaming, but viewership has, as well.
"DGWT play-by-play videos are reaching more than 20,000 viewers in the first 36 hours," Meresmaa said. "That's much more than you can fit Laker fans into the Staples Center. Some of our final round videos collected 30,000-plus viewers in the first 36 hours. I have a good feeling that we will beat those numbers in October."
Poole acknowledged that the decision not to show the event live might be met with disappointment. However, he pointed to the USDGC's tradition of experimentation with various forms of media and said this year's approach was consistent with that ideal.
"I figured there might be a little pushback," Poole said. "We're just trying to always be about testing things, and we've been about progression, and this is an area where we have to be honest with ourselves about where we really are."
Coverage of the USDGC begins on Wednesday, October 5, with the first SpinTV post-round recap show.