McBeth criticizes PDGA after another rules debate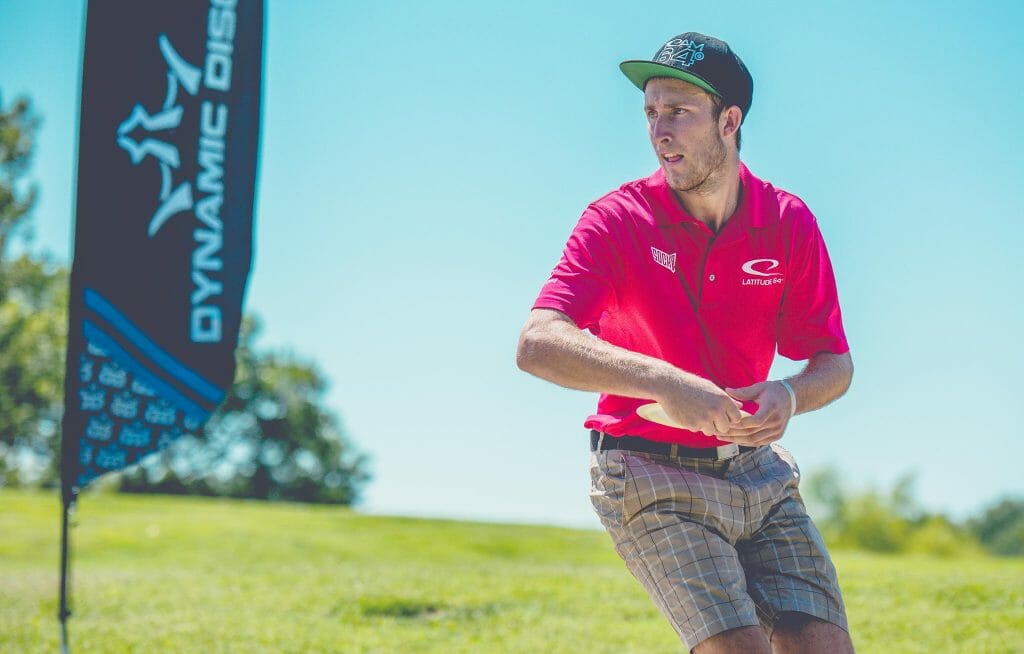 EMPORIA, Kan. – It wasn't flashy. There was hardly a long putt made, or a jaw-dropping drive to be seen, but when all was said and done after the third round of the PDGA Professional Disc Golf World Championships, Ricky Wysocki had posted yet another double-digit under par performance and continued to distance himself from the field.
But just like during round two, the day wasn't without some controversy.
Wysocki's 12-under par 51 at the Emporia Country Club set a new course record and saw him move to a 39-under par 146 for the tournament. He gained four strokes each on Nikko Locastro and Paul McBeth, who both tossed 8-under par 55s and remain in second and third place at 31-under par and 30-under par, respectively. Nate Sexton shot a 7-under par 56 to move into fourth place at a 24-under par 161, while Cameron Colgalzier and Cam Todd are tied for fifth place at 23-under par 162s.
Wysocki has now shot the hot round every day during Worlds.
The South Carolina native set himself apart in his ability to land on the greens in regulation, rarely leaving himself with long putts for birdie on the Country Club's numerous Par 4s. He landed within 10 meters of the basket on 61 percent of his opportunities on the day, compared with McBeth's 44 percent rate and Locastro's 39 percent clip. Wysocki also posted another clean sheet and has only carded one bogey during the tournament.
"I played exactly how I wanted," Wysocki said. "I played low key, I threw my shots where I wanted to, I hit my putts when I needed to. It's a combination of playing my own game and staying in my own zone."
McBeth, meanwhile, lamented his inability to seize extra strokes on the course's shorter holes, including Holes 3, 7, and 10, on which he carded pars while Wysocki scored birdies. McBeth also finished slow, carding three pars to close play while Wysocki took two birdies in the same stretch.
"I need to get the Par 3s," McBeth said. "I think I only had a few birdies there. The Par 3s are definitely what I'm leaving out there."
With temperatures reaching a blistering 97 degrees and the Kansas winds starting to blow consistently, tensions among players rose along with the mercury. After Wysocki and Devan Owens threw similar-colored drivers to similar landing spots on Hole 9, both players had to examine their discs for distinguishable marks to determine who owned each lie. McBeth said he heard Owens say that his disc was unmarked, and McBeth alerted a PDGA rules marshal to determine if a warning for using an unmarked disc would need to be issued.
"The fact that they had to go up there and look [for their marks], it's kind of embarrassing for us as professionals that they had to do that," McBeth said. "At the players' meeting they said if there's anything call it and have a marshal come over."
McBeth was not satisfied with the marshal deeming that no warning was needed, despite the fact that Owens had volunteered that his disc was unmarked.
"[The marshal] was right there, didn't do anything about it," McBeth said. "And it's like, why are they even here if they're not going to do their job, what are they here for? So that's kind of upsetting as a player that they want us to call them, and then when it's called and it's their issue now they don't do anything about it."
The marshal on the course at the time called it a "non-issue" and said that Owens' disc was indeed marked. Wysocki and McBeth exchanged some heated words, and after the round Wysocki said that he took umbrage with McBeth raising the issue.
"It was a joke, I didn't even want to get involved with it," Wysocki said. "I don't care, just the way Paul handled it – I just don't like the way he handles stuff, he does that kind of crap all the time and it's annoying."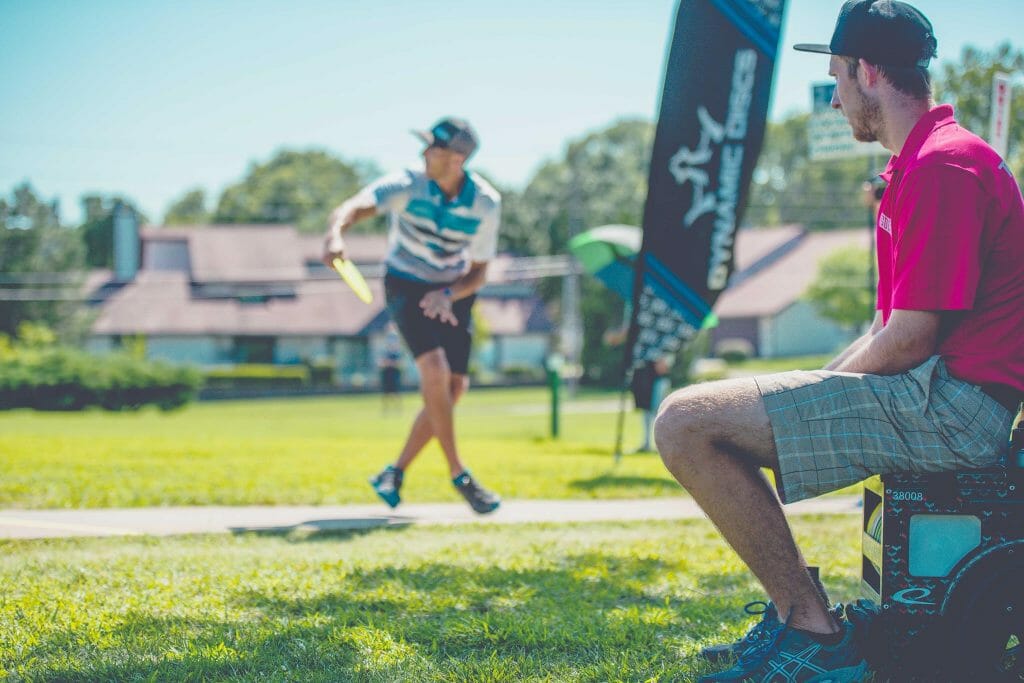 Wysocki also suggested the situation may have constituted a bit of gamesmanship on McBeth's part.
"There's a fine line between really focusing on it, and I think he was looking for it," Wysocki said. "Obviously you have to enforce the rules, and I understand that. But that type of thing – first of all, it's not even a stroke [penalty], it's just a warning. So that doesn't even matter."
McBeth, though, said his intentions were not to gain an advantage over his competitors, but simply to see the rules properly enforced by disc golf's governing body at its most high-profile event.
"It's not like it was a big deal, it's not like it was going after Rick or going after Devan," McBeth said. "The PDGA needs to step up, you know? They want us to be professional, they want us – we're on a golf course, we're privileged to be here, and they're not enforcing the rules that they have for us. That's my biggest issue – nothing about the players, it's 100 percent on the PDGA."
Now heading into another round at the Emporia Country Club on Friday with eight strokes in his back pocket, Wysocki said it wasn't time to celebrate a championship just yet.
"I'm still playing aggressively," Wysocki said. "I'm still playing against myself, I'm not playing against the competitors. I'm going to treat it like were tied."
Locastro, meanwhile, said he was pleased with his strong run at the end of the day, which saw him going eagle-birdie as he carded a three on the Par 5, 850-foot 17th hole.
"It's nice to know that I could finish with a couple of threes," Locastro said. "I definitely feel like I'm capable of throwing very similar shots and getting the same scores on the last couple holes, but I need to play this middle stretch [of Holes 8 through 12] a little better."
Lead card action kicks off Friday at 2:45 p.m. on SmashboxxTV.