Social media to the rescue.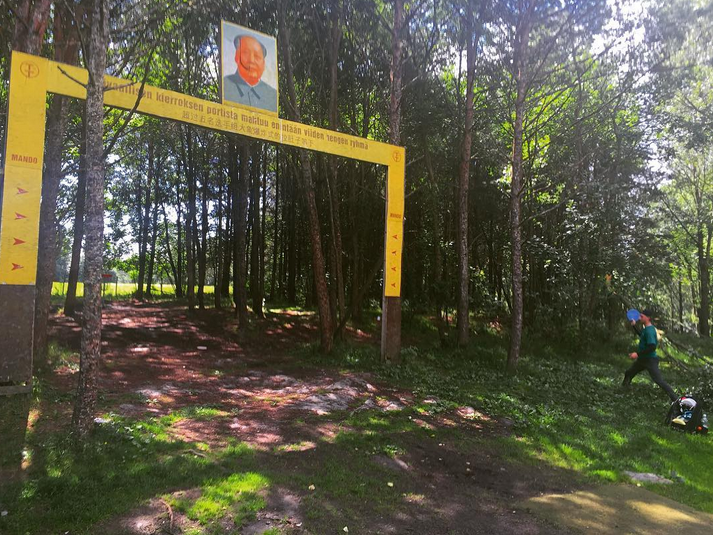 This past weekend's Silver Cup—as we noted here and here—lacked the general depth of professional stars we're used to seeing at larger tournaments, or at least ones attached to notable tours with significant (or at least higher quantity) media coverage.
Well, what were they doing instead? Let's find out.
Will Schusterick sure had an eventful weekend in Finland. First, he just simply walked into Mordor, despite the many authoritative statements warning this is a bad idea. Then this happened, oof. Maybe he was still feeling the effects of that hotel door to the head when he mistook Mao Zedong for Kim Jong Il. Get it together man, that's a three-way Maondo. (OK, Il see myself out.) (Gahh, I did it again, OK I'm definitely leaving right mao, k bye.)
While Will may have stumbled upon Mordor by mistake, it looks like Nate Sexton had plans to deliver the one ring to the B-Tier version of Mt. Doom (look at that sky, so ominous, so eerie!) at Fire in the Sky in Norwalk, Ohio. And deliver he did, besting Philo Brathwaite and some other high level Ohio pros on his way to the victory; only took two rounds of 1040 average-rated ring tossing to do it. I also heard Frodo DNF-ed; he couldn't deal with all the death putts, didn't want to lose his favorite putter (jokes, so bad; stopping myself mao, I swear).
Looks like Paul McBeth celebrated a birthday with another trip to the gym, cool. And he made a video that got approximately 10,000,000,000 more views than the DGPT's Silver Cup coverage did. Jeez man, couldn't help the Pro Tour out a little bit and hit those putts in Wisconsin instead? Then we wouldn't have had to use up all those words talking about improving its coverage and "the Paul McBeth factor." It's all good though; I don't like doing my job on my birthday (and I don't). I wouldn't expect the world champ to want to, either.
From mao on, a new maondatory rule (I can't help myself, HELP ME!): McBeth's birthday's will only fall on Mondays and Tuesdays to avoid any possible conflicts with tournament appearances.
Catrina Allen took a break from clinics and found a nice roof to chill on with some friends.
Unconfirmed speculation is that Jeremy Koling is on a viking cruise to plunder Svalbard and claim it for Sweden. No word yet on Richard Kilander's involvement. All your polar bears are belong to us.
Zach Melton found a wooden bridge, sweet bro.
Simon Lizotte wasn't planning on playing in the Silver Cup, but hurt his knee doing some demonstrations in Finland. The injury puts playing in the European Masters up in the air. In the meantime, looks like he's hanging out in only the most adequate of disc golf stores. No way that place is selling itself short, I don't believe it.
Paige Pierce, ¯\_(ツ)_/¯.
The next Pro Tour stop is the Minnesota Majestic, and while there are more top pros pre-registered for that tournament, it comes less than a week after many of them return from Europe and one week before the PDGA Pro World Championships; I could see many of them deciding to pass on that one too. Plus, it goes up against three other A-Tiers (Pittsburgh Plying Disc Open, the Volunteer Classic and the Rocky Mountain Championships). The combination of these factors – competition from other tournaments and deciding to rest up or practice for Worlds – could be potentially not promising for the Pro Tour. At least they've got the Ledgestone and Green Mountain Championships to finish it off – both of which are relatively more well-known and have been widely attended in recent years. Each should draw plenty of spectators, even without the likes of McBeth.
Perhaps that will lead to more eyes on the broadcasts too, and then the Pro Tour would prove that evidently the "McBeth Factor" is not a factor for it at all.