Huge throw-in went viral, ended up on numerous mainstream outlets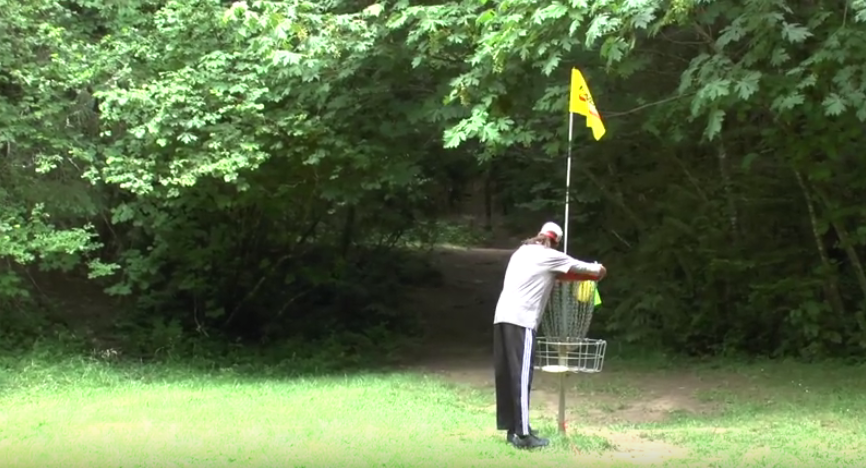 Saturday brought a 400-plus foot throw-in for albatross, while Sunday brought a second place finish at the Beaver State Fling.
That's a solid weekend for anyone, and somehow Philo Brathwaite's Monday outdid it all.
After video of Brathwaite's shot on Hole 6 of Milo McIver State Park's Riverbend West course landed on ESPN's Sportscenter on Sunday, it went truly viral yesterday, as a host of mainstream outlets covered the feat. Among those that picked up the Central Coast Disc Golf-filmed video were athletic giants like NBC Sports and CBS Sports, while pithy hotspots like SB Nation, Barstool Sports, and BroBible jumped in on the fun.
The explosion left Brathwaite – who is something of an ESPN veteran, with two shots now appearing on the network in the last two years – in a state of disbelief.
"I'm literally in shock," Brathwaite said last night as he drove home to Southern California. "I'm numb right now, you know?"
With the shot reaching pop culture status and achieving an audience beyond the typical disc golf tournament spectators, Brathwaite was looking for it to open the door for greater exposure of the sport.
"I mean, we can only hope that it has the kind of impact that we've all been waiting on," Brathwaite said. "I don't know if that's going to be enough to really push us over the edge, but all I can do is hope that it brings more eyes to the sport and maybe that kind of helps legitimize what we're doing out here. I don't know, that's all I can say, is I just hope that it helps in any kind of way to really get people's attention. I hear that a lot of people that are non-disc golf-affiliated got their eyes on that thing."
Central Coast Disc Golf owner Ian Anderson can attest to those outside the sport accessing the film. He said he spent much of Monday fielding requests from media outlets who wanted to share the video, while his company's YouTube channel saw a 10 percent spike in subscriptions. And while it's only one piece of a much larger disc golf puzzle, the viral nature of the clip is a shot in the arm for the sport.
"It's a flash in the pan, but every flash in the pan has a reaction," Anderson said. "Millions of people see it, right? And then some people start playing disc golf."
Brathwaite, meanwhile, couldn't help but express his appreciation for the unsung heroes of the event: the videographers who sacrifice time away from families and grind out tournament coverage week in and week out.
"It's just awesome that there are people out there like Central Coast and all the other dudes, like [Mc]Fly So High, Terry Miller, Jomez, and all these dudes that come out there," Brathwaite said. "If they weren't out there, then no one would ever know."
If you ask Anderson, though, that admiration runs both ways.
"[Philo]'s been so nice about it, it was really cool," Anderson said. "I went to film the final round the final day, and he came up and gave me a little back rub real quick before the round."
Clearly, everyone is feeling the love.