PDGA World Champ's Latitude 64 Dagger nearly went for a grand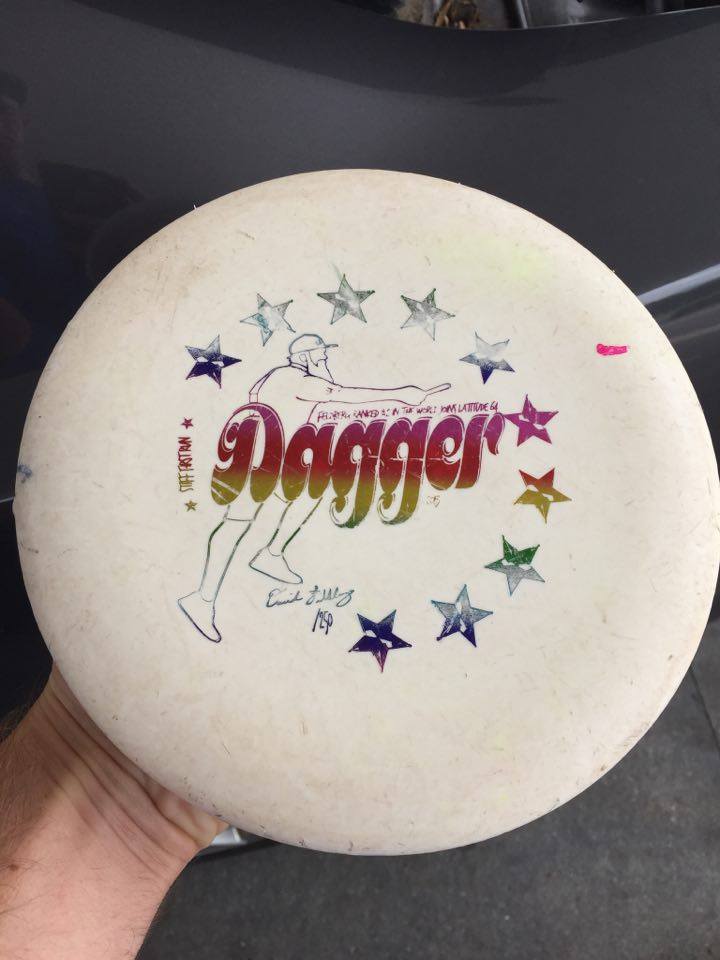 Ricky Wysocki got a little bonus on top of his $12,000 payday for winning the PDGA Professional Disc Golf World Championships, as the putter he used for the final round of the event sold for $500 in an auction earlier this week.
Wysocki listed his Latitude 64 Dagger on Dollar Disc Golf Auctions, a Facebook group with more than 25,000 members. Offers were up to the winning mark within an hour, he said, and he almost sold it for much more.
"I actually had a bid for like $1,000, but someone got cold feet and backed out of it," Wysocki said.
That wasn't the only piece of Wysocki Worlds memorabilia up this week: Paige Pierce took Wysocki's shoes from outside of his hotel room door, where they were drying after the rainy final round. She listed them on DDGA, too, and they actually sold.
"She ended up doing it as a joke," Wysocki said. "It's hilarious, the fact that it went up to like 120 bucks…just for my old shoes."
Add it all up, and Wysocki made a cool $175.28 per hole at Worlds. Not bad for a weekend's work.