McBeth three back, while Allen has a comfortable lead in FPO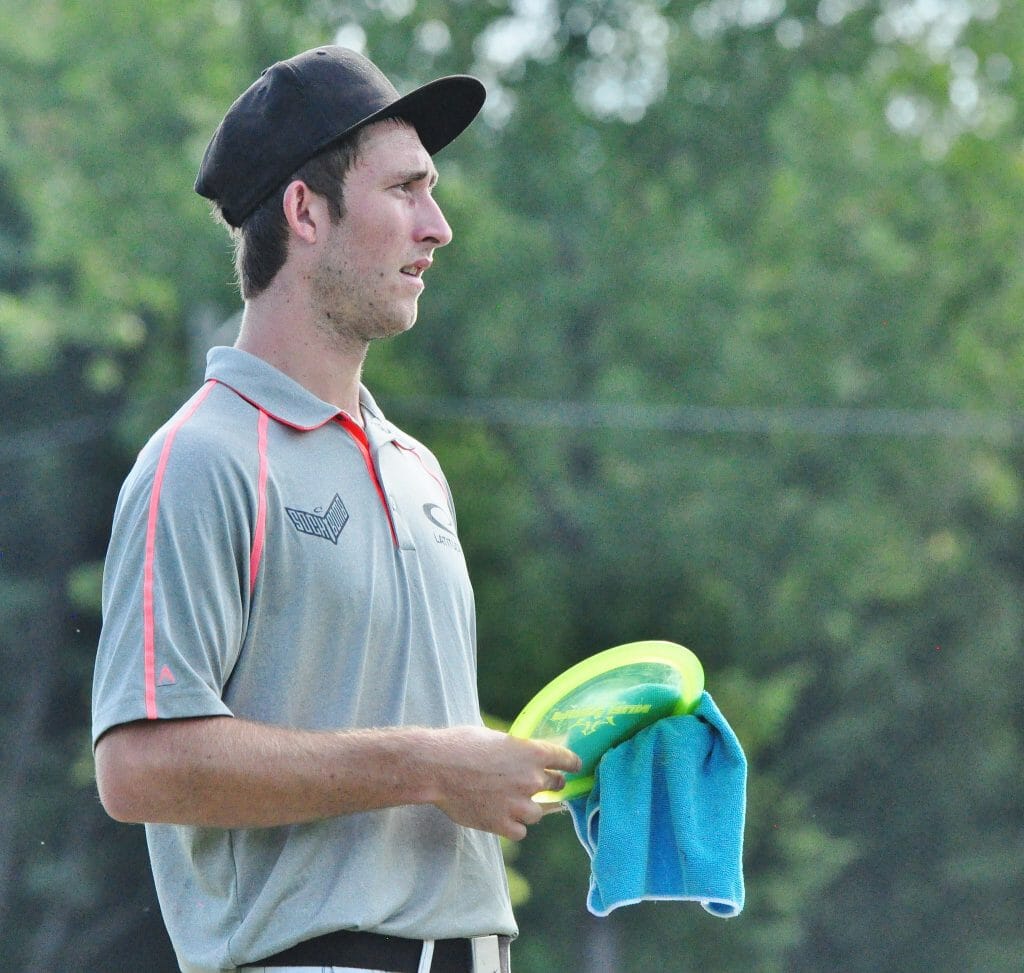 It's safe to say Ricky Wysocki has bounced back from his disappointing showing at last week's Ledgestone Open.
The new PDGA world champion's 19-under par 143 leads the Brent Hambrick Memorial Open after he tossed two hot rounds in a row – a 10-under par 71 on Friday and a 9-under par 72 Saturday – and carded only one bogey over the two rounds, on hole G during round one. Close on his heels is Paul McBeth, whose 16-under par 146 trails Wysocki by three after he shot a 9-under par 72 on Friday and a 7-under par 74 Saturday.
Despite carding 22 birdies to Wysocki's 20 through two rounds, McBeth lost ground during the first round by carding bogeys on holes 14, 15 and 18. He fell further behind during the second round after missing a number of birdie opportunities early in the round and going out-of-bounds after an errant tee shot on hole 8 and missing his putt to save bogey. His round was further hindered at the beginning of the middle 9 when his tee shot seemed to fade out too early on the uphill hole 10 and got caught up in the trees along the left side of the fairway. His approach from the rough left him with a putt from the circle's edge, but he couldn't convert as it was obstructed by a tree.
Wysocki looks to continue his consistent play and avoid bogeys, while McBeth must either outpace his counterpart by racking up birdies, or start playing close to mistake-free golf. Bradley Williams and Nate Sexton both sit at 13-under par for the tournament and will join the pair on the lead card Sunday.
In FPO, the current leaders in a way mirror those in MPO, as Catrina Allen and Sarah Hokom have distanced themselves from the rest of the field. Just like Wysocki, Allen is coming off of two hot rounds in a row. She started off Friday with an even-par 81, taking four birdies and four bogeys on the round, and finished up the Saturday round with a 3-over par 84.
This second round saw her pull away considerably from Hokom, who followed up her Friday 4-over par 85 with a 7-over par 88 on Saturday. Hokom is nine strokes clear of Valarie Jenkins, who is currently in third, and Allen remains well ahead with an eight shot cushion Hokom. Indiana pro Michelle Frazer will round out the lead card group on Sunday.
The third round sees altered basket placements – it'll be an original layout as an homage to long-time tournament director Brent Hambrick – resulting in a course that is roughly 1,000 feet shorter than the previous two days. Tune in live to SmashboxxTV Sunday morning at roughly 11:00 a.m. local time for the third round, and again around 3:30 p.m. for the Final 9. If you can't stream it live, be sure to follow @PDGALive on Twitter for scoring updates and video highlights.