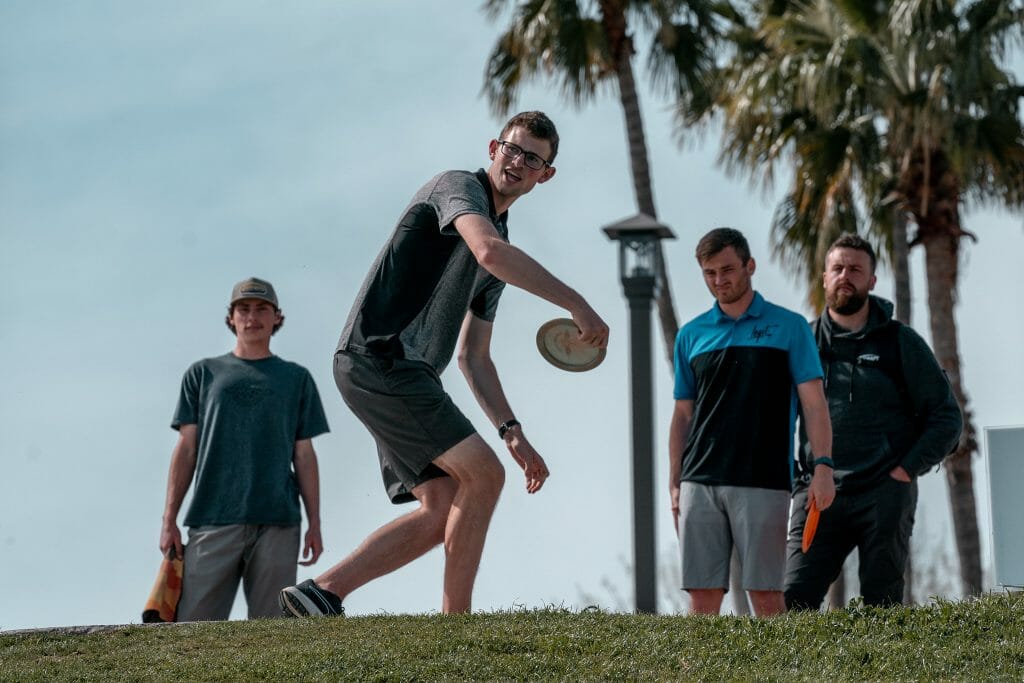 Thomas Gilbert, one of Canada's best disc golfers, is joining Prodigy on a two-year sponsorship contract after a surprise departure from Innova.
"We worked out wants and wishes from the player's perspective and company's perspective and came to a mutual agreement that worked really well for both of us," said Gilbert.
The deal was brokered by Colin Fitchett, Prodigy Canada's Team captain, who has pushed to expand Prodigy's reach across the country. "I wanted all the regions to be recognized — rural, urban — and to make sure that there's an equitable proportion of players across Canada," he said.
Gilbert's contract includes access to a sports psychologist and physical trainer. "One of the main focuses for myself is helping out the athlete perform at the top level they can possibly perform at," he said. He will also be working on "new products within Prodigy," though he declined to specify what those would be.
Gilbert hit a career high rating of 1019 with the November 2020 update. He finished second at two DGPT Silver Series events, and advanced out of the opening round of the DGPT Championship in his final action of the year.
He'll head back to the United States in January to visit Prodigy's headquarters in Georgia before heading to Arizona to prepare for the season. He said that his primary goal in 2021 is to build his brand across North America and Europe, where he expects to travel in the summer for multiple Elite Series events.