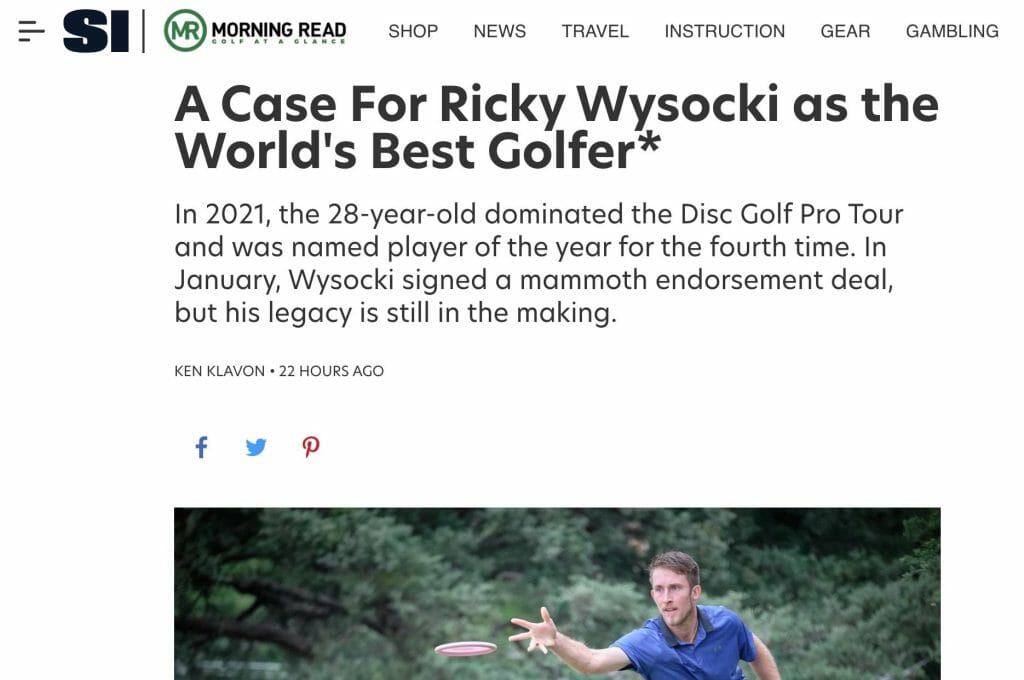 After publishing an extensive feature on Paige Pierce in March 2021, Sports Illustrated again featured disc golf in a new story about Ricky Wysocki where they make the case for him as the "world's best golfer*," asterisk included.
The author, Ken Klavon, also wrote about nine "must-play disc golf courses" as picked out by Dynamic Discs' Eric McCabe in a separate article.
The SI piece on Wysocki covers his superb 2021 season, his battle with Lyme disease, his new contract with DD (and the Bitcoin bonus), and his history in the sport.
Quotable: "I think after last year, I am," Wysocki told SI when asked if he's the best player in the sport. "There are obviously players who are great, but in 2021 I won every award there was and I was also the most consistent player out there."