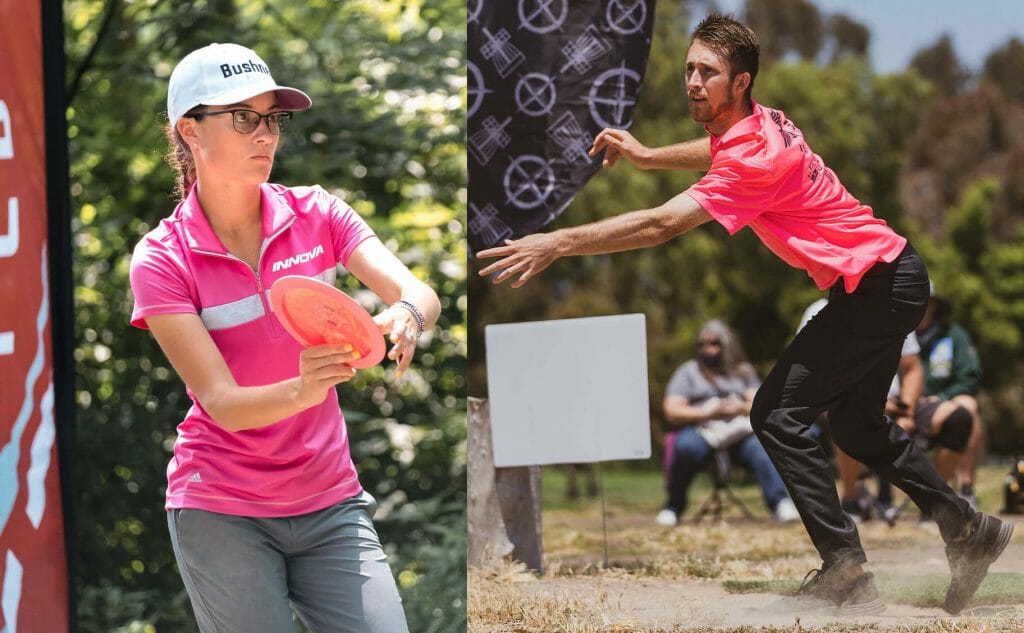 Ricky Wysocki and Kona Panis, the top-ranked American MPO and FPO players that represented Team Innova in 2021, both announced that they will not be returning as Innova-sponsored players in 2022.
"After much deliberation, I have decided to end my partnership with Innova Champion Discs," Wysocki wrote on Instagram. "I would like to thank them for their support and wish them continued success in the years to come."
Panis posted a farewell post on Instagram as well. "[Innova has] supported me—through the highs and lows—to become a professional competitor," she wrote. "But life is about growth and new experiences. So, I've accepted a new opportunity to grow as a player and a person."
Panis has deep roots with Innova: her father, Jeff, is the Marketing Director at Innova, and her mother and brother work at Hero Disc, an Innova affiliate.
"I like to say 'I bleed yellow' because I'm constantly posting [on social media] about Innova," said Panis. "I just felt like because they had so many women to represent and promote, I wasn't getting the recognition and promotion that I deserve." Innova's 2021 FPO Star Team1 members were Eveliina Salonen, Henna Blomroos, Ohn Scoggins, Valerie Mandujano, and Jennifer Allen.
Innova posted a thank you to Wysocki for his time with the company, calling him "one of the best players to ever wear the Team Innova wings." He joined the company at the start of 2019 in the same offseason that Paul McBeth switched to Discraft. Notably, Wysocki signed a five-year deal that expired in 2023 but becomes yet another player to leave a contract early this offseason.2
Both Wysocki and Panis had excellent 2021 seasons. Wysocki was the consensus #1 MPO player last year, winning both the Disc Golf Pro Tour and National Tour points series and taking down three Elite Series wins. Panis opened the season on fire, winning the DGPT All-Star weekend before claiming her first Elite Series win at the WACO Annual Charity Open.
Neither player has announced who their primary sponsors will be in 2022.
---
the highest tier of sponsorship at Innova ↩

It is unclear if there were any options or opt-outs in Wysocki's contract with Innova. ↩