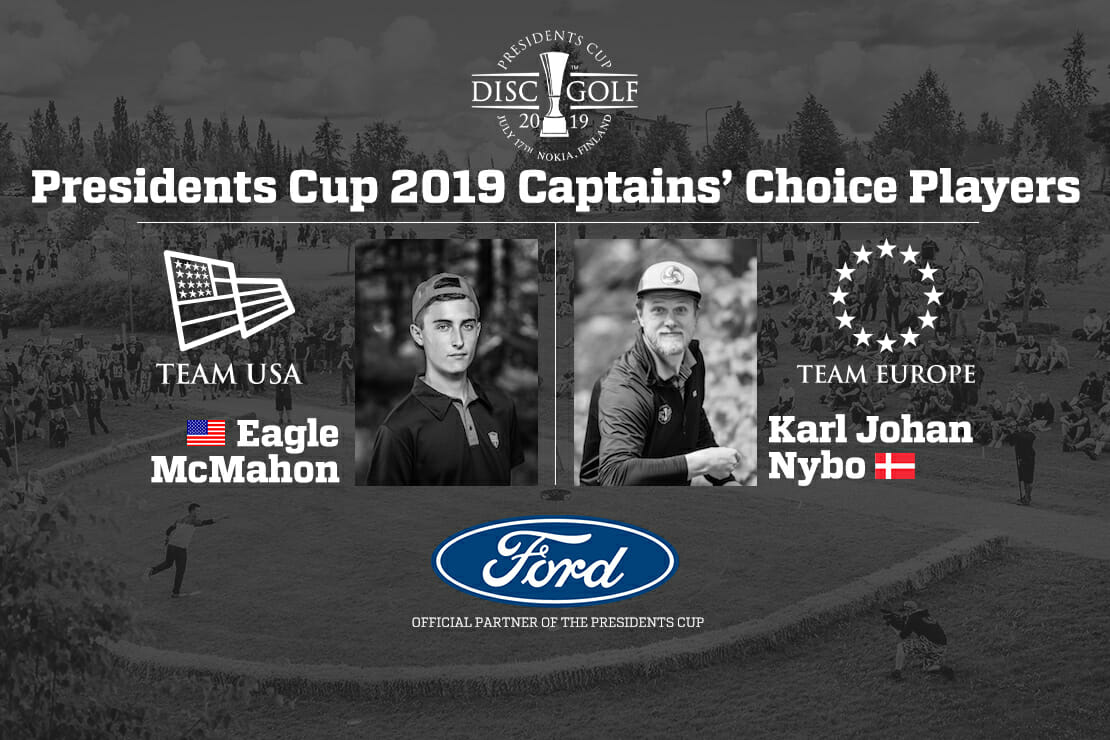 Two more roster spots have been filled on Team USA and Team Europe for the 2019 Presidents Cup.
Kevin Jones and Jalle Stoor were added to their respective teams by fan vote online at the end of May. Captains Nate Sexton and Janne Hirsimäki personally chose the final spots, adding Eagle McMahon and KJ Nybo to complete the teams.
The 2019 Presidents Cup will take place July 17th at Nokia, the Wednesday before the European Open. Currently, Paul Ulibarri is a reserve player for Team USA. With Ulibarri's injury we will likely see a replacement named. Andrew Fish, JohnE McCray, Cam Colglazier, Calvin Heimburg, and Cale Leiviska follow Ulibarri in the year-end 2018 PDGA World Rankings.