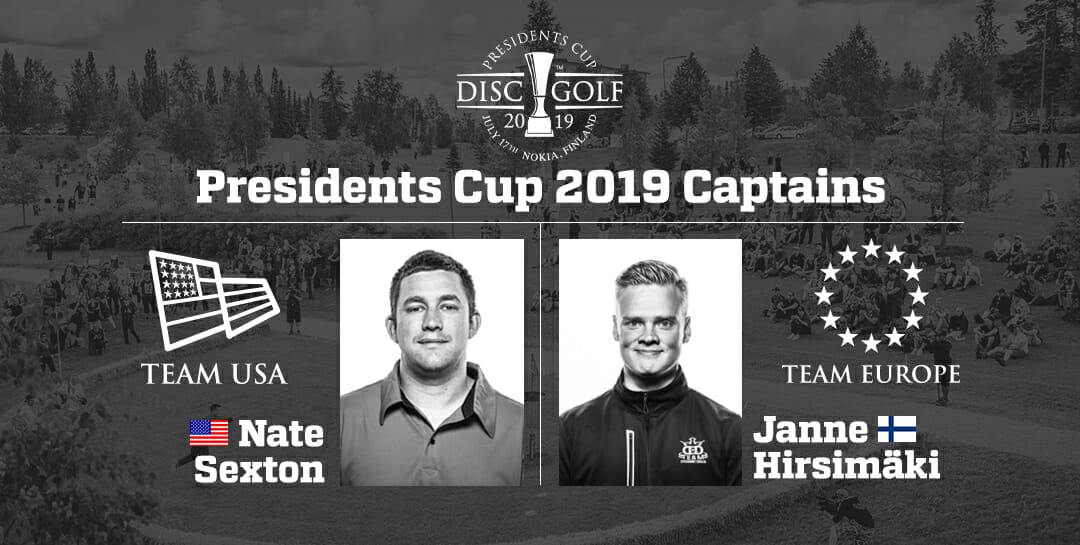 Nate Sexton and Janne Hirsimäki were voted captains of Team USA and Team Europe, respectively, for the 2019 Presidents Cup.
Sexton beat out Paul Ulibarri and Avery Jenkins in a fan vote to skipper the Yanks. Hirsimäki topped Natalie Holloköi and Kari Vesala. Another fan vote will be held May 15-22 to add an additional player to each team, and captains will also be able to add a player to the rosters the following week.
The 2019 Presidents Cup will take place July 17th at Nokia, the Wednesday before the European Open.