MVP Kevin Jones carried Team USA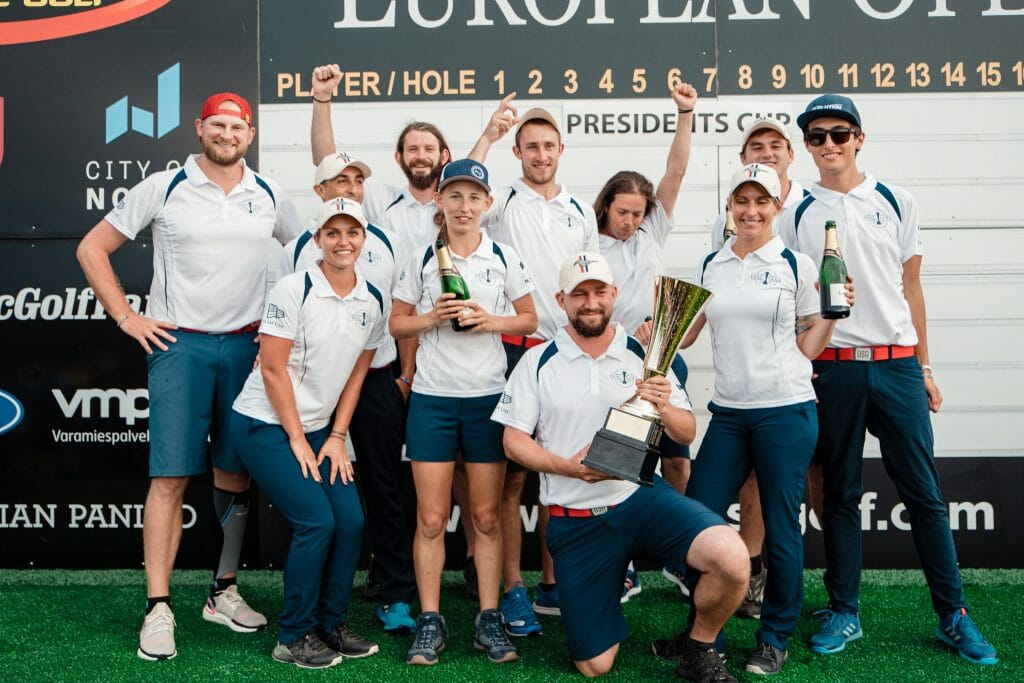 The United States remains undefeated at the Presidents Cup.
Team USA won by a score of 31 to 21 over Team Europe in the mixed stroke and match play system. 
Europe got out to a hot start, winning stroke play by a score of 16.5 to 11.5, thanks in large part to the strong play of Eveliina Salonen and Henna Blomroos against Paige Pierce and Catrina Allen. The Europeans won the card five points to two.
Simon Lizotte and Teemu Nissinen also won their card five to two over Eagle McMahon and Ricky Wysocki. Kevin Jones and James Conrad bested Jalle Stoor and Sylvain Gouge four and a half to two and a half. Conrad and Jones were the only American duo to win their card in stroke play.
The American men found their stride in match play, though and won every matchup. Again, Jones and Conrad dominated their pairings and won with holes to spare. Jones won with three holes to spare over Stoor and Conrad ended things one hole early over the Gouge.
The European women again bested the American delegation 4.5 to 1.5. Salonen and Pierce played to a tie, and Blomroos cleared Allen by one point.