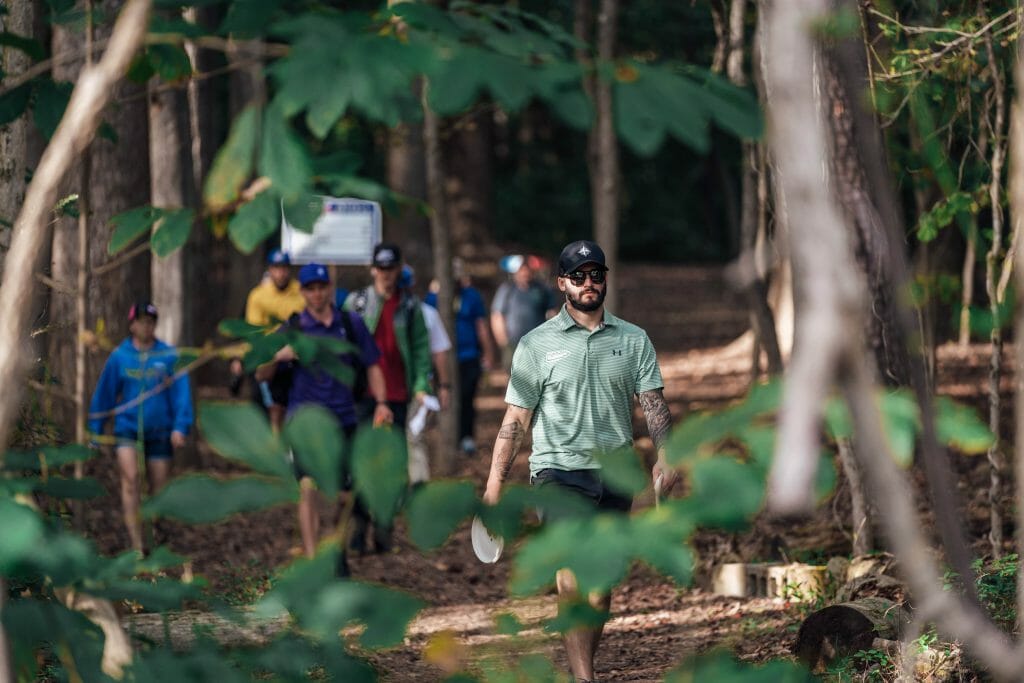 Drew Gibson made headlines going into 2020 by going semi-independent on the sponsor front, and for 2021 he's ending the relationship with one of his remaining disc manufacturers, Legacy Discs.
"The family there is tight and they work hard I hope they only continue to do great things moving forward," said Gibson about Legacy in his initial announcement.
Gibson told Ultiworld Disc Golf that his partnership with Infinite Discs has grown which makes moving away from support through Legacy possible. He said it's "bigger everything" in terms of how Infinite is backing him.
"I'm in a better situation now than I was last season," said Gibson, adding that his touring plans would not change due to dropping Legacy.
In the past year, Gibson launched an e-commerce site, Gibson Industries, selling apparel, discs, and fundraisers for other athletes, such as Hailey King. As part of their agreement, Gibson said Infinite will be "taking over" operations of Gibson Industries, helping with order fulfillment and shipping.
Gibson continues to be able to throw a mixed bag of discs, and does have a signature Scepter from Infinite's line. In 2020 he had two top five finishes at DGPT events and reached a player rating into the 1030s for the first time of his career.