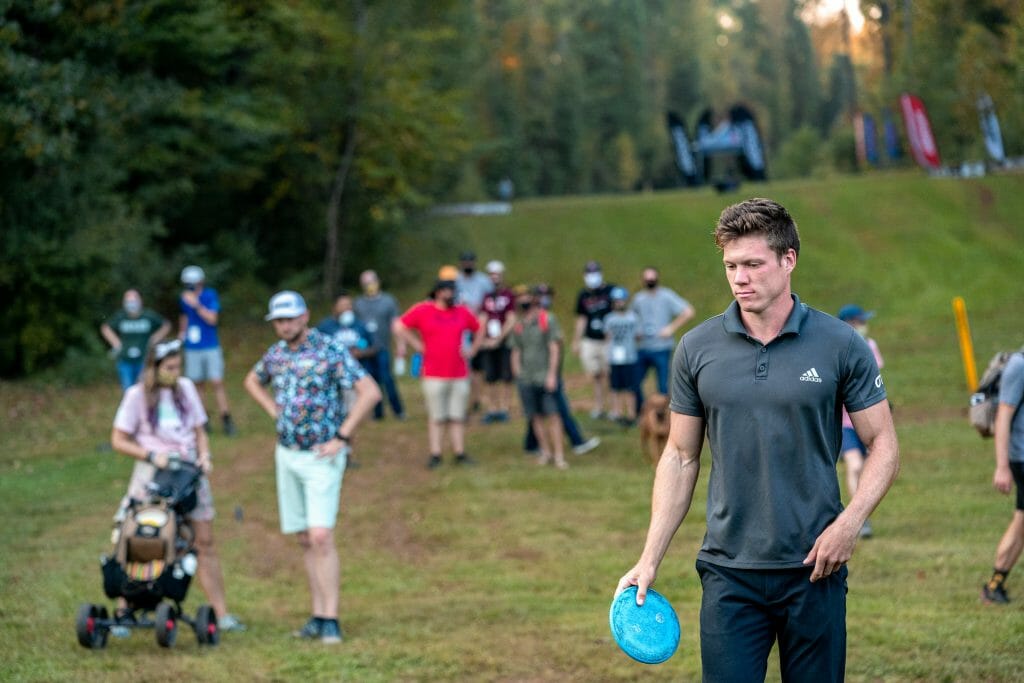 One of the biggest free agents this offseason has signed his first disc manufacturer sponsorship. Ezra Aderhold agreed to a 2-year deal to join the Discraft Elite Team through 2022.
"I think Discraft is the most exciting company with the highest ceiling," said Aderhold, who was pursued for sponsorship by multiple manufacturers. "I also love their discs. Since I think they're the best company, I felt like I had to choose them."

While throwing a mixed bag without a primary disc sponsor, Aderhold previously threw Discraft Zones, Maltas, Raptors, Nukes, and Forces. He said in a Discraft video on Facebook that his Tour Series disc in 2021 will be a Nuke. "If you've seen me play in tournaments or on YouTube videos, you know the Nuke has been my distance driver for a long time," he said.
"He has the potential to be the face of disc golf," said Discraft Team Captain Paul Ulibarri. "He's all the way buttoned up. Does everything the right way."
Aderhold joined the PDGA in 2019 and began competing in the Pro division after a handful of amateur events, winning five pro tournaments including the South Dakota State Championship. His breakout season in 2020 had two wins, including the Open at Belton A-tier, and six top 20 finishes at Elite Series events. Aderhold's player rating jumped 23 points in 2020 to a current career high 1016.