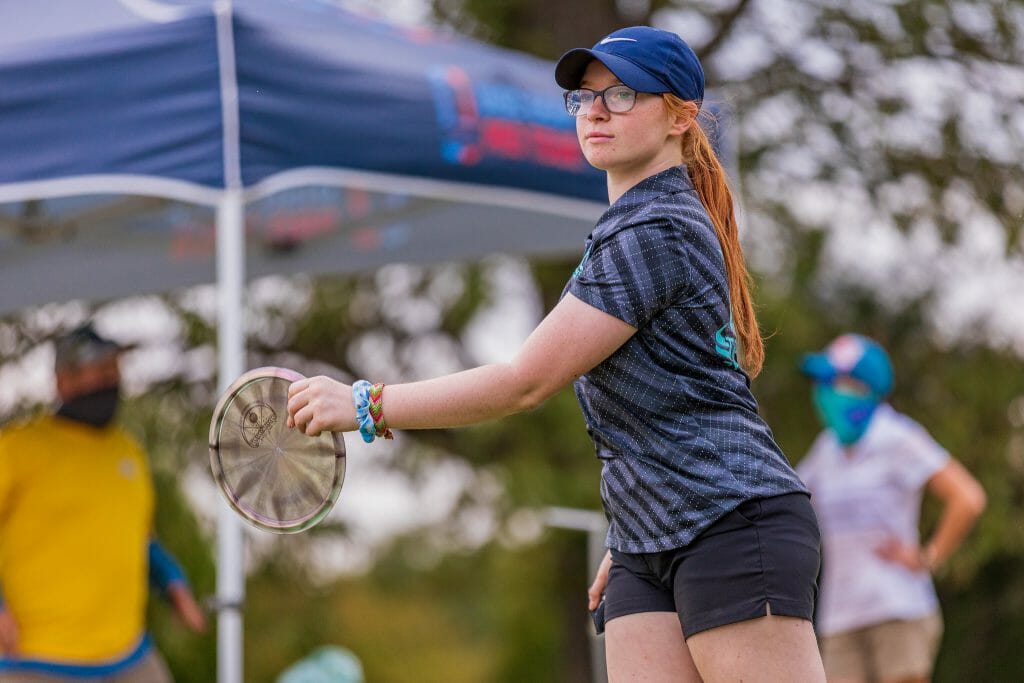 Missouri's Cynthia Ricciotti, a current high school senior, has decided to defer enrolling in college and begin touring full-time in 2021. She will be playing the Las Vegas Challenge in late February.
"As a straight A student my entire life, college was (and is) very important to me. However, 2020 has caused me to reflect on what I truly value and the power I have over my future," said Ricciotti. "I made a vow to myself that I wouldn't base this decision on what I think others expect from me, but what will make my life one I wake up every day excited to live. I've dedicated the last six years of my life to disc golf and believe that the sky is the limit with my potential and ability. Which is why I'd like to finally answer the long asked question and announce I will be touring full time this year! This has been a dream of mine for as long as I've been playing disc golf and I can't wait to get out there full time to show what I can do."
Ricciotti is the former <18 Junior Girls world champion and had her best career finish at an Elite Series event at this year's Dynamic Discs Open, a fifth place showing. She extended her contract with Dynamic Discs in November. Ricciotti caddied for Hailey King during her winning run at the DGPT Championship this season, and first came to national prominence after an appearance on Central Coast Disc Golf's Champs vs. Chumps Vol. 4 in 2017.
Cynthia Ricciotti Champs Vs Chumps