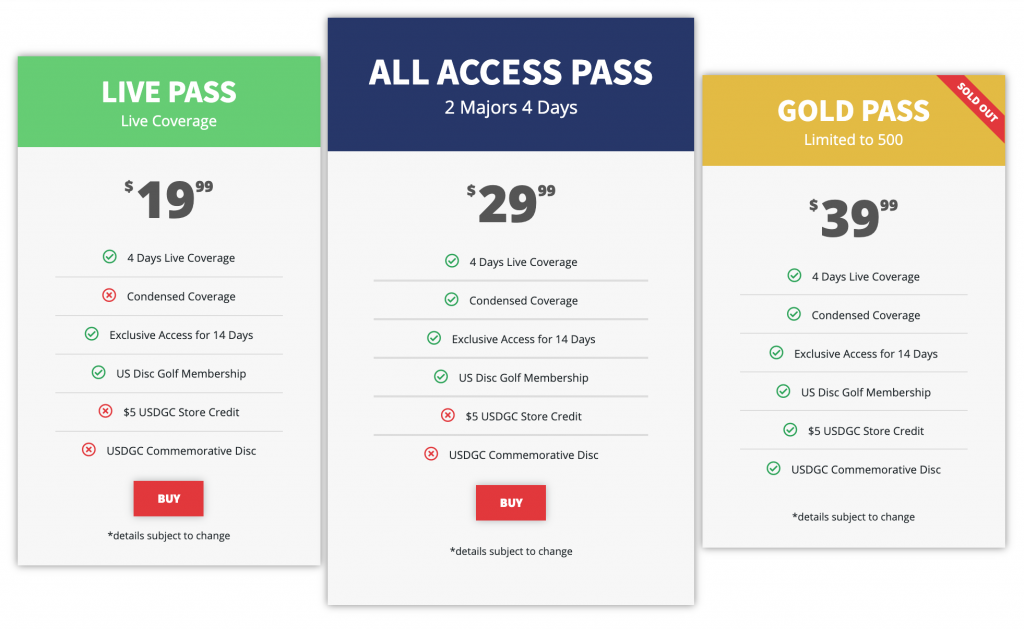 Gold Passes to watch the United States Disc Golf Championship and Women's National Championship have sold out.
There were 500 Gold Passes available at $39.99 each when they were put on sale last Wednesday. The premium package included all of the media coverage of the event — live and post-produced — as well as a commemorative USDGC disc in one of six molds and a $5 coupon to the USDGC online store.
Last year, the USDGC livestreaming coverage, which covered three rounds, was available for $9.99, or $7.99 with a PDGA member discount. USDGC announced that 2,500 people purchased the coverage, generating just over $20,000.
The Gold Pass sales from this year have already reached just shy of $20,000 in gross revenue.