House of Discs becomes one of the biggest players in the disc golf industry.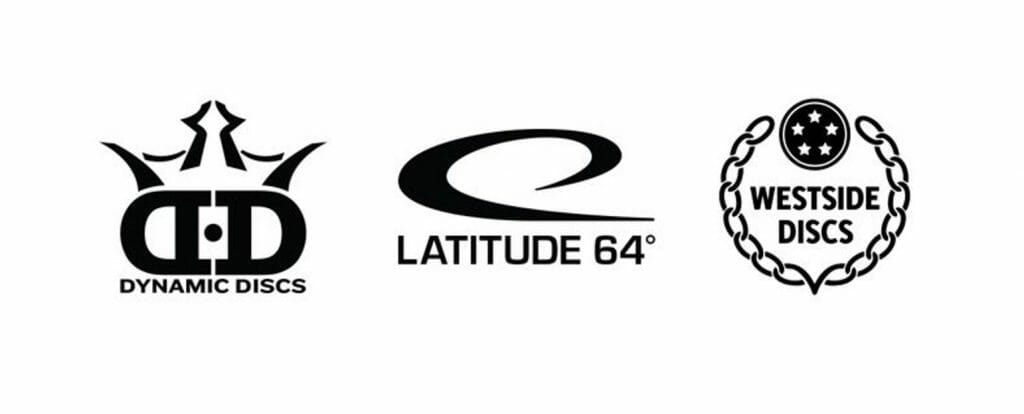 The trilogy is complete. After a decade of significant partnership, including the joint purchase of Westside Discs, Latitude 64 and Dynamic Discs are coming under shared ownership.
The growing disc golf conglomerate House of Discs has purchased full ownership of Dynamic Discs for an undisclosed sum from its founder Jeremy Rusco, who is reinvesting a majority of his buyout into the parent company and joining its board of directors.
"Latitude 64 made the first decision to go down this path, and ultimately it just made sense for Dynamic to follow suit," said Rusco.
House of Discs now comprises Latitude 64, Dynamic Discs and its distribution arm, Westside Discs, Kastaplast, Handeye Supply Co., Spinoff Games (Disc Golf Valley), and SportMe, a sporting goods distributor in Sweden. The company is majority owned by two European private equity firms, Vendis Capital and Equip Capital, who acquired controlling shares in Latitude 64 and its subsidiaries in mid-2022.
"Just like Coca-Cola has a lot of different sodas that they sell, the idea is that the House of Discs will offer lots of different disc golf related brands," said Dynamic Discs President Doug Bjerkaas.
A Logical Outcome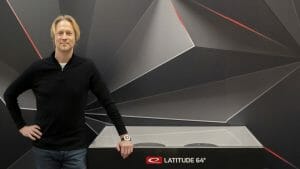 Sweden-based Latitude 64 and US-based Dynamic Discs have worked together with a handshake agreement since 2012. Latitude has manufactured all of Dynamic's discs, while DD has helped Latitude with distribution inside the United States. Despite the close relationship, there were times where the companies had to make tough choices about prioritizing their own brands at the expense of the other.
"There's always been some complexities when it comes to R&D or marketing," said David Berglund, the CEO and co-founder of Latitude 64 and now the CEO of House of Discs.
Berglund said that he long envisioned a merger with Dynamic, even from the early days of their partnership. "There's a lot of knowledge merging together that we can use to amplify the strengths of both companies," he said.
The advantages extend beyond better knowledge sharing — now, full financial alignment means that House of Discs can create a manufacturing plan to best serve all its brands, rather than needing to prioritize Latitude products at times of tight supply, like during the pandemic boom.
"When an industry grows and gets bigger and bigger and reaches a certain size, consolidation is something that is going to happen," said Berglund, who said that he expects more larger conglomerates to emerge in the coming decade.
Rusco said that he sees a better future for Dynamic becoming a part of a bigger organization. "I made this decision because I passionately believe that this powerhouse group will accomplish more together than anyone else in the disc golf industry," he said. "Being a part of this group will allow us to have the most success, opportunity, and growth in the coming years. I view this as the next step in my entrepreneurial journey."
"The very strong founders and enthusiasts here are fully committed to this as a long-term venture," said Filip Francke, the President of the Board of Directors for House of Discs and a long-time executive in the consumer goods industry. "They have done something amazing with their individual brands and companies, and now they want to take the next step."
Distinct Identities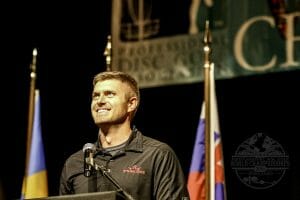 Even as Dynamic Discs comes under the roof of the House, it will continue to operate independently in Emporia. Rusco, who had already begun to step away from heavy involvement in day-to-day operations to spend more time with his family, will be pulling back even more from DD oversight and will instead focus on key strategic projects for the parent organization.
"I almost feel like the business has outgrown my professional direction," he said.
The other brands in the portfolio will also remain separate: Berglund said that giving consumers different options is important, whether that's the full European-based lineup of Latitude, the US-based lineup of Dynamic Discs, or the "premium, under-the-radar" options from Kastaplast.
"We have to do more to show what the brands stand for moving forward," he said.
That will mean trying to position the marketing to appeal to different consumer segments — hard-core tournament disc golfers, casual weekend players, brand new players and beyond. "If you're a new beginner in disc golf, it's hard to find your way in — it's not obvious," said Francke. "We want to try to lower that friction."
Working to Supercharge Growth
While many of the short-term advantages of this acquisition will be felt in streamlining duplicated roles like accounting and marketing, there is a longer-term plan to accelerate growth.
"We are deeply impressed by what the [Latitude 64] team has achieved from their base in Skellefteå, building strong brands and the world's best producer of discs in one of the fastest growing sports globally," said Sverre Flåskjer, partner at Equip Capital, in a statement last year. "We are confident that the sport will continue to grow rapidly, and we look forward to partnering with the founders and Vendis to take an active role in shaping the sport and the industry."
The infusion of capital from the private equity firms is helping push for acquisitions like Dynamic Discs but also to drive growth in course development, particularly in Europe. "We all know that putting baskets in the ground is one of the biggest reasons for growth," said Berglund.
House of Discs is already considering establishing a US-based manufacturing plant, potentially in Emporia, given the size of the US market and the goal to expand its European brands stateside. "There's no specific plan yet other than that we know that we have to bring production to the United States," said Rusco.
Rusco said that there will be a new focus on "a rapid franchise expansion for more disc golf pro shops" in the US: DD already has seven branded stores listed on its website from Kansas to Arizona to Georgia.
Despite a flat disc golf market in 2022, Berglund remains highly optimistic about the long-term future of the industry. He said that there have only been two years since 2005 without a notable increase in sales. "If we look at the underlying growth within the disc golf community in general, I'm very bullish that we're going to continue to have 10-15% annual growth, maybe up to 20% in certain years," he said.
"This could become a publicly traded company, and it's one of my beliefs that it would be very beneficial for the company," said Rusco.
That possible future is still in the distance. For now, the goal is to drive organic growth and continue to pursue potential acquisitions. "This group has the most motivation to grow the sport at a worldwide scale, and that's exciting," said Rusco.